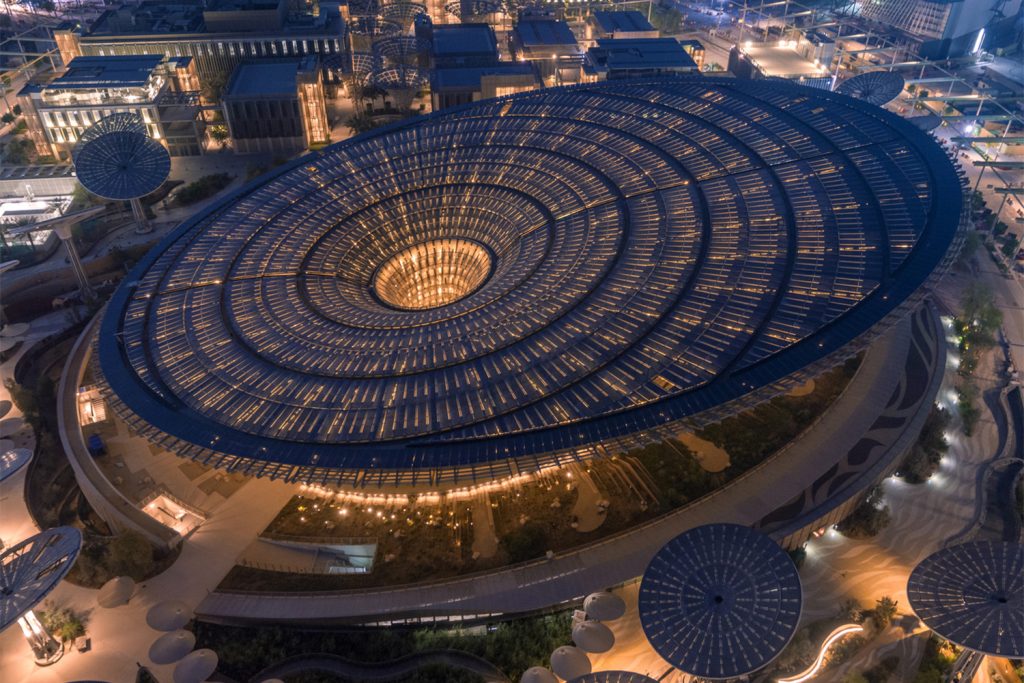 Expo City Dubai has released its strategic decarbonization roadmap to net zero by 2050.
Expo City has set 2030 and 2040 as its short- and medium-term goals for operational carbon reduction as part of its path to net zero by 2050. Expo City outlines separate short and long-term goals to reduce embodied carbon in the built environment, such as in construction materials, as a hub of the Dubai 2040 Urban Master Plan and a growing community that recognizes the effects of carbon on city development. The city's decarbonization plan establishes a new benchmark for expanding urban centers while also contributing to the UAE's Net Zero by 2050 initiative and global climate goals.
Expo City Dubai advances a model for a sustainable and smart built environment by blending passive strategies with technology-based solutions.
Expo City Dubai has a decarbonization roadmap that outlines its approach to reducing, removing, and offsetting carbon emissions, here:
integrating 15-minute city planning to promote walking and micro-mobility
implementing energy efficiency and circular economy practices to cut emissions
tackling remaining emissions through projects such as mangrove restoration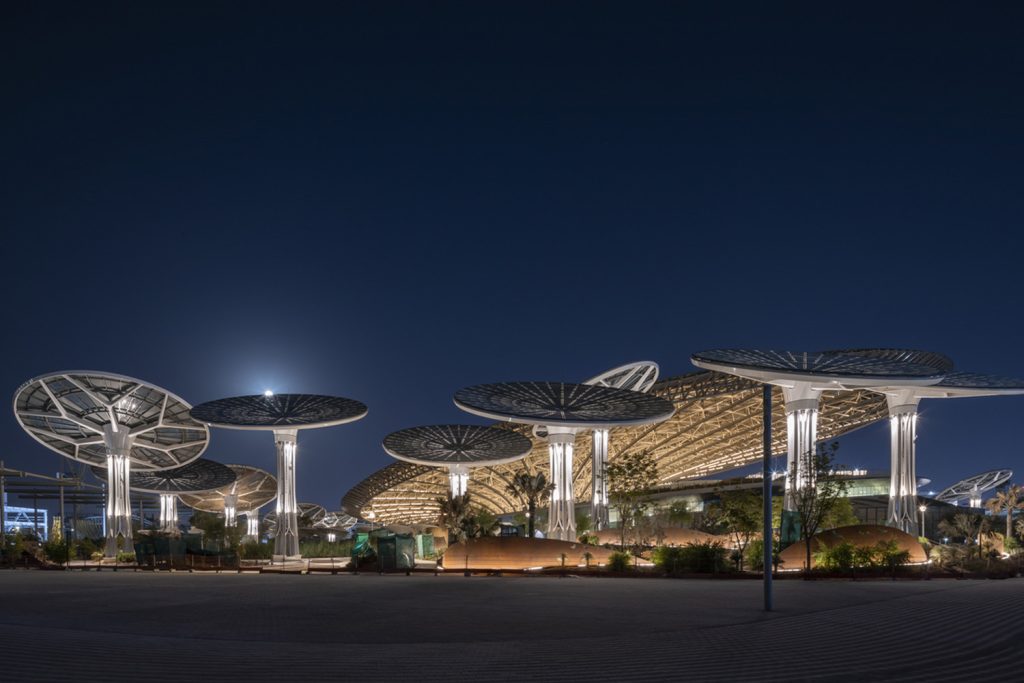 According to its website, "Expo City's passive design strategies are based on UAE historical precedent and inherited wisdom, and can produce significant environmental and social benefits at a lower cost." and "Expo City features running and cycling tracks and 45,000sqm of parks and gardens."
Matt Brown, Chief – of Sustainability, Expo City Dubai, said: "Expo City Dubai is a blueprint for sustainable urban living, committed to maximizing its social, environmental, and economic impact." He added, "We can only realize our potential by taking purposeful action to address climate change. Our roadmap integrates decarbonization across every aspect of our business and city, enhancing existing policies and programs and introducing new initiatives with a regenerative mindset."
"Taking care of our planet and each other is embedded in our culture. As our city grows, we will engage every tenant, resident, and visitor in our journey, exploring synergies and new opportunities and maximizing prospective benefits. We look forward to sharing key learnings and achievements along the way – reinforcing Expo City's role as a responsible member of, and contributor to, the UAE and global community as hosts of COP28 and beyond."