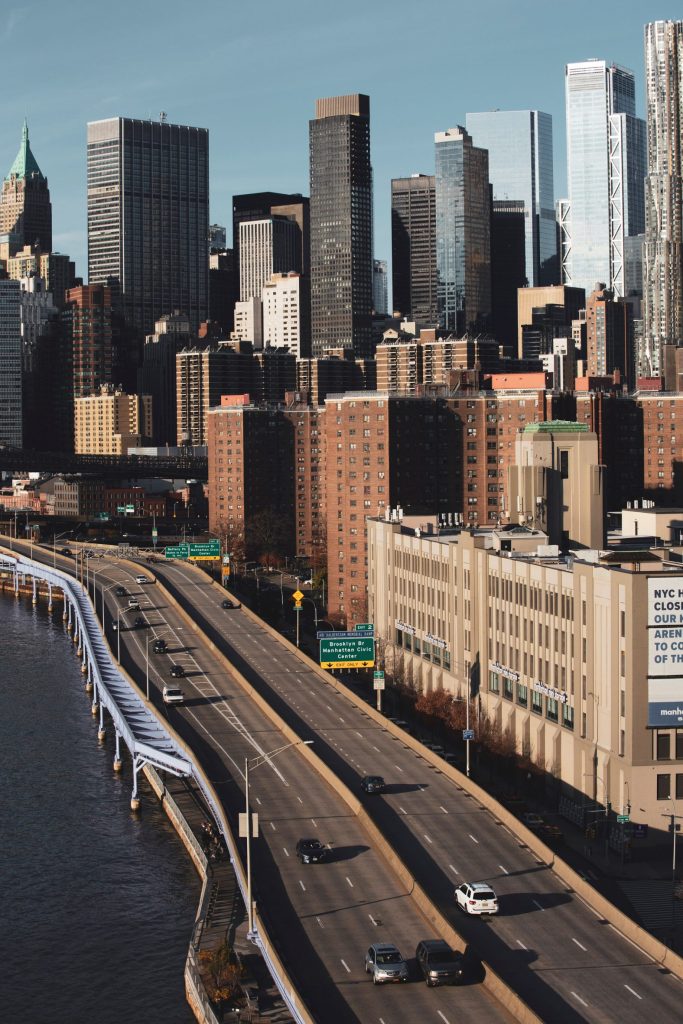 The 130 William skyscraper in Lower Manhattan, designed by Ghanaian-British architect David Adjaye, was inspired by the history of New York City's skyline and industrial waterfront. The 244-meter building in Manhattan's Financial District is Adjaye's and his studio Adjaye Associates' first completed skyscraper.
"Conceived as an urban living room, the public plaza park is fundamental to how one experiences 130 William. The plaza creates both a public amenity and a transitional moment between the bustle of the city and the respite of the private residences inside. With its allée of trees, seating, and thematic continuation of the large-scaled arches, the plaza is really a gesture to the city and a critical facet of what makes this building unique." said David Adjaye.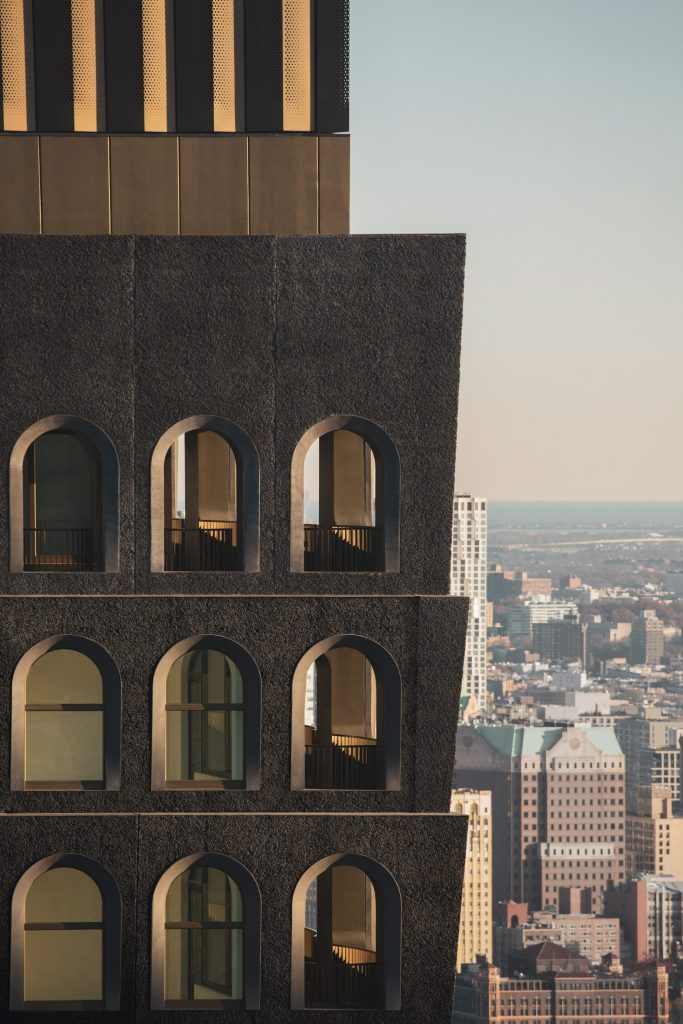 The skyscraper, known as 130 William, has a striking facade made of hand-troweled concrete panels with a texture and color similar to volcanic stone. The panels, which span the entire height of the 66-story skyscraper, feature arched windows reminiscent of the industrial architecture common on New York's waterfront in the nineteenth and twentieth centuries.
130 William's program, designed as a vertical microcity, includes 242 residences, two extensive floors of retail, a health club, a fitness center, a movie theater, outdoor terraces, a rooftop observatory deck, and a new public plaza park.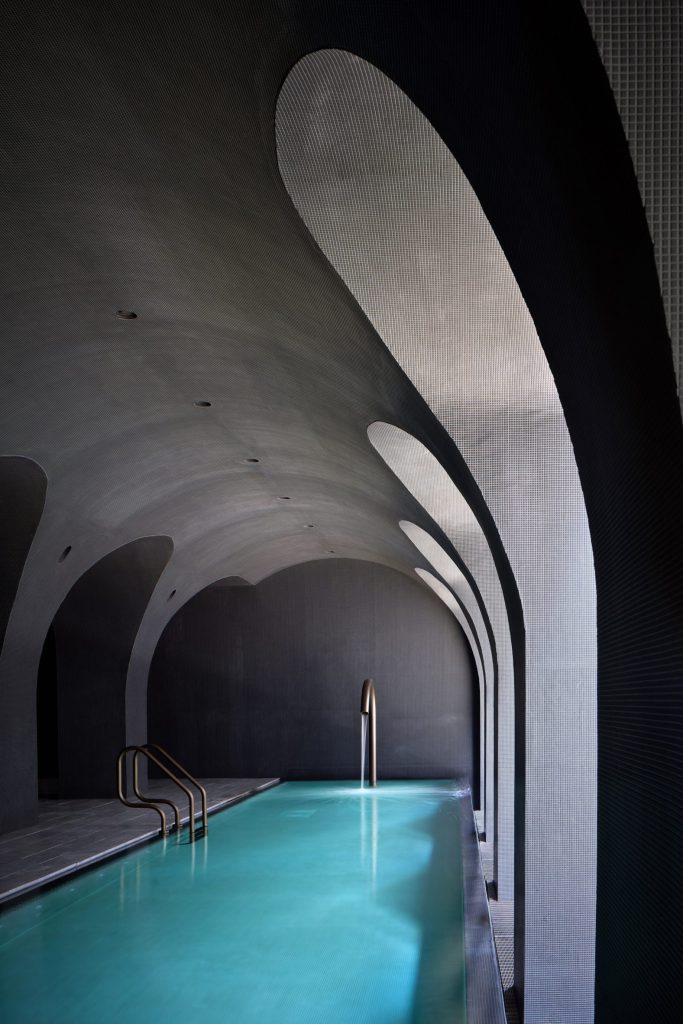 The design by Adjaye Associates honors the building's lower Manhattan context with a hand-cast concrete façade reminiscent of the masonry craftsmanship of the neighborhood's historic high-rises. The bespoke, tinted concrete rough textures are offset throughout the building by smooth bronze detailing.
The 130 William tower's bold silhouette is established by rhythmic, large-scale arched windows inspired by the mercantile structures that once populated the area, and natural light is invited deep into the interior. The highest-level residences have expansive double-height loggias that blur indoor and outdoor life while providing sweeping views of the city from river to river.