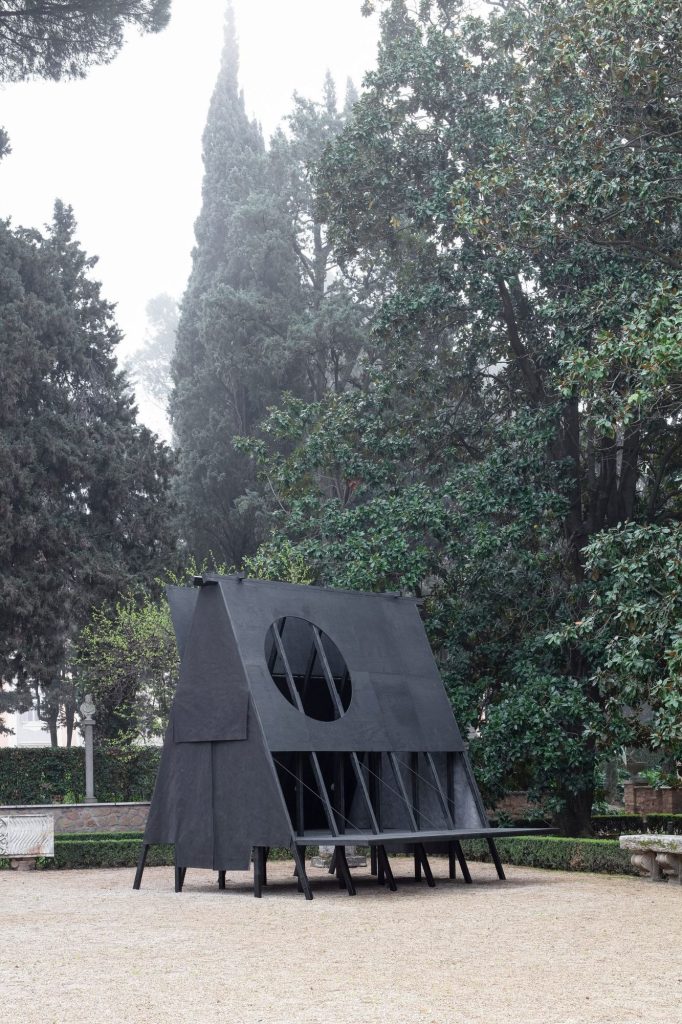 The Black Pavilion, designed by Buero Wagner, is a versatile structure clad in black-painted wood. Its tent-like appearance can be easily disassembled and used for various purposes. Currently located on the grounds of Villa Massimo in Rome, this pavilion can function as an exhibition space or even a bar. Its construction features a wooden frame covered in black plywood panels, allowing for easy transportation by five people or on a car trailer.
The Black Pavilion, which was first conceived in 2022 by Munich-based Buero Wagner, has already been used for numerous exhibitions and events throughout Rome. According to the studio, its design prioritizes flexibility, allowing it to adapt to different uses. The pavilion can be transformed into an intimate exhibition space or a bar-like structure with low tabletops by opening hinged panels on the roof. For larger gatherings or performances, the pavilion's two halves can be completely separated to create an open space between them.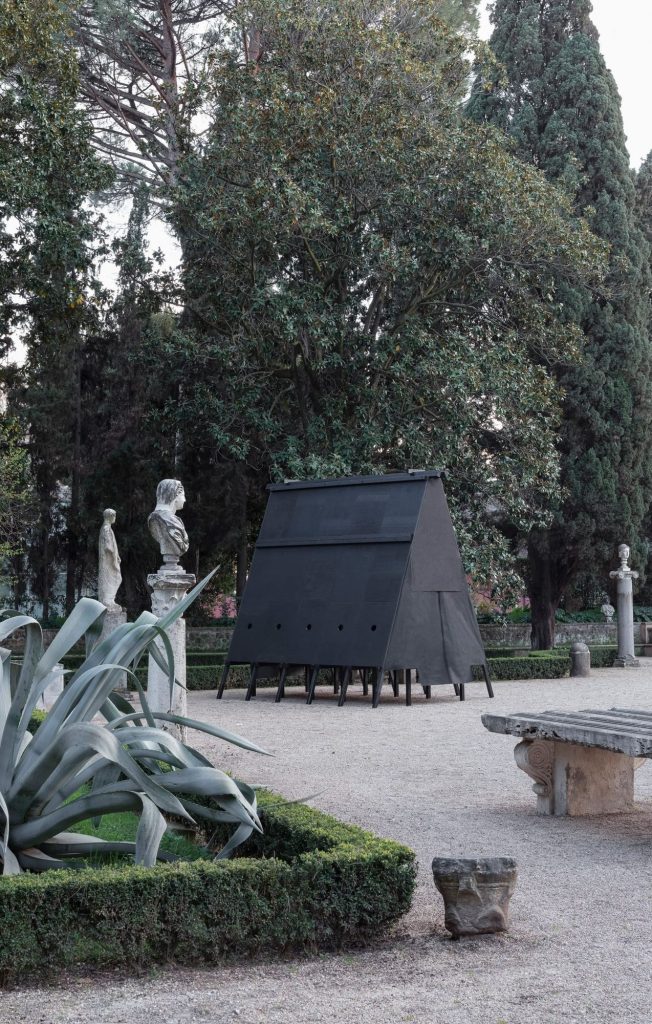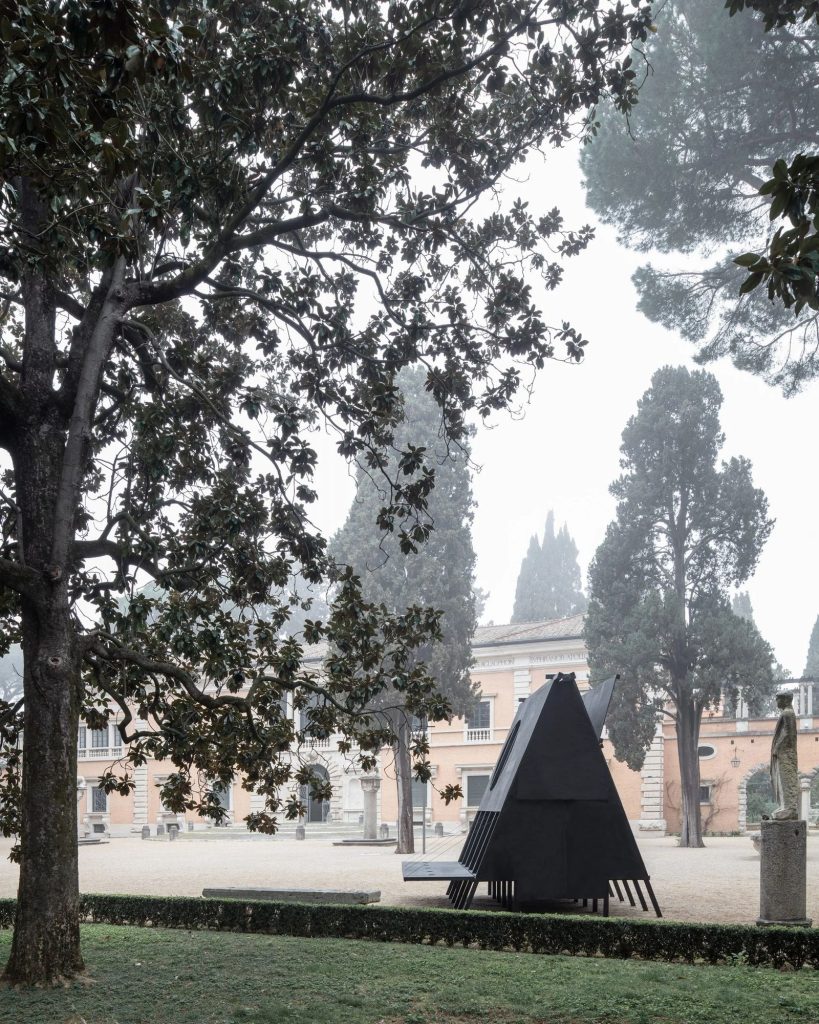 "For exhibitions, objects are placed on wooden pedestals between the support structure and illuminated through small circular openings in the roof surfaces," explained Buero Wagner.
"With the roof surfaces folded out, a table-like area is created that can be used as a bar for cooking and eating, [and] to use the pavilion for larger events the sides can be placed with increased distance between each other," it continued.
The pavilion's small and large circular openings contribute to the ambiance. Currently, access to the interior is provided by black curtains made from repurposed roofing membranes that are located at both ends of the structure. The entire inside and outside pavilion is finished in dark black. This deliberate choice stands out from its surroundings, especially when placed in natural settings.