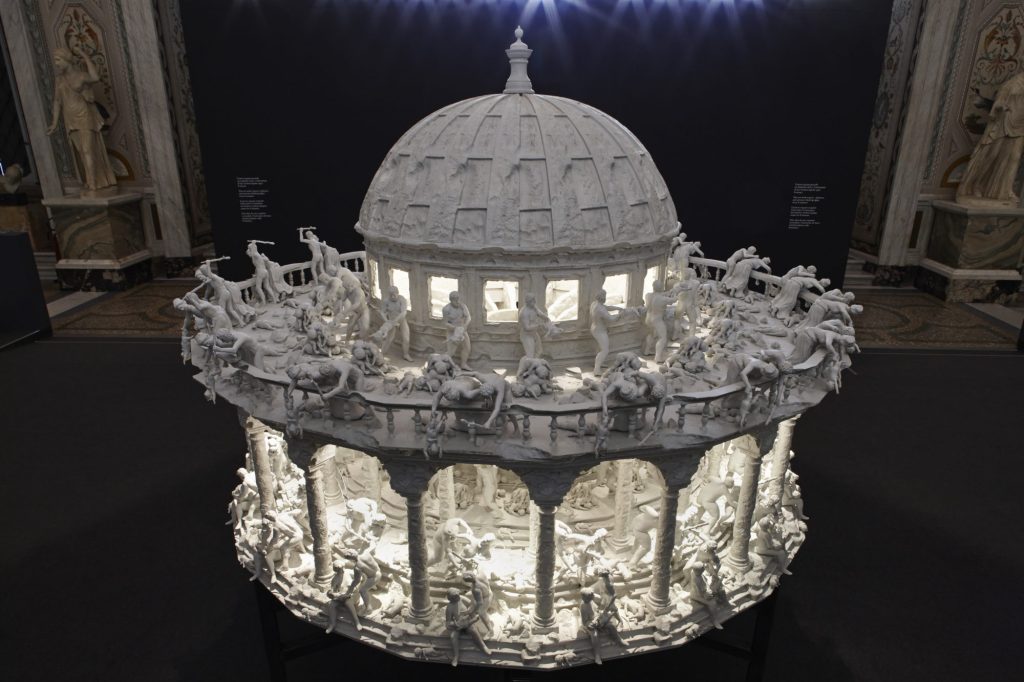 The 3D-printed zoetrope, All Things Fall, was created by London-based artist Mat Collishaw in 2014 and inspired by the story of "The Massacre of the Innocents."
The artwork was made of steel, aluminum, plaster, and resin, lit by LED lights, and powered by an electric motor. Each stunning model figure was 3D printed with ABS (Acrylonitrile Butadiene Styrene) material at Sicnova 3D. This process took about 6 months of work and involved creating over 350 character figures, environment elements, and architecture.
To avoid breakage due to movement, it was decided to print the models in ABS rather than Epoxy resin, which is typically used.
Mat Collishaw stated, "The Massacre of the Innocents paintings thrives on the repetition of characters spread across the canvas. They are designed to excite our emotions and to keep our eyes moving around the surface in an agitated manner without intimacy and with no focal point. The zoetrope capitalizes on this, literally repeating characters to create an overwhelming orgy of violence that is simultaneously appalling and compelling."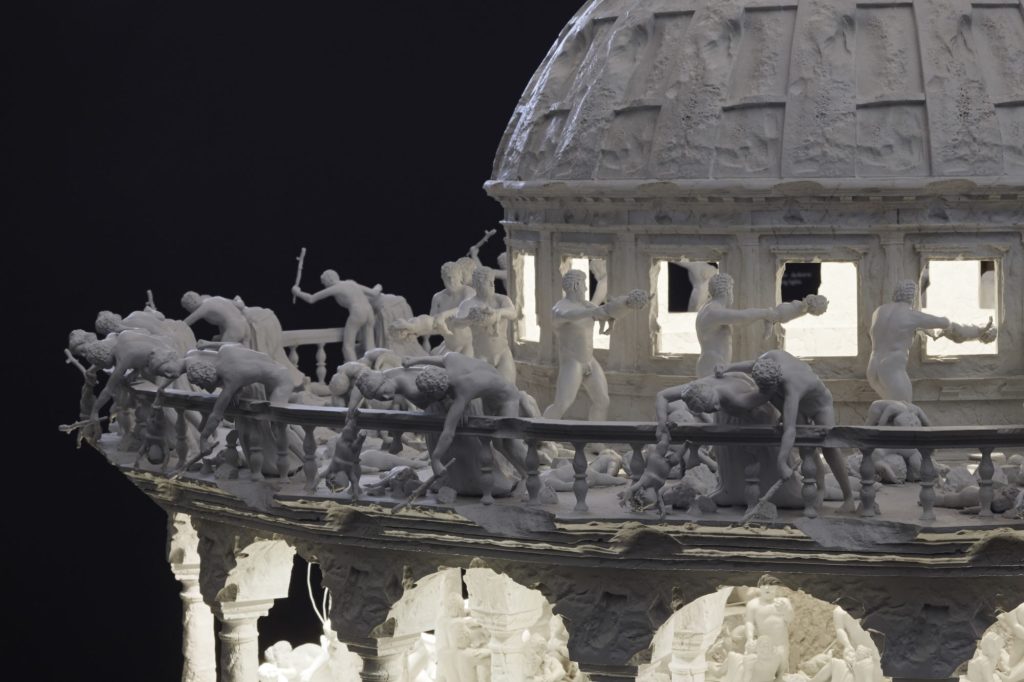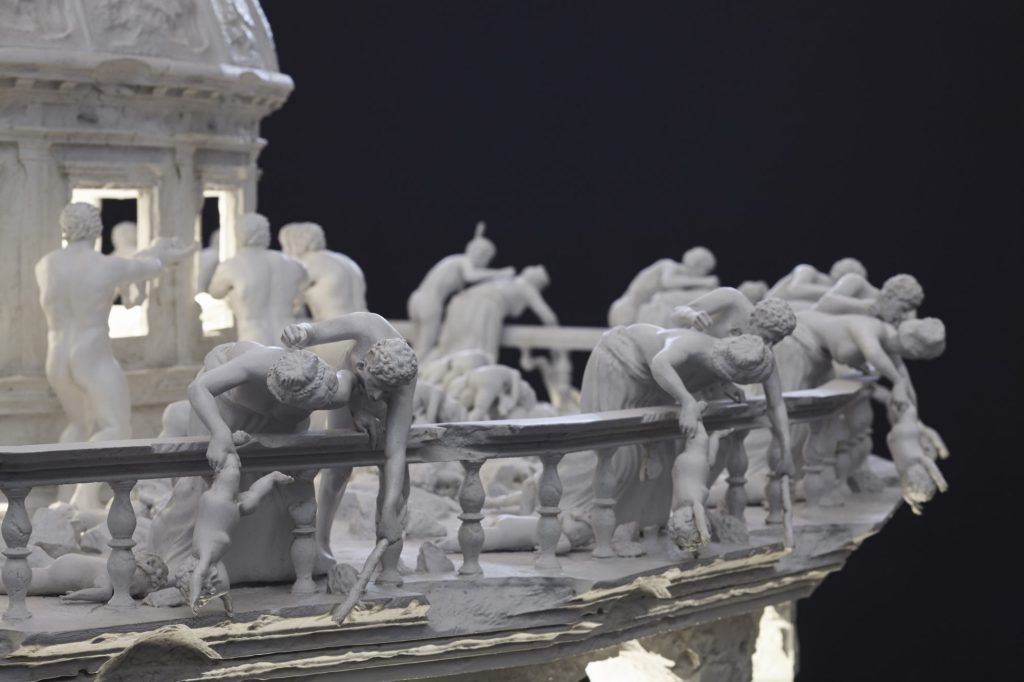 As a result of the 3D printing process, the figures of "All Things Fall" have a layered artefact appearance when they emerge. To achieve a smooth surface without losing detail, the layered effect must be removed. Every figure was manually retouched by a team of Factum Arte experts.
"I redesigned a scene of the Massacre of the Innocents, using drawings, cardboard models, and eventually CAD diagrams," Collishaw said. "These files were then 3D printed, and the entire scene was assembled. The Temple incorporating the characters I'd designed was programmed to spin at 60 rotations per minute while a synchronized LED light flashed 18 times every second. This result is the illusion of movement, roughly based on the Victorian optical toy, the zoetrope." Mat Collishaw said.
Also, All Things Fall, received overall credit from writer and art critic Waldemar Januszczak, who wrote; "You walk in, and before you is a model of a classical temple, circular, domed, be columned, around which hundreds of nude figures have been arranged in cryptic poses. What they are doing is unclear. But it seems to be something nasty. Suddenly the lights dip and the temple begins to spin. Faster and faster it goes, until the figures crowded around it jump into action, like drawings in a flipbook, and you have before you a remarkable re-creation of the Massacre of the Innocents, the biblical murder of every newborn boy ordered, at Christmas, by Herod. The sudden burst of unexpected violence is brilliantly paced, brilliantly achieved, in an artwork that is nothing less than a contemporary masterpiece."
Project Info
Title: All Things Fall
Year: 2014
Materials: Aluminium, LED Lights, Motor, Plaster, Resin, Steel
Dimensions: 200cm x 200cm x 200cm
Photography: Andrea Simi (Galleria Borghese)