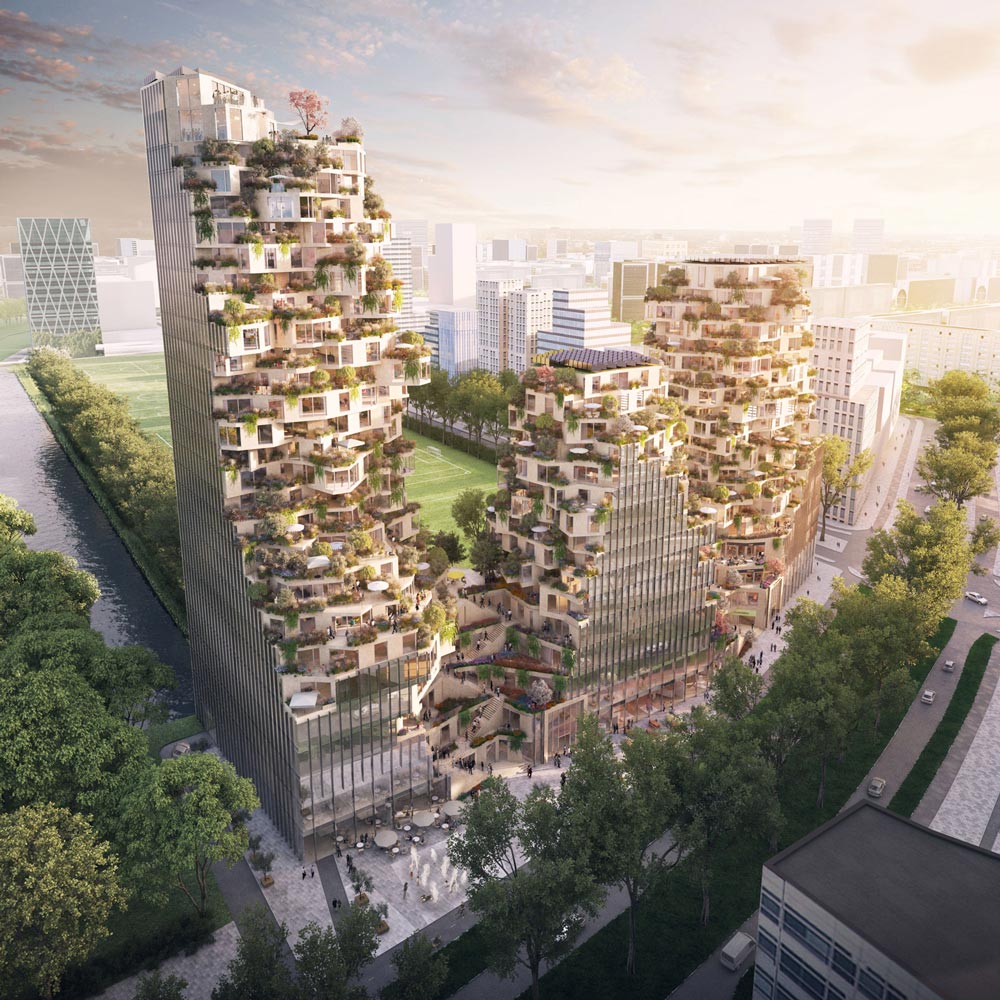 A series of stepped-up profile and protruding bay windows sliced as angular balconies. The Ravel Plaza catches every eye across the streets. Featured by the Rotterdam firm MVRDV on their proposal for a captivating green landscape. The design weaves a green high-rise complex in Amsterdam's financial district.
In collaboration with OVG Real Estate, MVRDV got enrolled by Amsterdam's municipality to design the Ravel Plaza Amsterdam. The design undoubtedly sets to house apartments, offices and commercial spaces.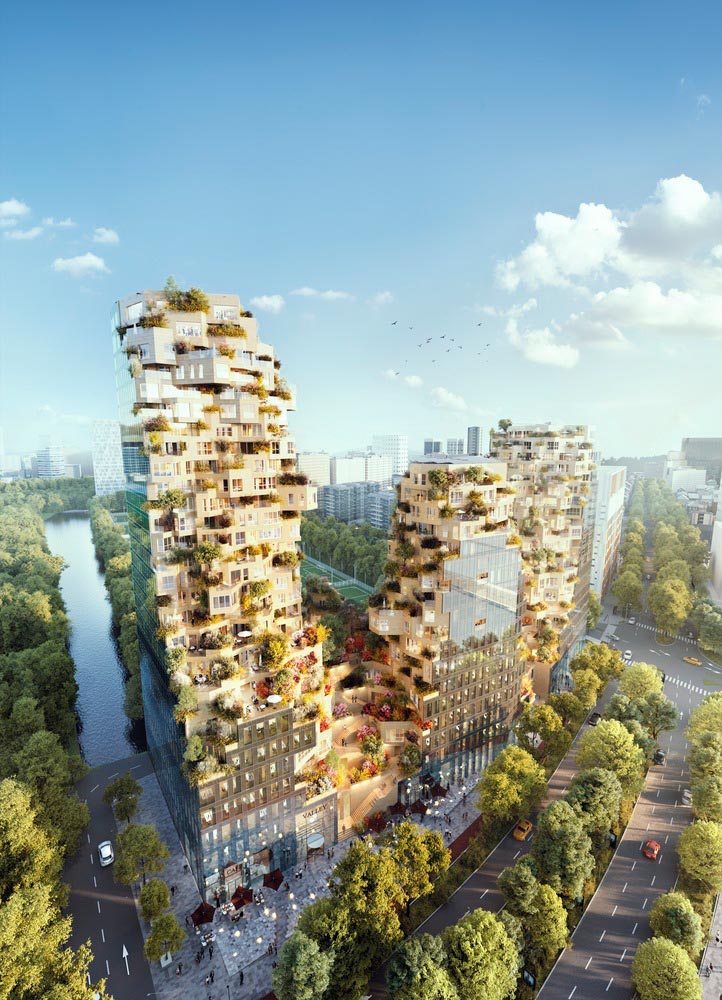 The crux in addition features three conjoined buildings of wavering heights, ingressed with flat glass-encased spaces. The elements contrasted by the protruding periphery of foliage-covered apartments reminisces BIG's residential proposal for Stockholm.
The houses confluence bay windows with enriching views and large balconies blossomed with refreshing vegetation. Also, the entire building emanates an enlivening aura of a kind of village green.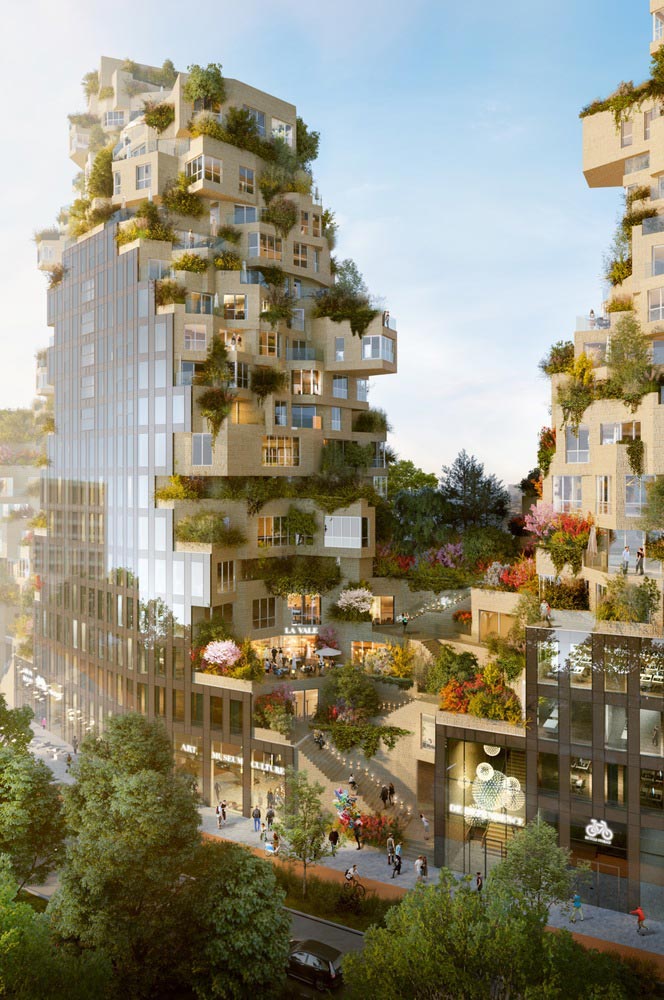 The designers interweaved the quality of living in a green environment within the central location. Subsequently adding uniqueness to an urban scene's excitement. The plot locates in Amsterdam's developing Zuidas business district, adjacent to bank ABN AMRO's headquarters, and the Sportpark Goed Genoeg.
The design sparkle a bold and distinctive architectural enigma. Besides it marks a crucial point in developing Zuidas into a mixed area with housing. The project invokes innovation into building and popularising the district of Amsterdam.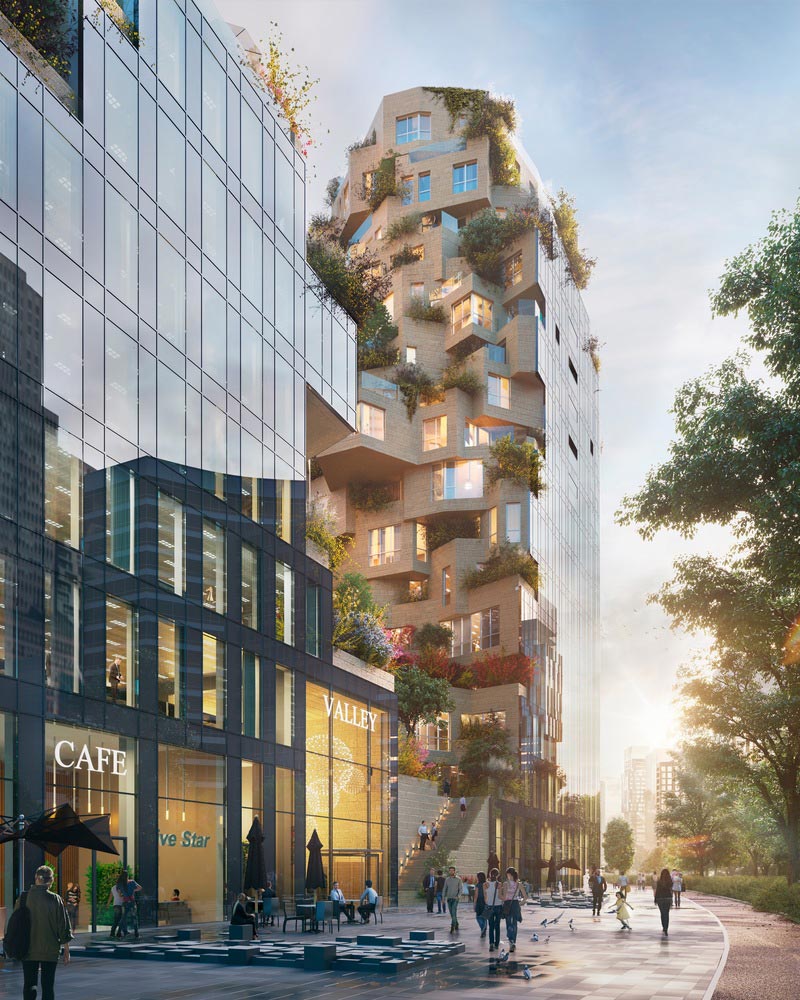 The complex opens to the public to a large degree, where the public space extends into and over the building. Indeed a striking elevation, the Ravel Plaza high rise stands in sheer elegance imbibing magnificent drama.