Brick Curtain Office by Firki Studio in Karnal, Haryana, India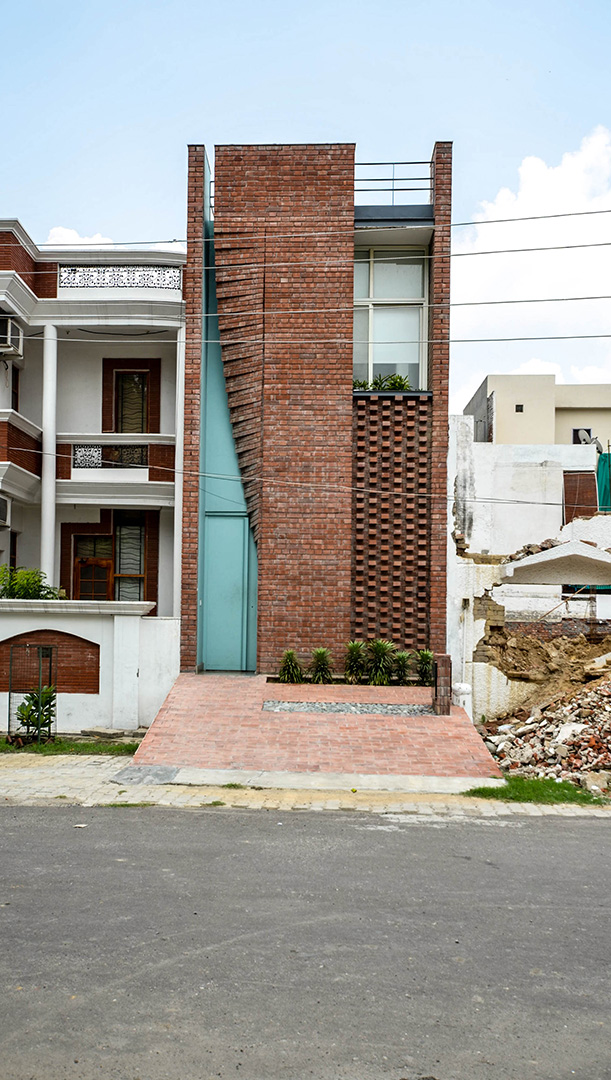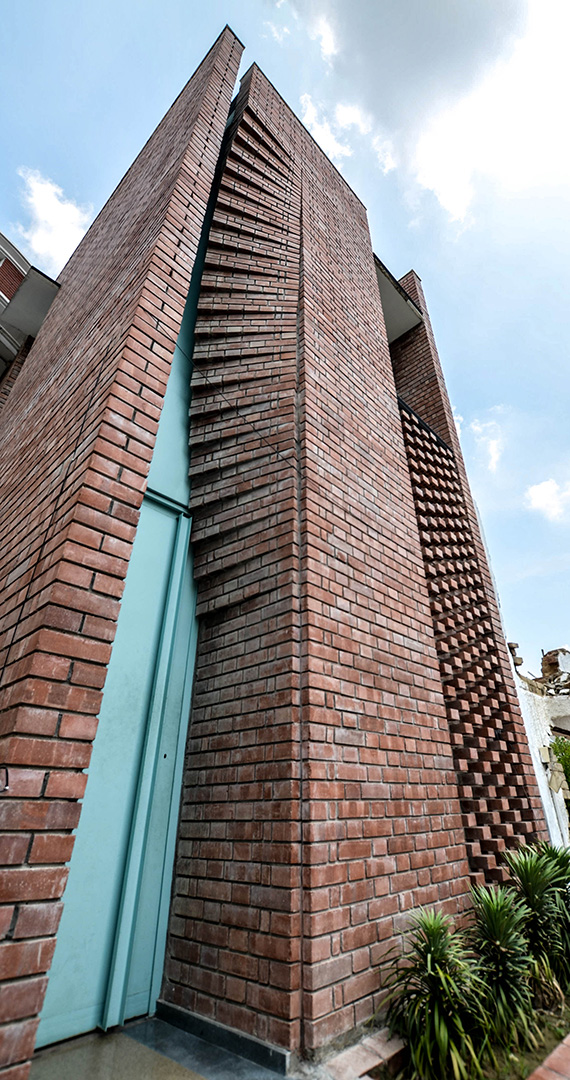 The office building was built as an extension to the residence of a family of 3 Chartered Accountants, on an existing terrace area of 870 sq.ft. The client wanted a creative work environment comprising individual cabins, a workstation space for 8-10 staff and a compact pantry and toilet. A portion of the ground floor had to contain a lobby space for the elderly clientele and an alternative entry from the side lane.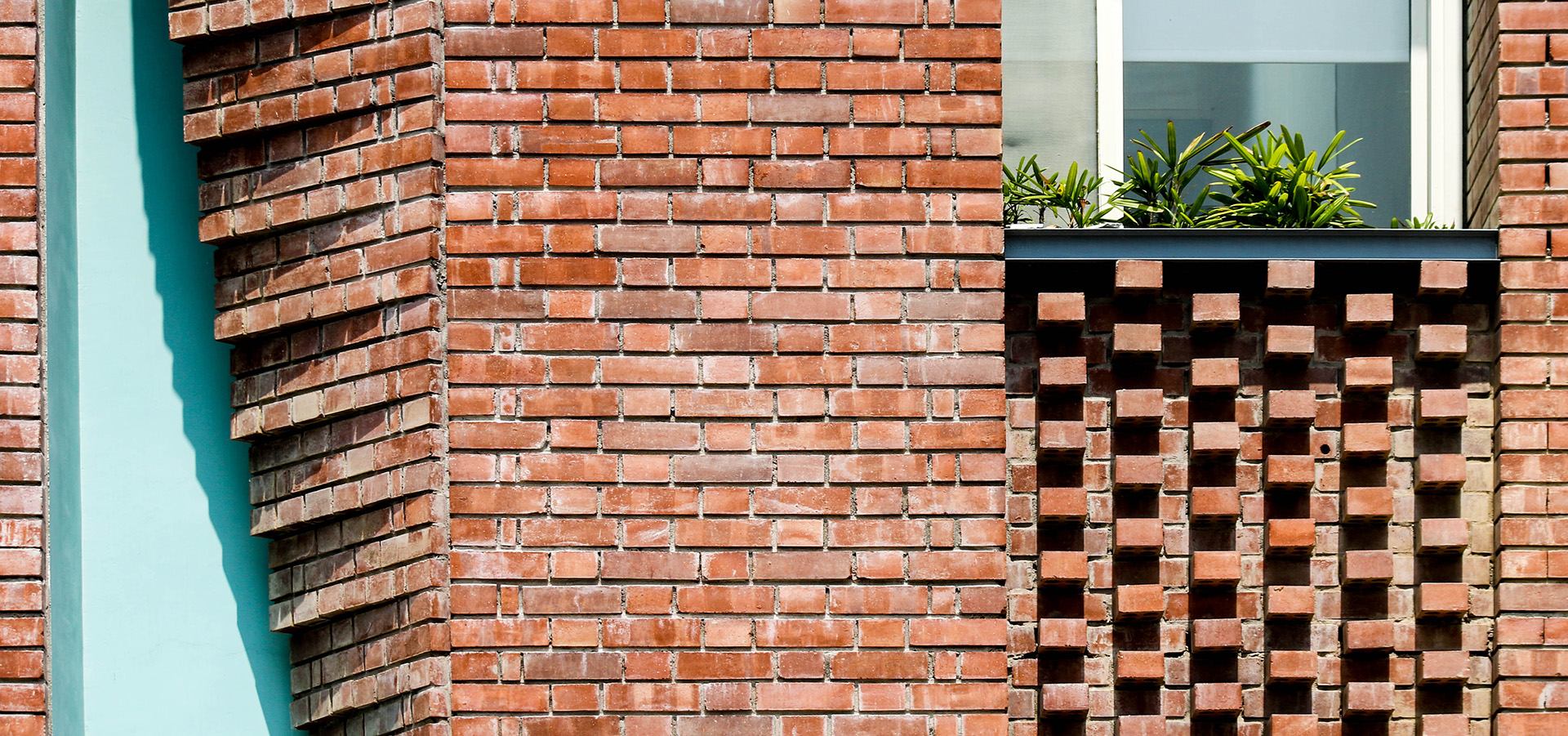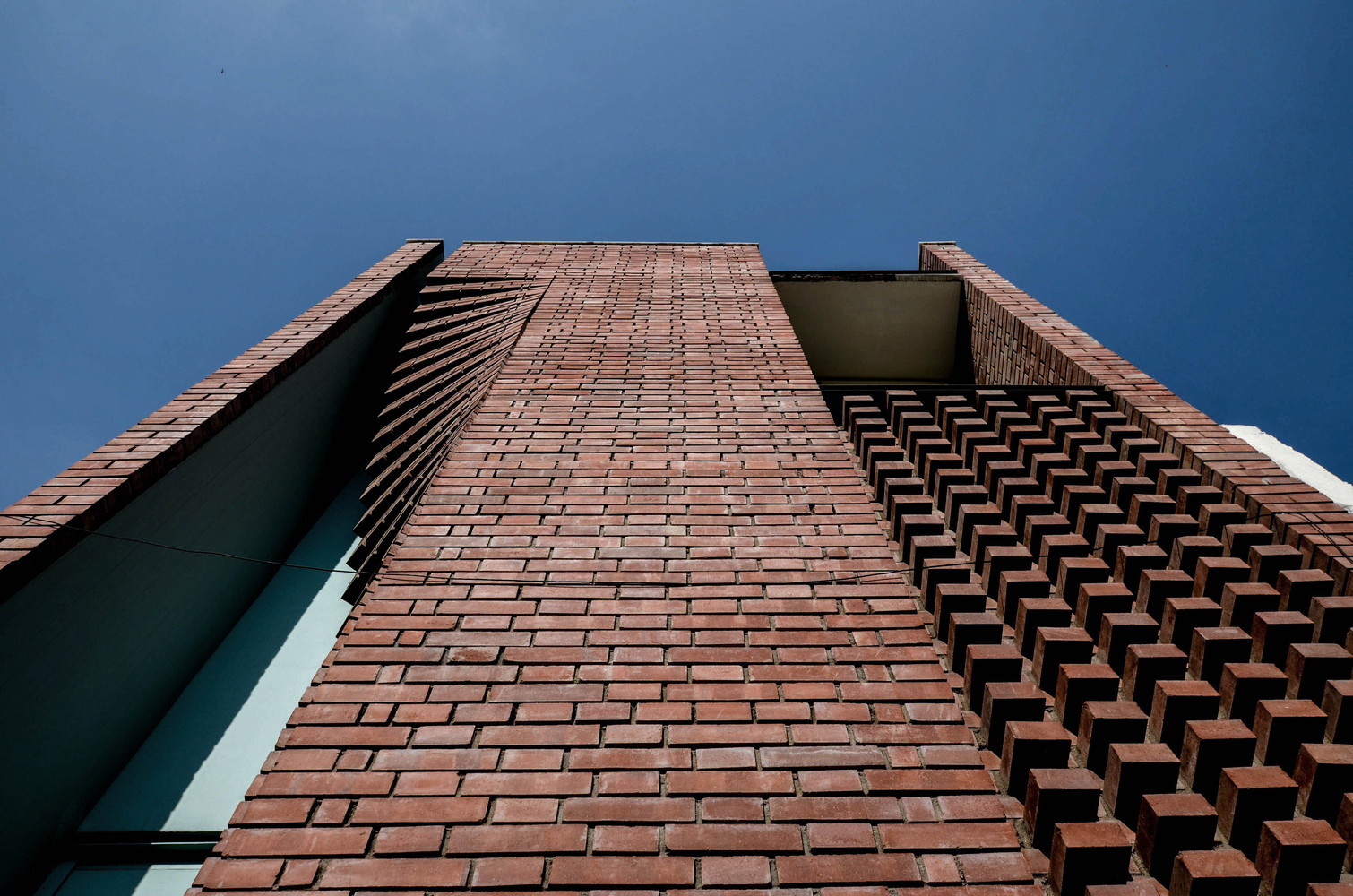 The narrow site of 68ft x 12ft bay was a challenging constraint in terms of light and ventilation. An ideal working environment is an open, naturally lit space dotted with soft greens. To achieve the same effect, the linear built mass was punctured with a 10ft x 10ft atrium in the middle containing the main staircase. Working around a tight budget the design plays with simple elements of furniture and light and shadow compositions to create a modern work aesthetic.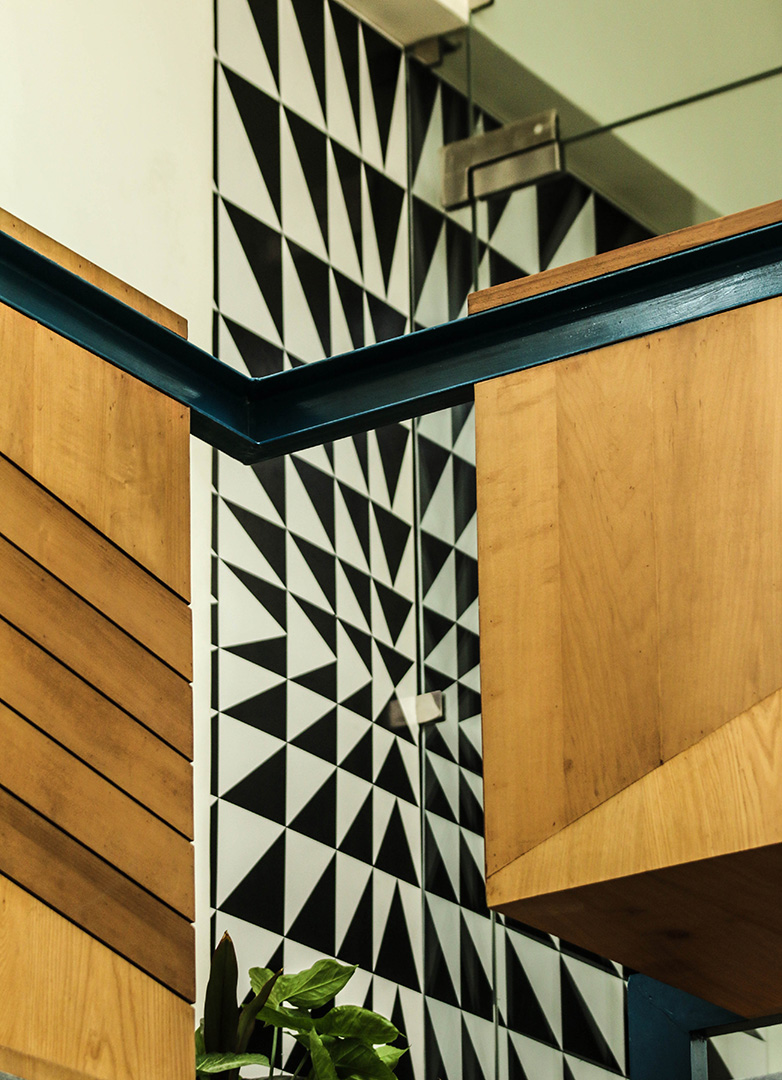 Relocating the office, made the client, aspire for a landmark building that would create a unique identity for their practice. The elevation is a canvas of 12ft x 26ft, to build this unique identity. A drama is created in the experience of entering into the space by capturing the act of moving aside a curtain in a physical architectural frame. The wall seems to be curling on itself like the folding of a fabric. Marked by a long slit, the threshold transports the visitor to an open well lit interior full of plants. A modular and earthy material like brick was chosen to realise the curtain. The rest of the elevation is visualised as a composition of brick jaalis and textures complimenting the brick corbelling.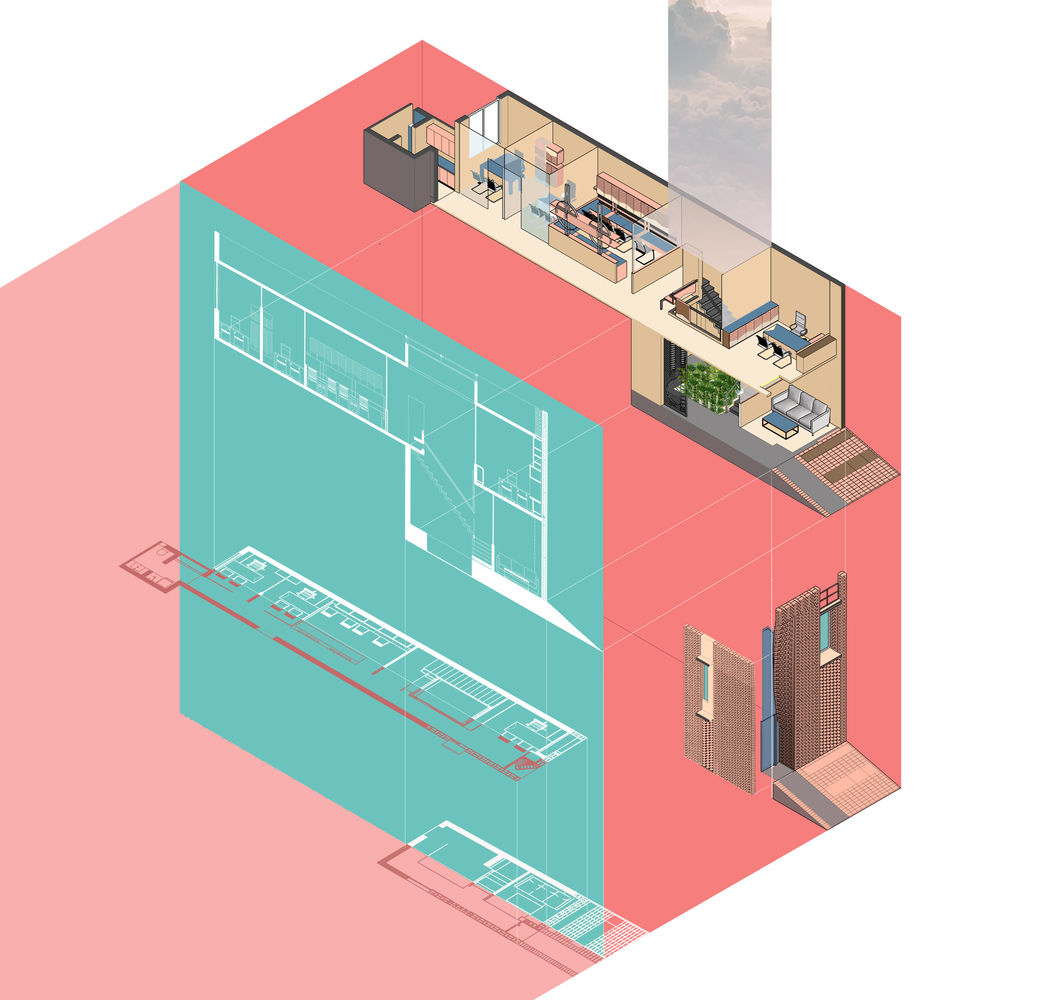 Architects : Firki Studio
Location : Karnal, Haryana, India
Lead Architects : Vasanth Packirisamy, Sakshi Kumar
Design Team : Vasanth Packirisamy, Sakshi Kumar, Shiv Pratap, Sneha Pillai, Girish Kumar
Client : R.K. Bhushan & Co.
Area : 80.0 m2
Project Year : 2018
Manufacturers : Jindal Mechno Bricks Pvt Ltd.
> Via Firki Studio
Tehran based practice, RENA Design has completed Qorveh House in the City of Qorveh in the west of Iran . Led by architect Reza Najafian , RENA Design used rhythmic method of brick to design and construct the facade of the Qorveh House. Text description by the architects.
House of 40 Knots / Habibeh Madjdabadi + Alireza Mashhadimirza in Tahran, Iran While persian carpets are world renowned, bricks have a strong relationship with iranian historical architecture. in this building, 'the house of 40 knots' by habibeh madjdabadi and alireza mashhadimirza, the two entities are fused into a contemporary façade that appears as a …