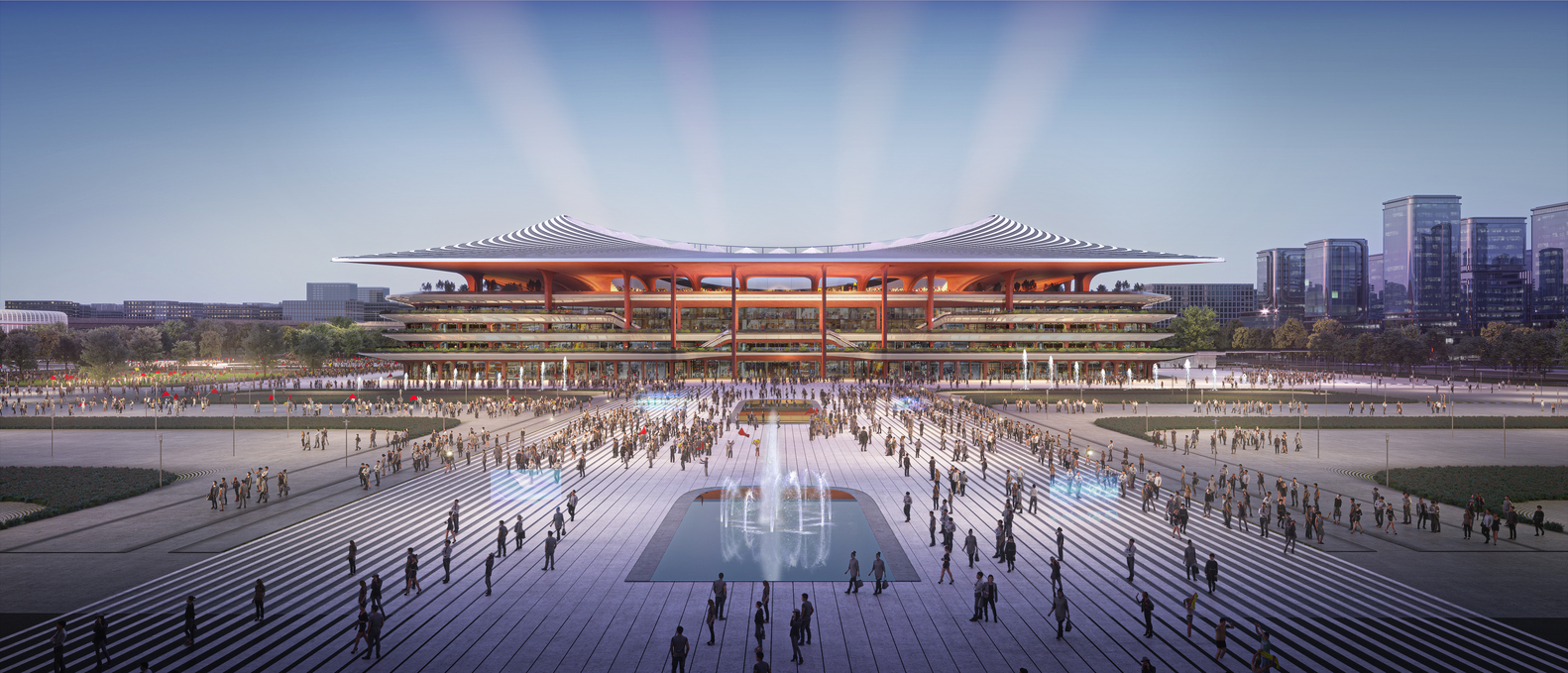 Streaming across the field the ball moves in stupendous swiftness and dexterity! Zaha Hadid Architects scores a magnificent goal unveiling the new Xi'an International Football Centre, ready to kick-off for the Asian Football Confederation (AFC) Asian Cup in 2023. The gigantic facility endows an electrifying stadium with a 60,000-seating arena, abutted along with civic, sports, and recreational spaces for the city.
The humungous design located in Xi'an's Fengdong New District usher's optimum environments for experiencing the football game in ecstasy. The Xi'an International Football Center visions ahead to the future, by maximizing its functions and other parameters. The form of the stadium is like a flowing wave, mimicking the uproar of fans watching an exciting game.
The centre will welcome national and international games as well as domestic leagues, youth training academies, entertainment performances, and cultural events to entertain and encounter in bravura. As the site is integrated within a business zone, the project mantles to open public spaces, along with recreation and dining facilities aligned to the south along with a series of shaded garden promenades.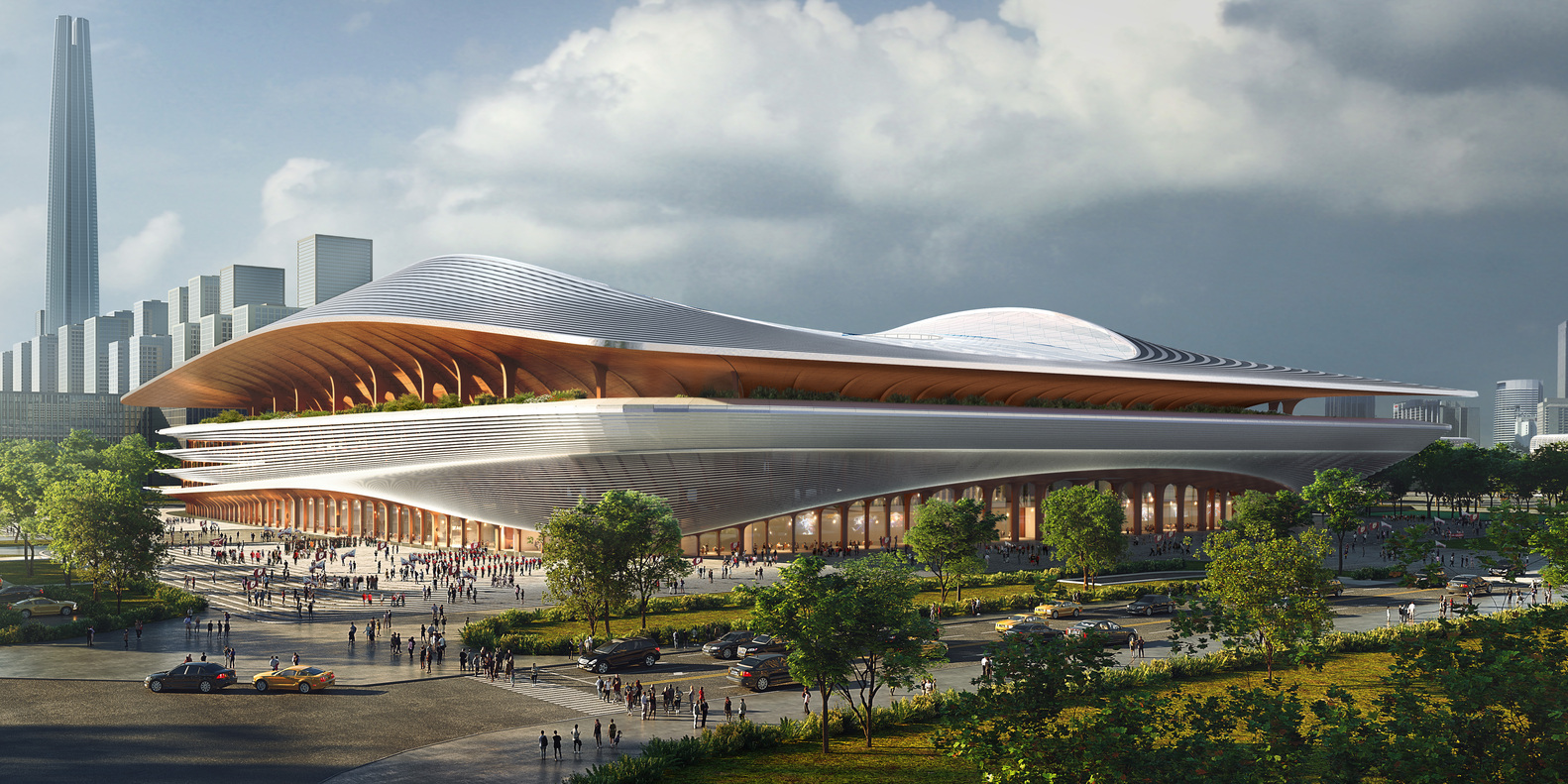 The design infuses lightweight long spanned cable-net roof wrapping in a wavy aerodynamic expression. To tackle the hot continental summer climate, an extended perimeter roof overhangs shelter facilities within the building's envelope along large, shaded, open-air terraces and public concourses weaves vibrant vegetation on all levels. Delineating about the scooped centre, a translucent membrane slides over the seating arena, shielding the spectators from extreme weather conditions and direct sunlight, in addition, filtering an abundance of natural luminance.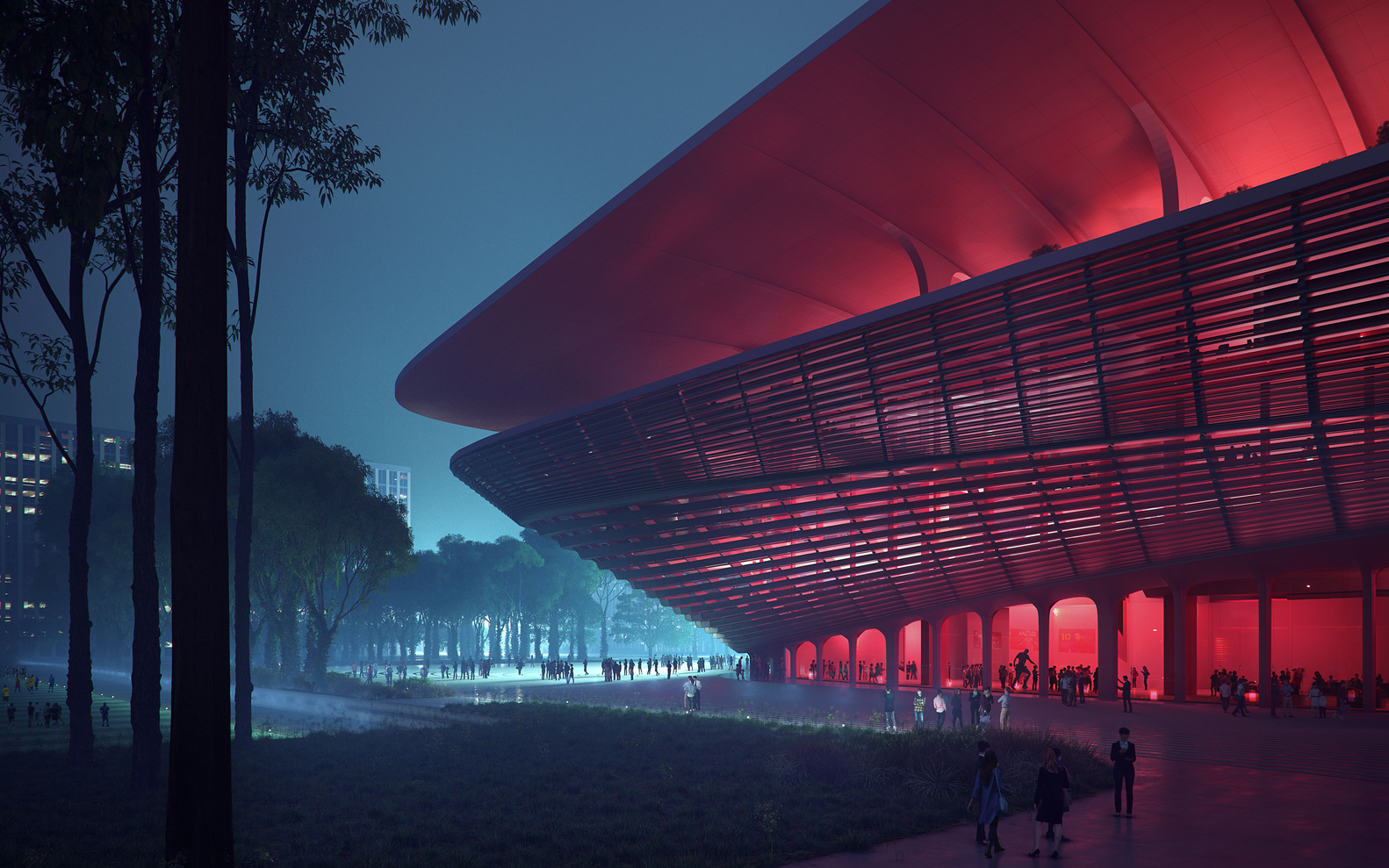 The voracious façade and open envelope invite the city skyline into the heart of the building. Striations scored across as sweeping lines protect the stadium from northerly winds and convey the fluid form of the roof, sheltering the saddle-shaped seating bowl with maximized spectator seating at midfield. The geometry of the seating bowl in Xi'an International Football Centre was digitally conceived to optimize proximity and exceptional viewing angles to the dazzling field.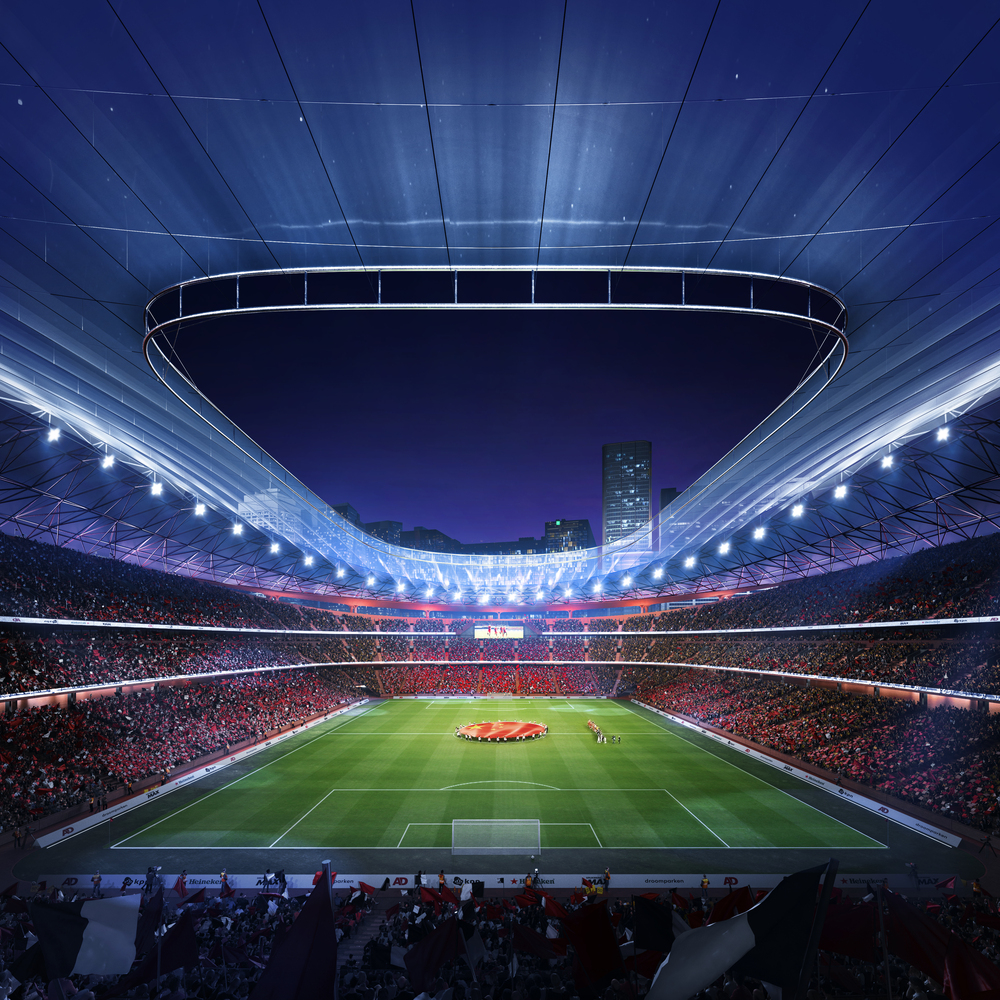 Project Details:
Architect: Zaha Hadid Architects (ZHA)
Design: Patrik Schumacher
ZHA Project Directors: Charles Walker, Nils Fischer
ZHA Project Associate: Jakub Klaska, Lei Zheng
ZHA Project Team: Shajay Bhooshan, Vishu Bhooshan, Jianfei Chu, Chun-Yen Chen, Hung-Da Chien, Marina Dimopoulou, Cesar Fragachan, Michael Forward, Matthew Gabe, Stratis Georgiou, Charles Harris, Yen-fen Huang, Han Hsun Hsieh, Yihoon Kim, Henry Louth, Martha Masli, Mauro Sabiu, Xin Swift, Adeliia Papulzan, Pablo Agustin Vivas
Partner Architect: Intelligent Design for Emerging Architecture (iDEA)
iDEA Project Director: Yan Gao
iDEA Project Team: Jianyou Yang, Bin Wu, Fiona Huang, Jingshan Zhong, Shishang Deng, Qiongli Lu, Ting Liu, Xinyu Kou, Daria Morkovkina, Haixia Zhang
Structural Engineering: Qiang Chang
Local Design Institute: Arcplus Institute of Shanghai Architectural Design & Research
Sports Consultant: Clive John Lewis
Lighting: Lichtvision Design