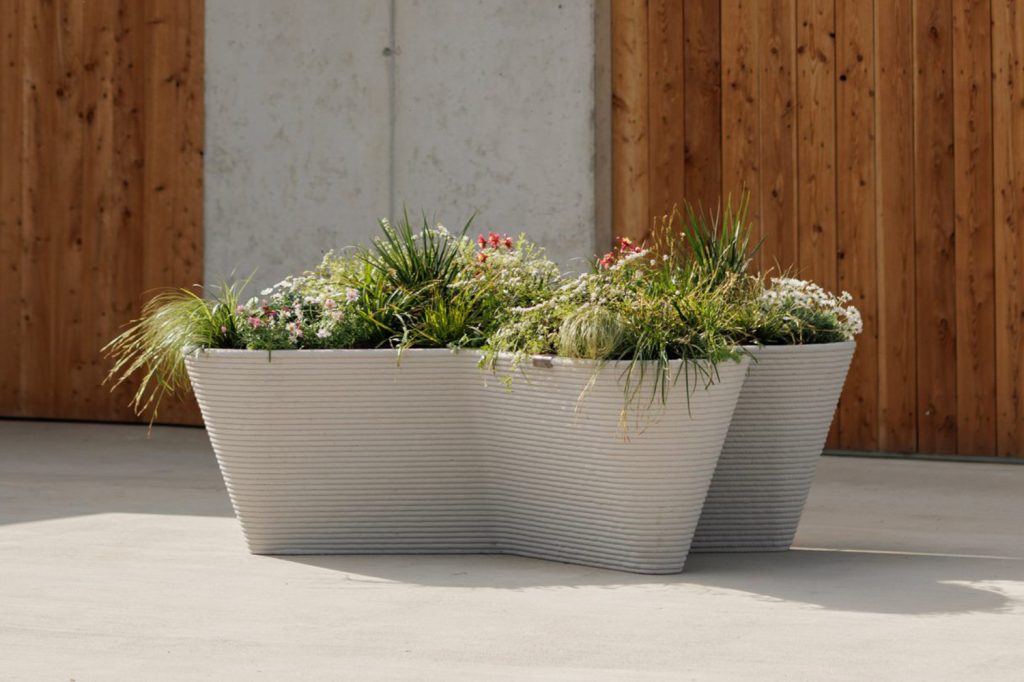 David Karásek and Michael Tomalik have joined forces with Czech brand Mmcité to collaborate on an innovative project involving the creation of planters made from 3D-printed concrete. These planters, named Typo, were specifically designed as street furniture pieces to introduce greenery into public spaces.
Using the capabilities of 3D-printing technology, the planters boast a playful and tapered silhouette, allowing for more intricate and complex shapes compared to traditional casting methods that rely on molds.
"The world is constantly changing, and customers have become accustomed to a fast-paced environment where waiting is no longer desirable. Uncertainty looms around every corner, demanding flexibility and efficiency. That's why we partnered with ICE Industrial Services, a leading company in 3D concrete printing, to develop the Typo collection of planters," explains David Karásek, owner and lead designer of Mmcité.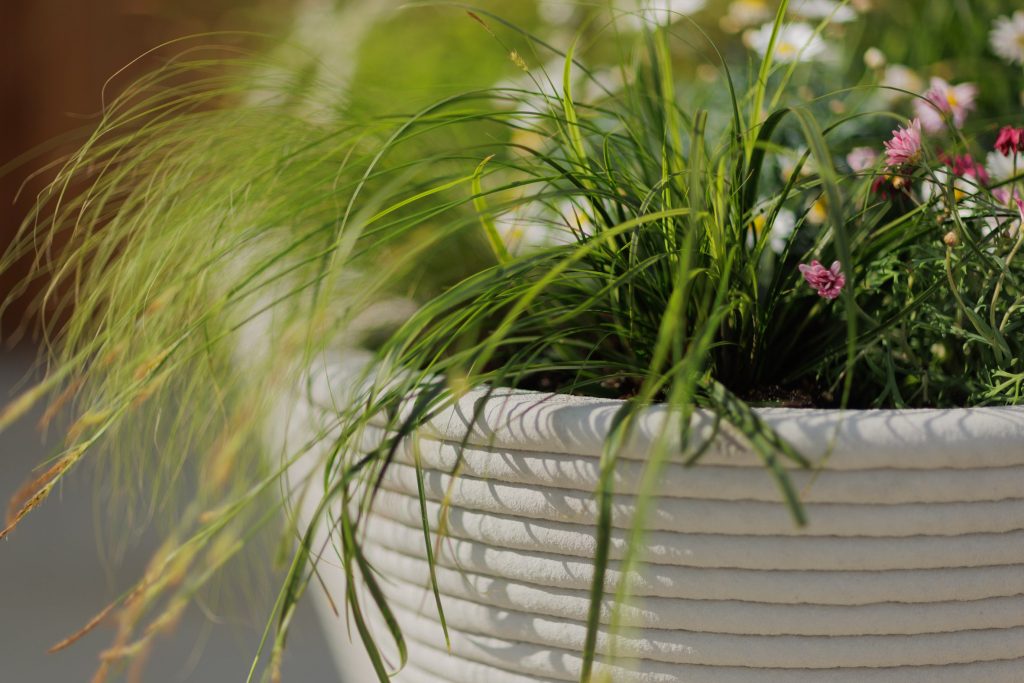 "This is mmcité's first foray into using 3D printing as a final manufacturing technology. The most significant advantage lies in the versatility of shapes that cannot be achieved through traditional mold-based processes. Furthermore, traditional concrete casting requires at least a day for curing in the mold, whereas 3D printing only takes half an hour, allowing for the rapid production of additional pieces," reveals designer Michael Tomalik. "By resembling an abstract font, letters, or symbols, Typo brings a new form of typography to public spaces," he adds.
The planters' pointed profile and branching design create an illusion of balance on their narrowest point. The intentional simplicity of the shape enables easy replacement of the final products to meet market demands.
Furthermore, the Typo planters can be equipped with an irrigation system, making them ideal for any public space, even those lacking natural rainfall.