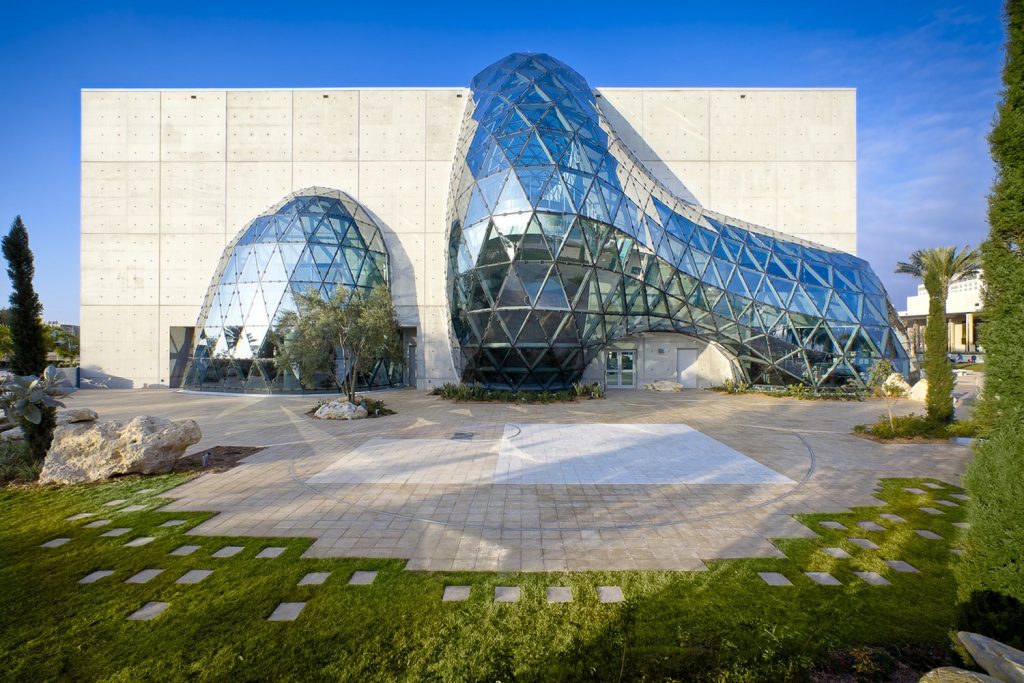 The importance and pertinence of museums extend beyond the confines of art enthusiasts, history lovers, and anthropological experts. They hold immense value in documenting our culture for future generations. Contemporary museum structures diverge significantly from traditional architectural styles, and the iconic glass cases housing priceless artifacts are gradually being replaced by cutting-edge technologies. Museum exhibitions are becoming increasingly interactive, offering visitors the opportunity to engage and interact with the exhibits rather than merely observing them.
1. Museum of the Future (Dubai, UAE)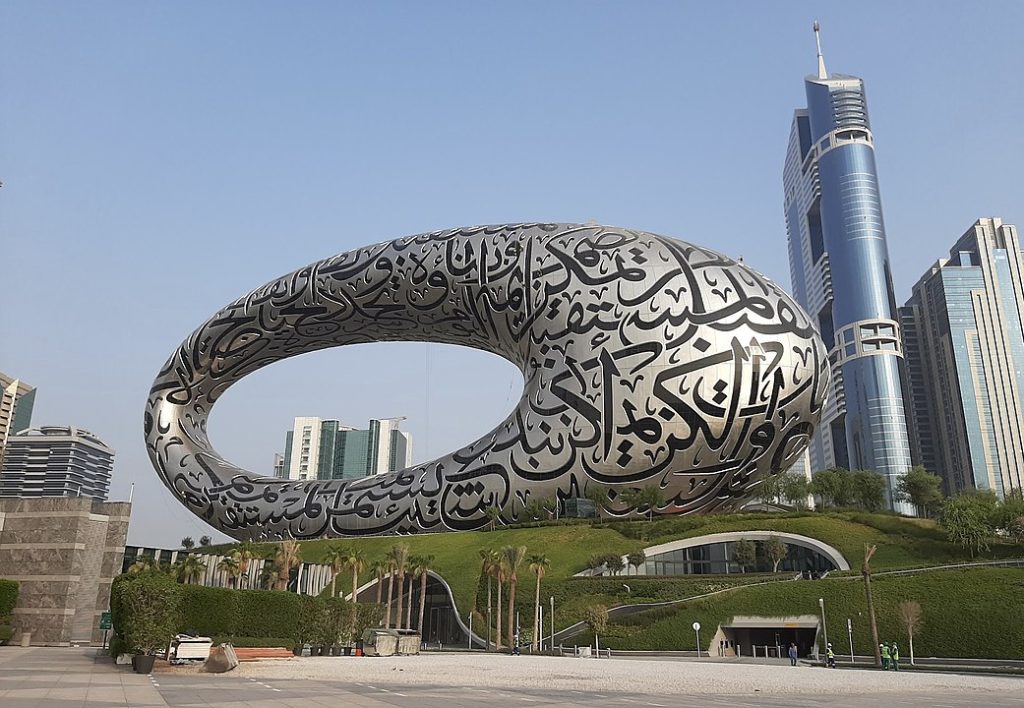 The Museum of the Future represents a visionary exhibition space that showcases cutting-edge ideologies, services, and products. It was established by the Dubai Future Foundation and designed by Killa Design, incorporating three key elements: the green hill, the building itself, and the void. With a primary focus on technological advancement and innovation, particularly in robotics and artificial intelligence, the museum aims to propel progress in these fields.
More than just a venue for showcasing innovations, the Museum of the Future endeavors to tackle the challenges faced by future cities. It serves as a convergence point, bringing together researchers, designers, inventors, and financiers, fostering collaboration and exchange of ideas. The museum acts as a catalyst for solutions and facilitates innovation labs dedicated to various sectors such as health, education, smart cities, energy, and transportation. In collaboration with research institutes and universities, it supports and tests novel inventions, encouraging the development of breakthrough technologies.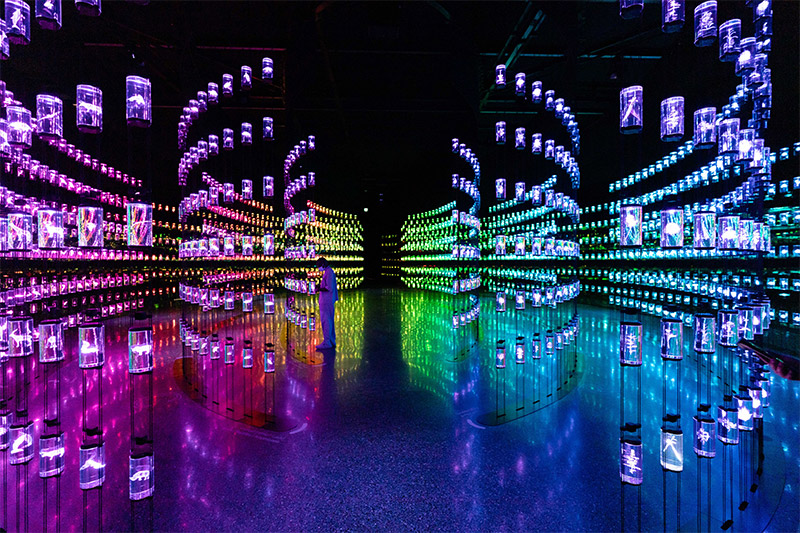 Through its exhibitions, the Museum of the Future aims to challenge conventional thinking, ignite the imagination, and inspire a brighter future. One of its notable interactive exhibitions, "Journey to the Future," takes visitors on a virtual tour, allowing them to engage with captivating environments such as the International Space Station, the Amazon rainforest, and a DNA Library teeming with diverse species. This immersive experience provides inspiration and fosters a sense of wonder about the possibilities that lie ahead.
2. Oman Across Ages Museum (Muscat, Oman)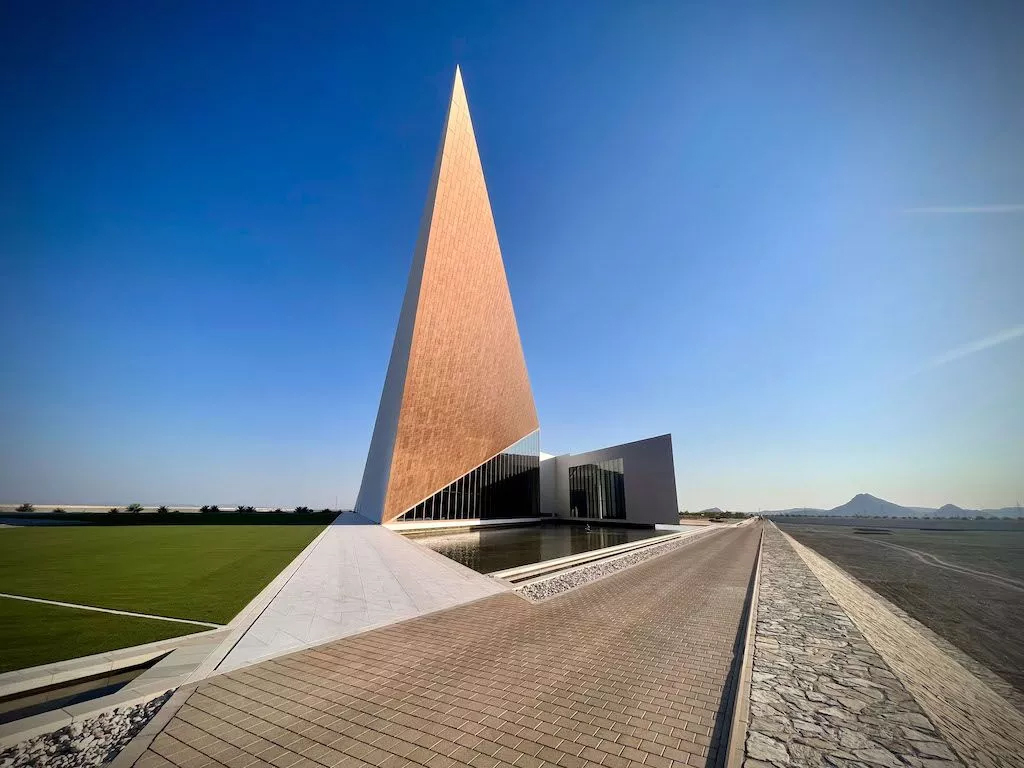 The Oman Across Ages Museum, expertly designed by Cox Architecture, stands as a tribute to the remarkable economic, cultural, and social transformation of Oman since the 1970s. Honoring the nation's deep-rooted historical legacy while embracing its promising future, the museum serves as a symbolic connection between the past and the present. It provides an immersive and enlightening experience, offering a profound understanding of Oman's accomplishments through innovative, informative, and interactive means.
Cox Architecture, in its vision for the museum, seeks to encapsulate the essence of Oman by weaving together a comprehensive and multi-layered narrative. The design harmoniously integrates with the unique landscape, meticulously crafted from the very earth of Oman. The Oman Across Ages Museum becomes a testament to the country's rich history, intertwining stories of human achievement and cultural significance with the natural topography.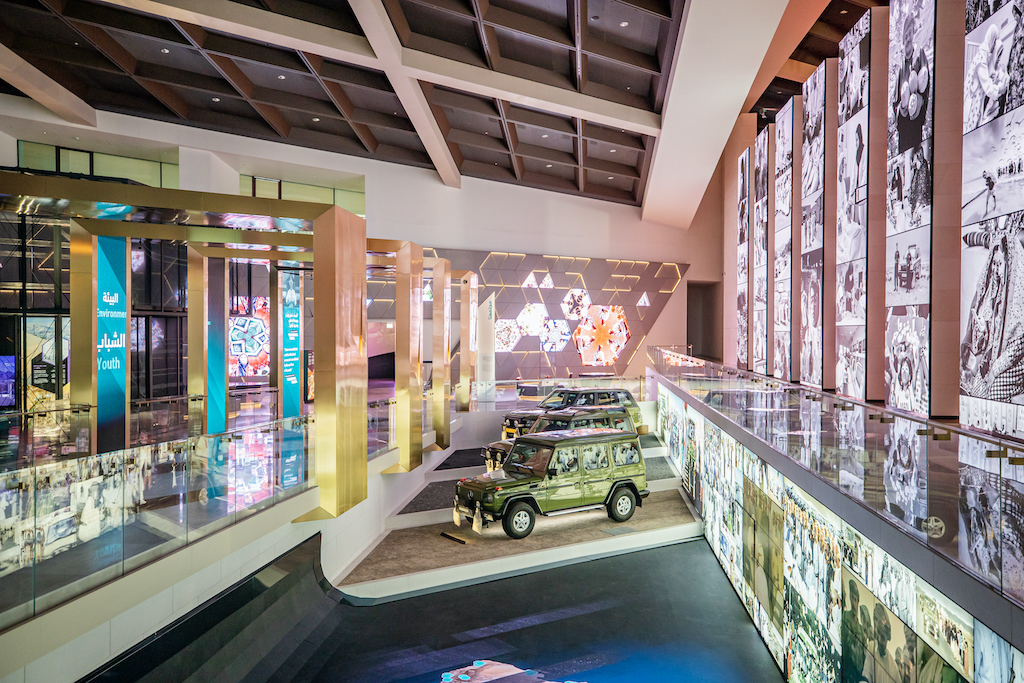 In collaboration with Cox Architecture, Event brings the exhibition design to life, magnifying Oman's vibrant heritage from ancient times to the modern era. Utilizing cutting-edge technologies such as augmented reality (AR), 3D scanning and printing, and a captivating 360° theater, the exhibition immerses visitors in an experiential journey through time. This innovative approach enables guests to engage with Oman's history on a deeper level, fostering a sense of appreciation and connection with the nation's diverse cultural tapestry.
3. Dalí Museum (Florida, US)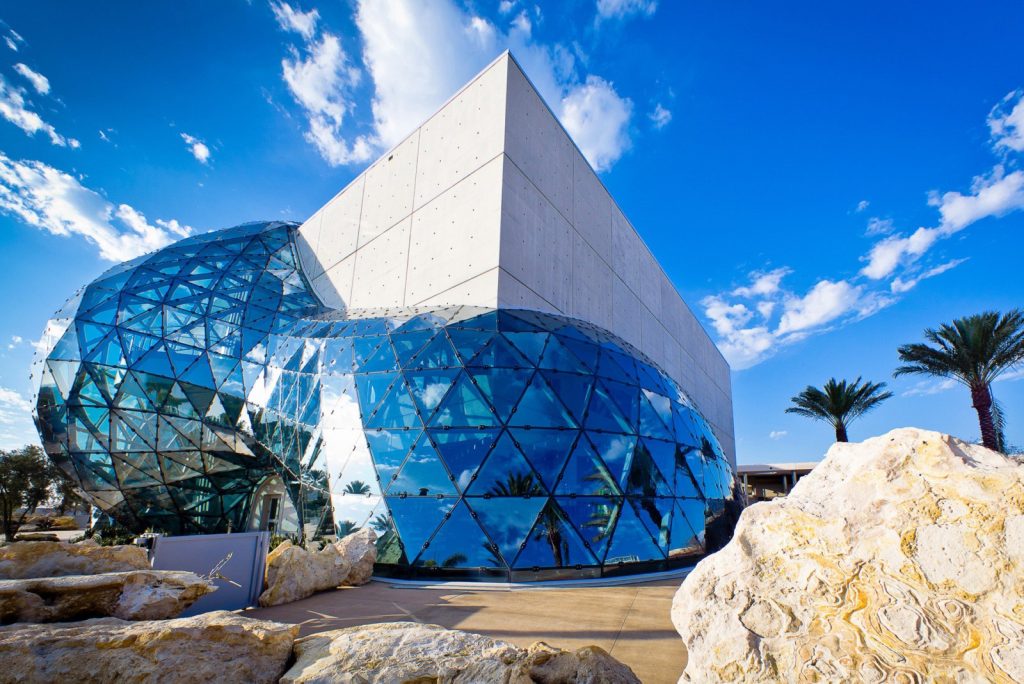 The Salvador Dalí Museum, masterfully designed by Yann Weymouth, stands as an artistic haven in St. Petersburg, Florida, dedicated to showcasing the extraordinary works of Salvador Dalí. The museum's architectural design draws inspiration from the surrealist movement, featuring a grand entrance and skylight constructed from robust 1.5-inch (38 mm) thick glass, creating a visually stunning and immersive experience.
In addition to its remarkable structure, the museum offers a diverse array of events tailored for families and art enthusiasts alike. Visitors can partake in captivating performances, engaging workshops, thought-provoking films, enlightening lectures, and various fundraising initiatives. Furthermore, the museum hosts food and drink events, providing an opportunity to savor culinary delights while surrounded by Dalí's imaginative creations.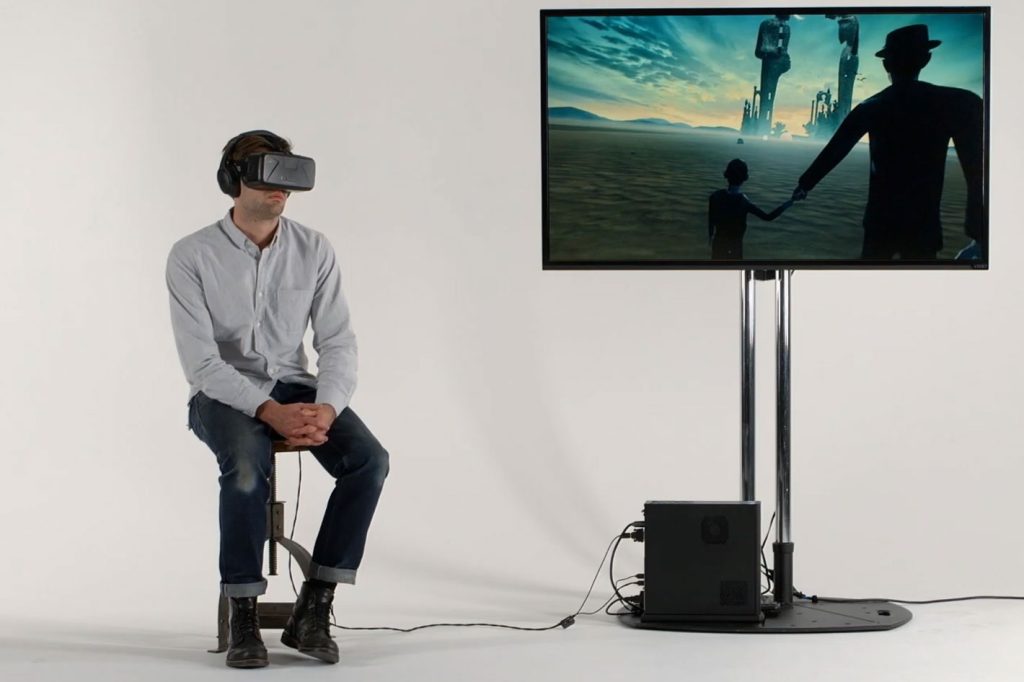 A standout highlight of the museum is the "Dreams of Dali in Virtual Reality" exhibition, an ongoing display that invites participants to don virtual reality headsets and step into the mesmerizing world of Dalí's art. This immersive experience allows visitors to explore and interact with Dali's visionary works in a whole new dimension.
Augmented reality (AR) technology enhances the museum's permanent collection, enabling visitors to delve deeper into the complex imagery and symbolism within Dalí's paintings. Coined by the museum's founder, A. Reynolds Morse, the term "masterworks" refers to Dalí's monumental paintings exceeding five feet in height or width, created over an extended period of a year or longer. These critical Dalí paintings embody both immense scale and profound artistic significance, captivating viewers with their depth and brilliance.
4. Grand Egyptian Museum (Cairo, Egypt)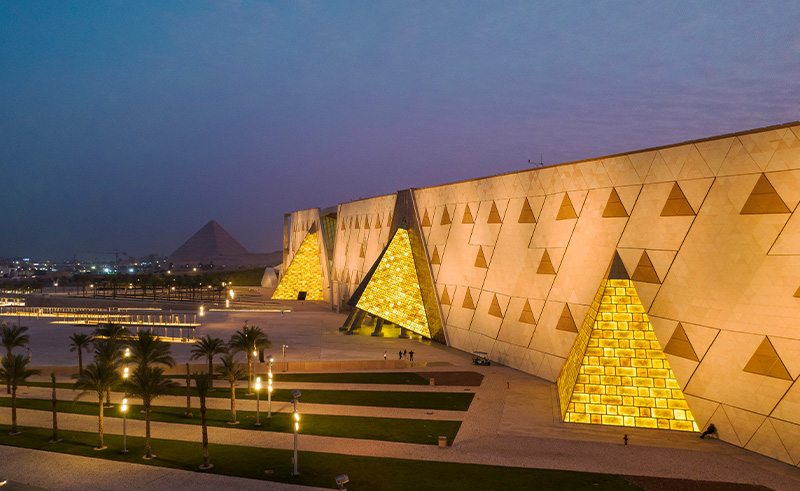 Grand Egyptian Museum, also known as the Giza Museum, is an awe-inspiring archaeological marvel. Its purpose is to house and exhibit the remarkable artifacts of ancient Egypt, including the illustrious Tutankhamun collection. Upon completion, it will become the largest archaeological museum in the world.
Covering approximately one-third of the museum grounds, the exhibition will showcase around 18,000 artifacts. This includes roughly 5,000 objects in the Tutankhamun galleries and approximately 13,000 objects in the other galleries. In total, the museum boasts a collection of approximately 50,000 objects, making it a treasure trove of historical significance. The construction of the museum was a joint venture between the Belgian BESIX Group and the Egyptian Orascom Construction company, bringing together expertise from both nations.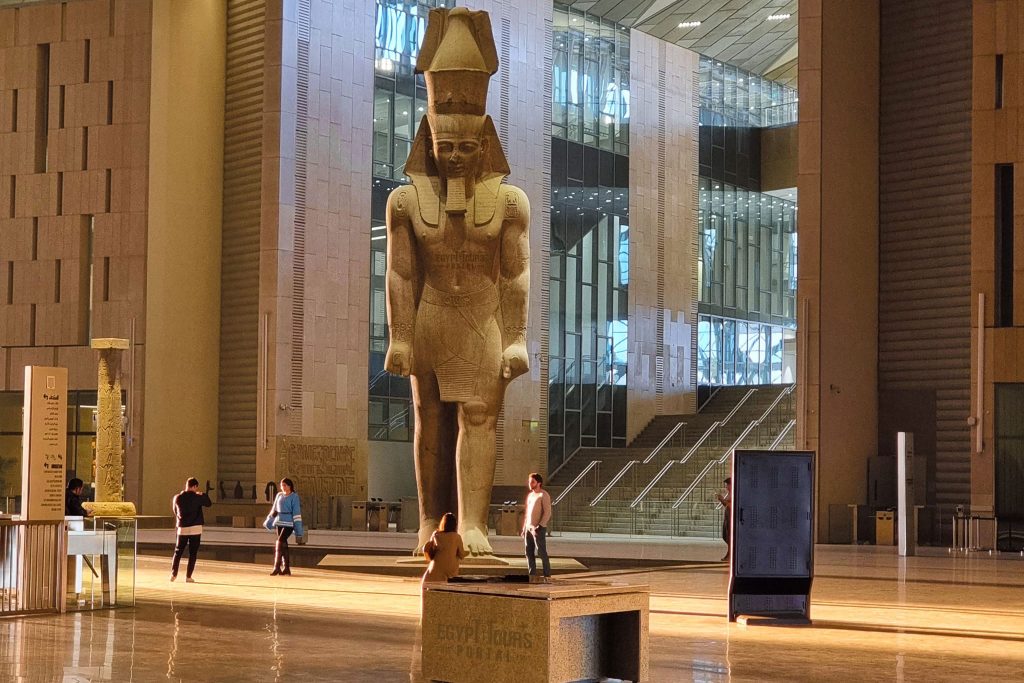 Recently, the museum introduced the Gem art space, an exclusive membership club that serves as a platform for the creative industry. This space provides artists, designers, and craftspeople with five temporary exhibition spaces to showcase their remarkable work. Presently, the Gem is hosting an exhibition featuring 28 costumes crafted from Egyptian cotton, paying homage to the traditional Khayamiya technique. Khayamiya is a centuries-old art form known for its vibrant patterns and colorful appliques. The inaugural contemporary art exhibition at the Gem is a source of pride for Egyptian-German artist Hefuna, who highlights the unique and exciting dialogue between contemporary art and Egypt's ancient heritage.
The Grand Egyptian Museum stands as a testament to Egypt's rich history and cultural heritage, inviting visitors to embark on a captivating journey through time and witness the convergence of past and present artistic expressions.
5. NEMO Science Museum (Amsterdam, Netherlands)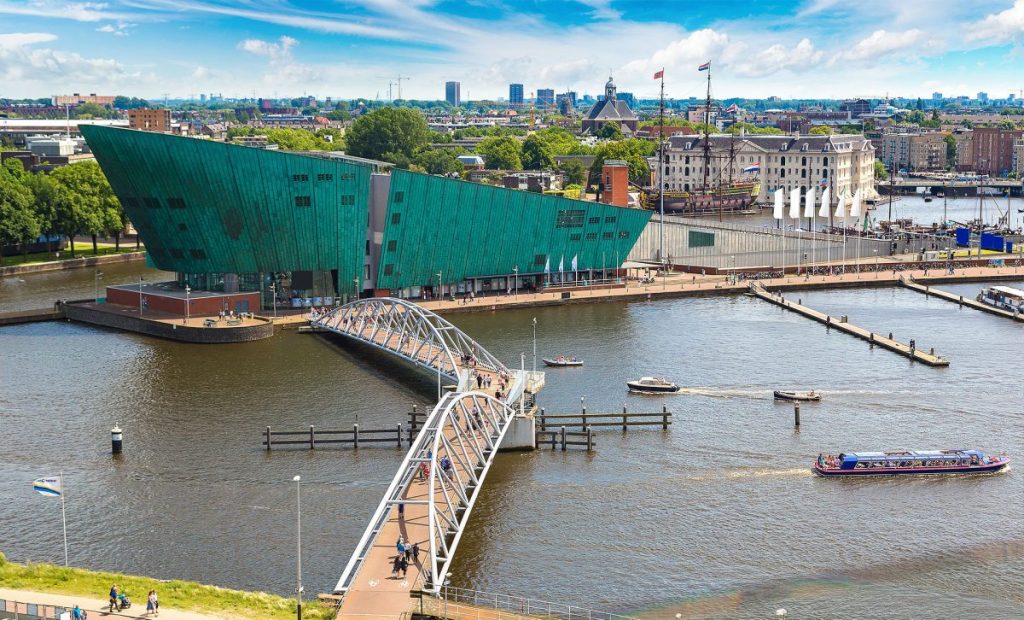 The Nemo Science Museum, situated in the heart of Amsterdam, opened its doors in 1997, captivating visitors with its innovative approach to science education. The museum's building, masterfully designed by renowned architect Renzo Piano, has become a beloved attraction, particularly among children.
For the Science Museum, bureau SLA undertook the design of a distinctive facade crafted from residual materials sourced from the automotive industry. The facade showcases two layers of contour plates, which are remnants from the automotive manufacturing process. These cut shapes, originally intended for use in new cars, leave behind 6 mm thick steel plates adorned with graphic patterns. By mounting the plates behind one another, the facade creates a delightful interplay of lines and patterns. Due to the unpredictable nature of the patterns, the positioning of the contour plates was determined on-site during the construction process.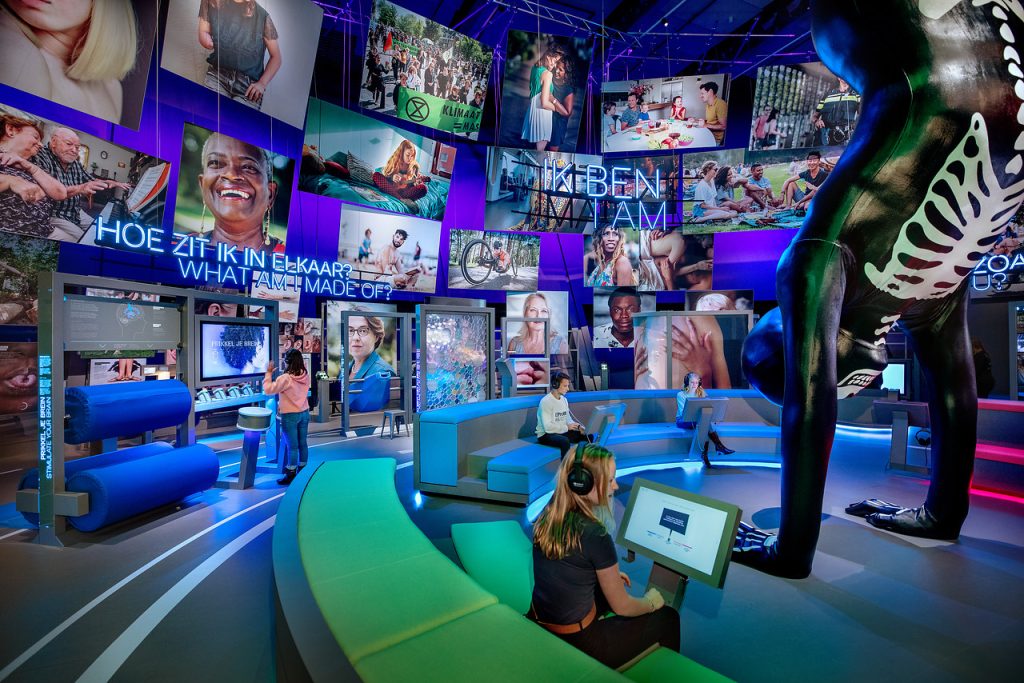 Inside the Nemo Science Museum, visitors are immersed in a wealth of experiments and exhibitions, fostering hands-on exploration and learning. Additionally, the museum offers an open-air exhibition called Energetica, allowing visitors to engage with interactive displays related to energy. The museum boasts a spacious terrace and a rooftop restaurant, providing breathtaking views of Amsterdam's charming cityscape.
Nemo Science Museum continues to captivate and inspire visitors of all ages, offering a dynamic and engaging environment where science, exploration, and fun converge.
6. Museum of Tomorrow (Rio de Janeiro, Brazil)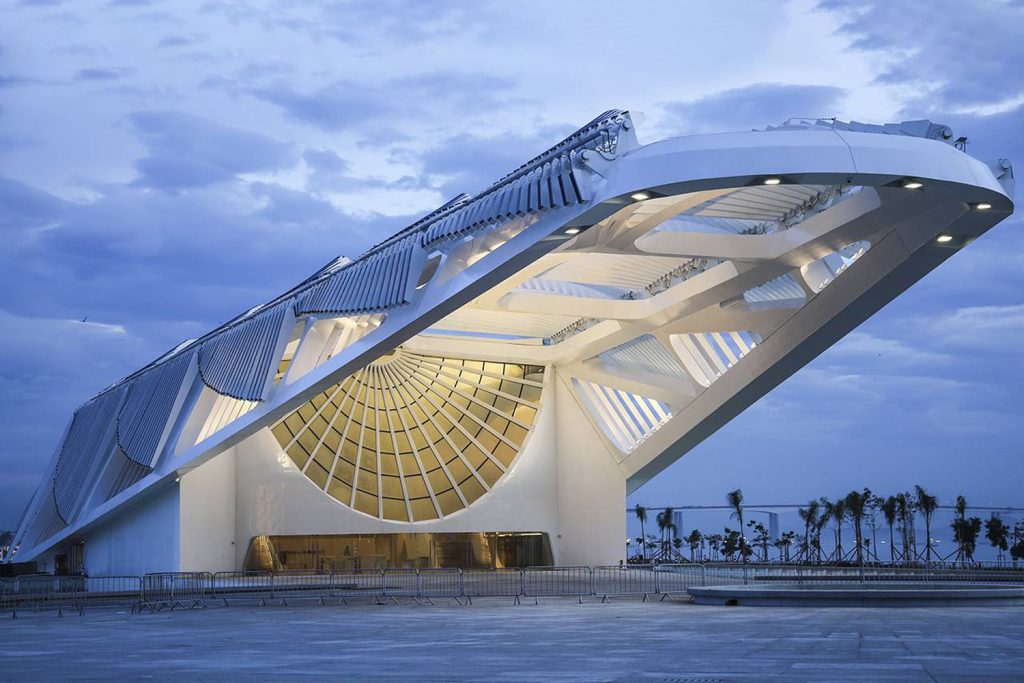 The Museum of Tomorrow (Portuguese: Museu do Amanhã) emerges as a captivating science museum nestled in the vibrant city of Rio de Janeiro, Brazil. Santiago Calatrava, a visionary Spanish neo-futuristic architect, meticulously designed this architectural marvel, which gracefully stands adjacent to the waterfront at Pier Maua. On 17th December 2015, amidst the presence of President Dilma Rousseff, the museum unveiled its grandeur to the world.
A fundamental objective in constructing this museum was to enrich Rio de Janeiro's cultural fabric and bolster its international identity. While the city, with its iconic Christ the Redeemer statue and picturesque beaches, has long been renowned for its natural splendor and festive events like carnival, there arose a desire to fortify its cultural paradiplomacy. Cities such as London and Paris have gained prominence through their esteemed cultural collections, and the Museum of Tomorrow emerged as an iconic symbol of the port area's revitalization.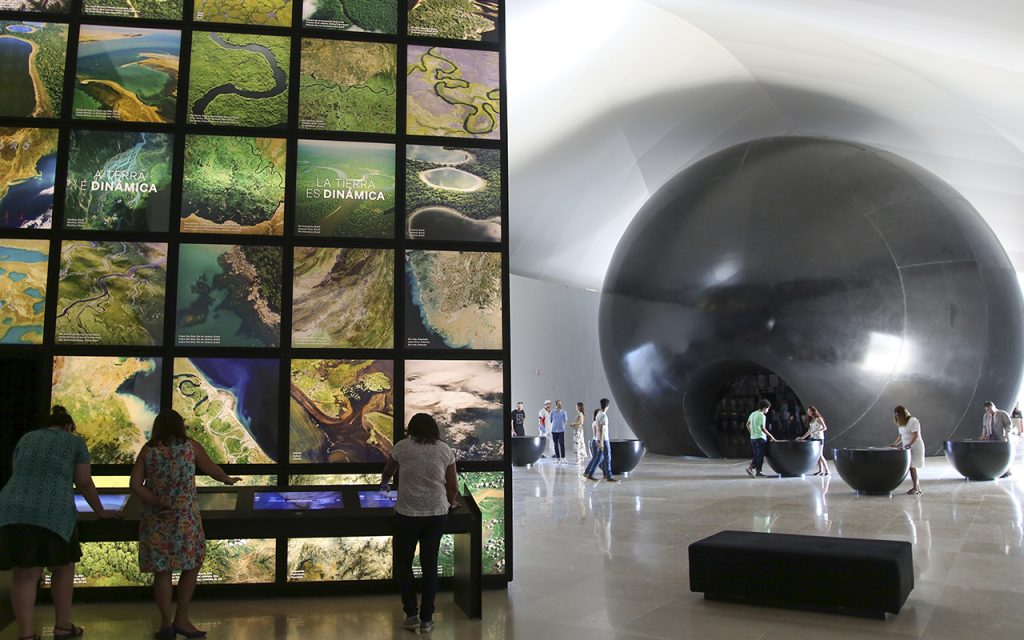 Within its walls, visitors embark on a thought-provoking journey, navigating through five distinct realms: Cosmos, Earth, Anthropocene, Tomorrow, and Us. Through a myriad of engaging experiments and immersive experiences, this intricate yet captivating museum seamlessly weaves together science and an innovative design ethos, centering around the themes of sustainable cities and an ecological world. The Museum of Tomorrow beckons visitors to ponder the profound questions of our time and explores the potential paths we may traverse as we shape the future.