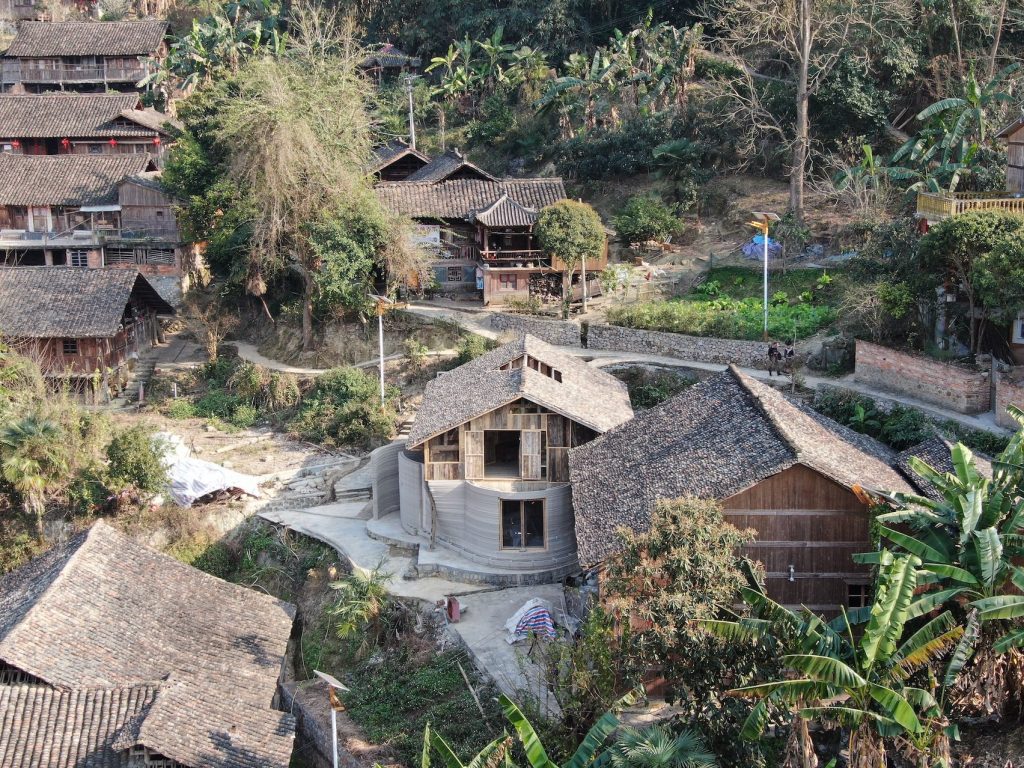 Professors John Lin and Lidia Ratoi from the University of Hong Kong exhibit their 3D-printed traditional homes as inventive concept that embodies the fusion of conventional and cutting-edge construction techniques and meets the changing demands of a rapidly expanding way of life. The model showcases the potential of today's technology to revolutionize the construction industry, allowing us to have a more efficient, cost-effective, and sustainable approach to the way we build our homes.
The initiative, which is situated in Nanlong Village in Guizhou Province, China, intends to recycle and revitalize traditional homes in response to the urbanization of rural areas. Professors John Lin and Lidia Ratoi set out on a transformative journey as part of a government initiative to rebuild old wooden homes in Nanlong Village. The first step in the procedure involved scanning the old house, carefully recording its construction, and then tearing it down. The traditional homes were enlarged and redesigned with the use of 3D-printed walls, maintaining their historic character while introducing modern practicality.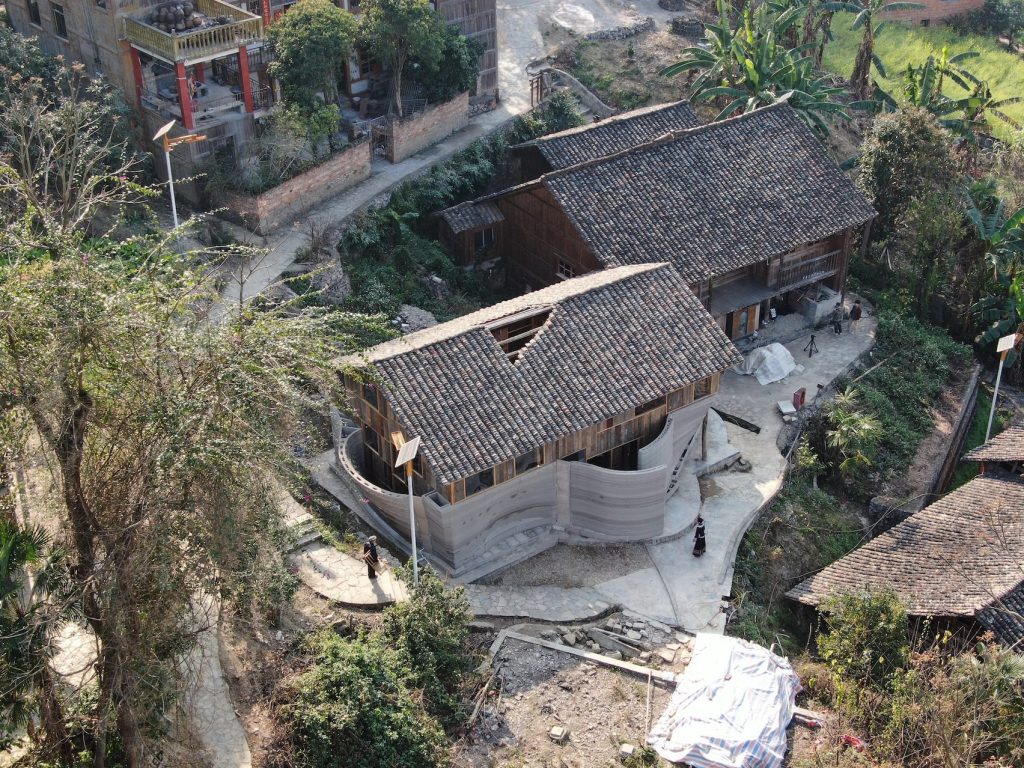 Lin and Sony Devabhaktuni's investigation into creative restorations of local Chinese homes in rural areas inspired the design idea. Instead of simply preserving cultural history, their perspective sees old houses as continually flexible design structures that are capable of adjusting to changing lifestyles. Due to a lack of adaptable rooms in traditional wooden houses, rural China is seeing a change in lifestyle, which has resulted in abandonment. The idea presents a participatory framework that seamlessly combines robotic on-site printing with traditional wooden craftsmanship by merging 3D-printed structures with timber framing. This framework creates a strong symbiosis between modern technology and traditional methods for a unique creative result. This distinctive fusion of modern and ancient methods reimagines the idea of a traditional wooden house, celebrating modernity while honoring regional cultural customs.
The original house could be expanded simply by using 3D-printed walls, adding new living spaces that addressed the rigidity of conventional rural Chinese residences. A kitchen, bathrooms, and an entrance patio were created by adding partition walls in a thoughtful manner, improving the space's overall utility and adaptability. By printing walls onsite, the house was able to be expanded quickly and easily without disturbing the original structure, creating a much more versatile and liveable space. This repurposing shows how cutting-edge design and technology can breathe new life into traditional architecture to suit contemporary needs.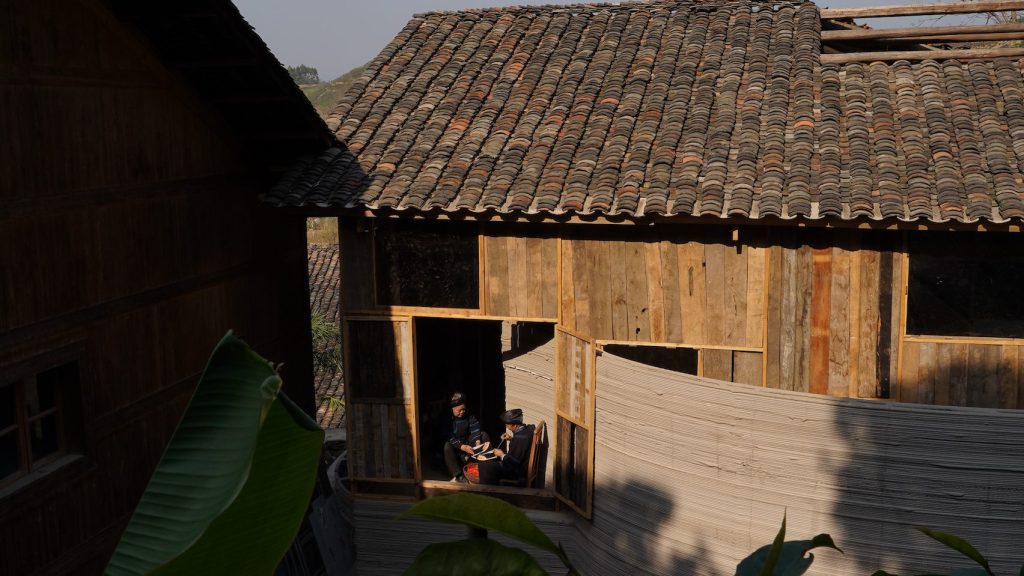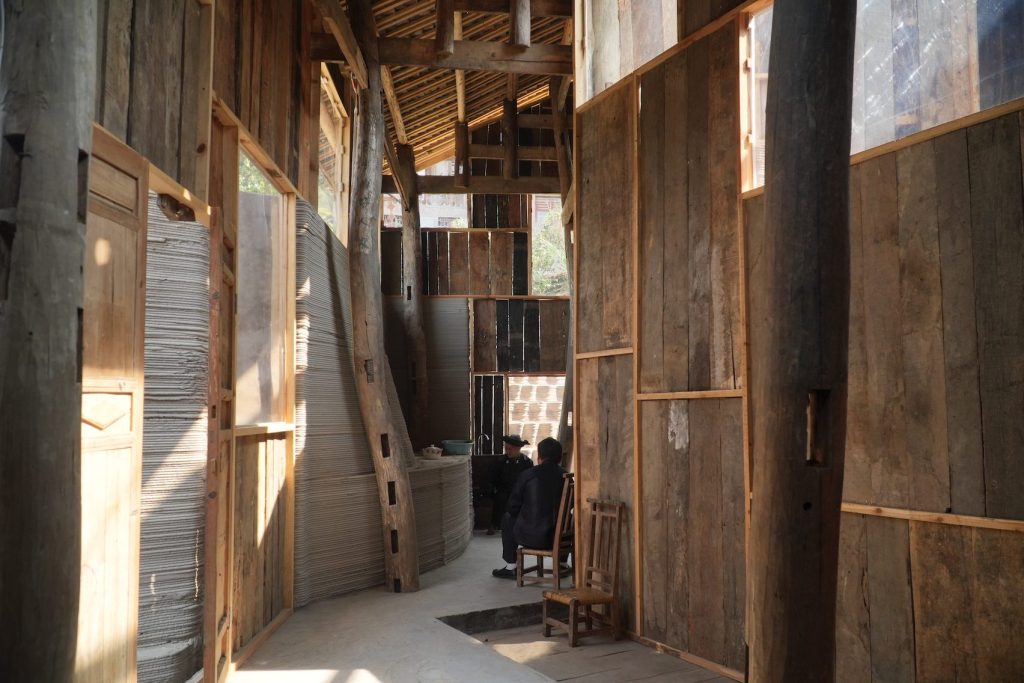 The professors stated, "The project questions how technology can act as a social potentiator and turn into a way to strengthen local and cultural building practices." This project highlights both the social as well as cultural implications of Lin and Ratoi's endeavors. They promote a conversation between traditional and contemporary by using technology, like 3D-printed walls, to reinforce regional building practices. Their methodology views the presently constructed environment as a "new nature," requiring modification to ensure sustainability in the social, technological, and cultural spheres. This effort raises important questions about how technology may support and improve conventional practices.
Their research sought to offer a new viewpoint on these ancient houses and was awarded the RIBA President's Medal for Research. Instead of simply preserving cultural history, they saw it as ongoing, flexible design adjustments that could adapt to changing lifestyles. In doing so, they presented a fresh view of the evolution of traditional dwellings, recognizing them as a blueprint for modern living. As 3D printed communities and modular construction techniques are becoming increasingly popular around the world, this groundbreaking strategy offers a glimpse of sustainable, adaptable, and culturally diverse housing options in the future.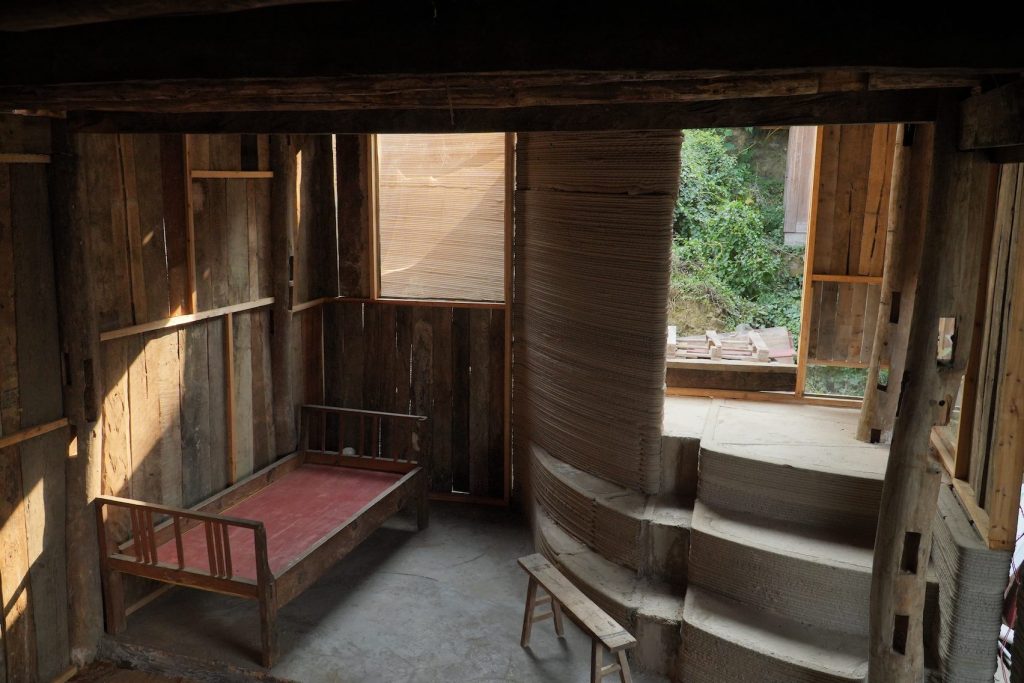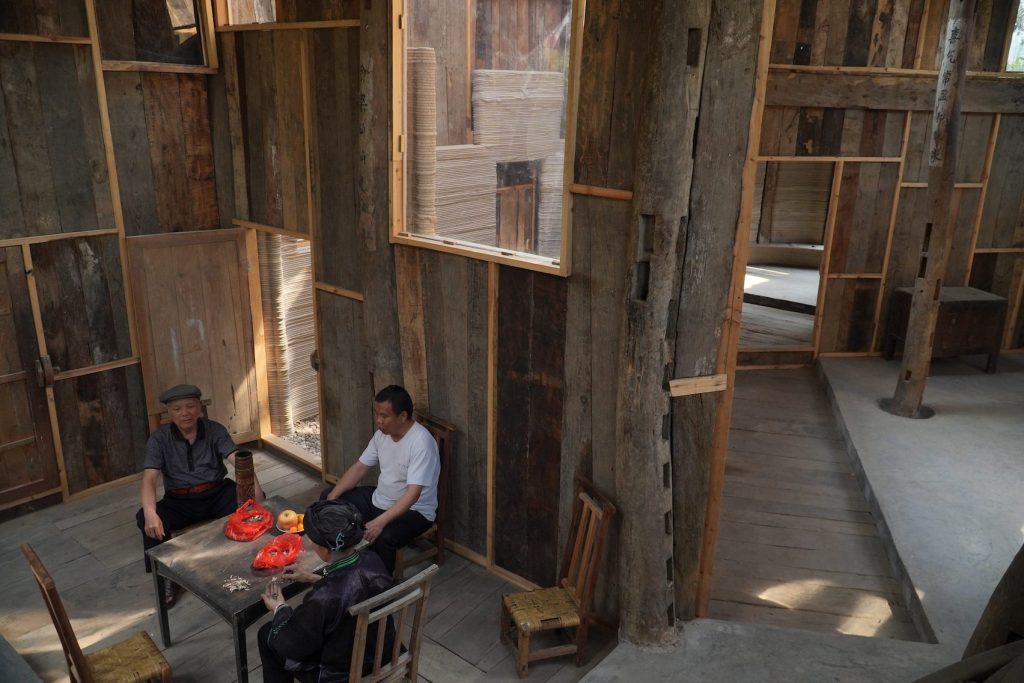 Project Info
Project title: Traditional House of the Future
Design: Lidia Ratoi and John Lin, The University of Hong Kong on-site 3-D Printing: Professor Xu Weiguo, Tsinghua University
Woodworking: Liu Anhai with local carpenters
Project leader: Yi Sun
Project team: Bo Yee Lau, Chau Ka Yee, Priscilla Chi Kar Yee, Osten Chan Chun Ngok, Wang Mengyan, Jenny Hsiao and Year 2 students HKU
On-site team: Sun Chengwei, Zhao Xiayu, Hu Hanyang
Completion: January 2023
Documentation: Deng Rui Rui, Motong Yang, Liu Chang