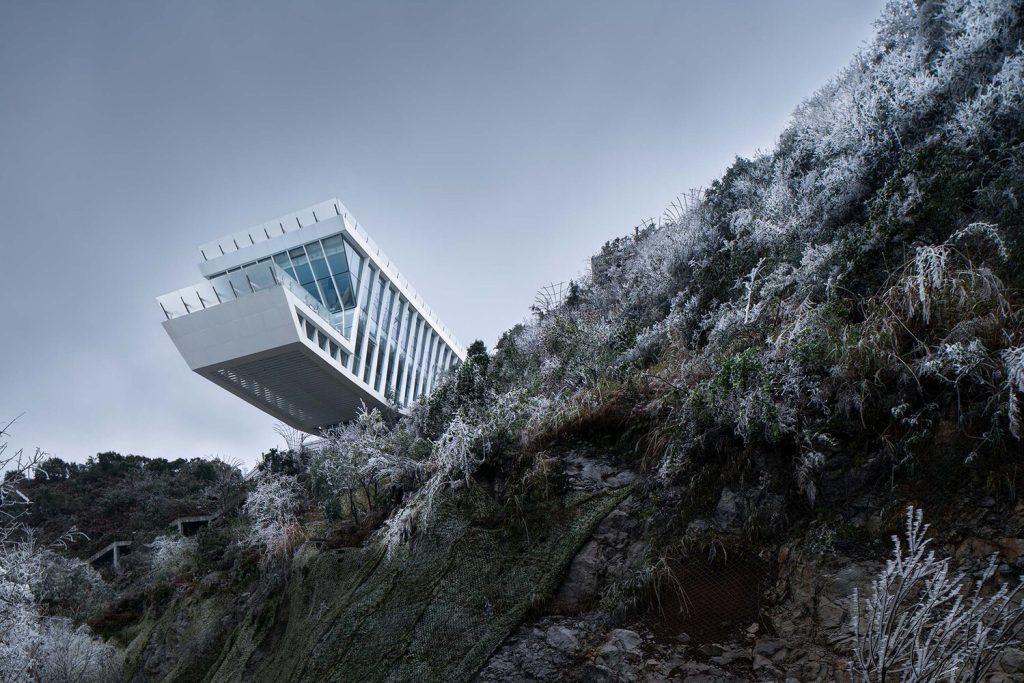 Sky boat was designed by Chinese practice ZHY Design Studio in 2022 and is located in Guangxi, the most extensively dispersed karst terrain, with Guizhou and Chongqing also possessing karst landforms. KARST is the term used to describe the geological process whereby water dissolves soluble rocks mostly chemically, with some mechanical activities including water erosion, subsurface erosion, and collapse. Erosion creates geographical features like sinkholes and karst caves.
The Yunhaitianzhou project is intended to allow participants to visit such enormous natural wonders as the Grand Canyon in Arizona, Colorado, and Shanxi Hanging Temple in China. The soaring sensation of the sinkholes, which require enormous support at the rear to balance the front weight, can only be felt by tourists who approach or exceed the cliff wall.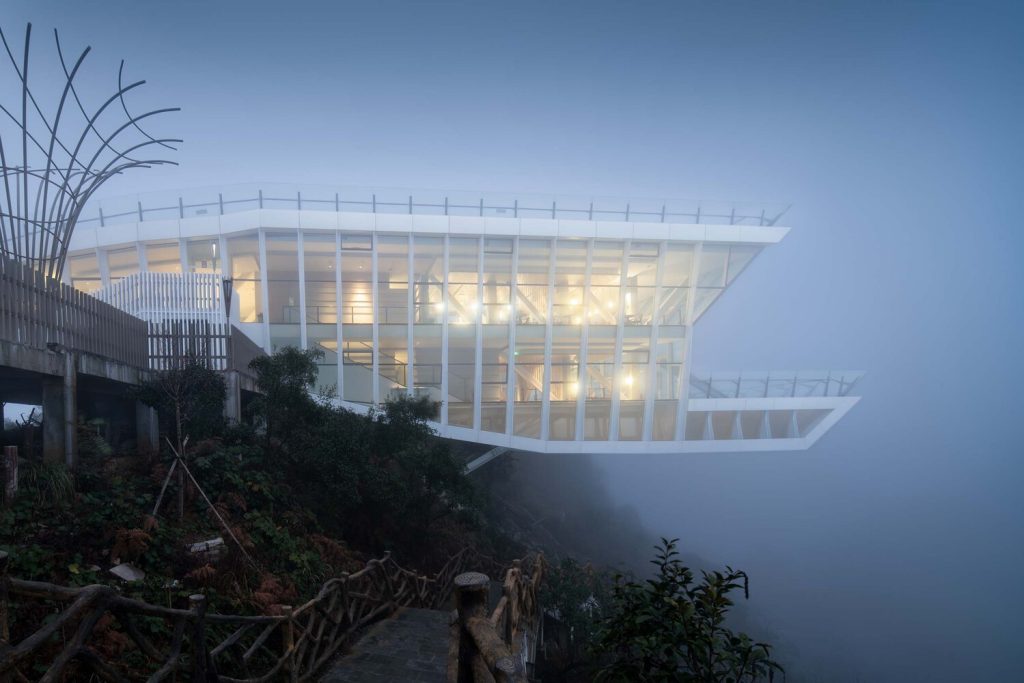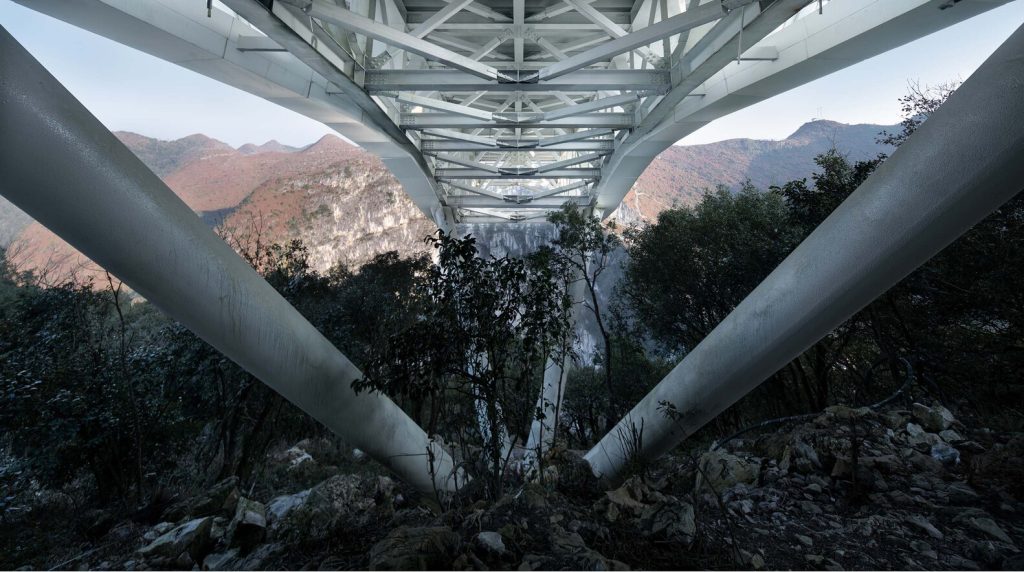 Go beyond this point and people will be able to see the cliff face and experience the 613-meter sinkholes. As a result, 34 meters was selected as the overhang's design index. The viewing platform and coffee shop inside Yunhaitianzhou are defined by two meandering curves. The V-shaped support restricts the building's overall landing point to a narrow range. While the opposite direction of the sinkholes offers impressive views of overlapping mountains, the transparent glass at the front of the platform gives the impression of a heartbeat.
People's moods are altered as a result of the contrast between the two experiences. The 34-meter cantilever size was chosen by the designer in order to satisfy the demands of people's psychological stability. The building's bearing is made to lean inward, and the main source of instability is a 400-meter-long fissure near the top of the ridge. The section with the greatest deformation moves back to the neck according to the structural design principle and building structure integration, while the distortion at the cantilever's front end decreases.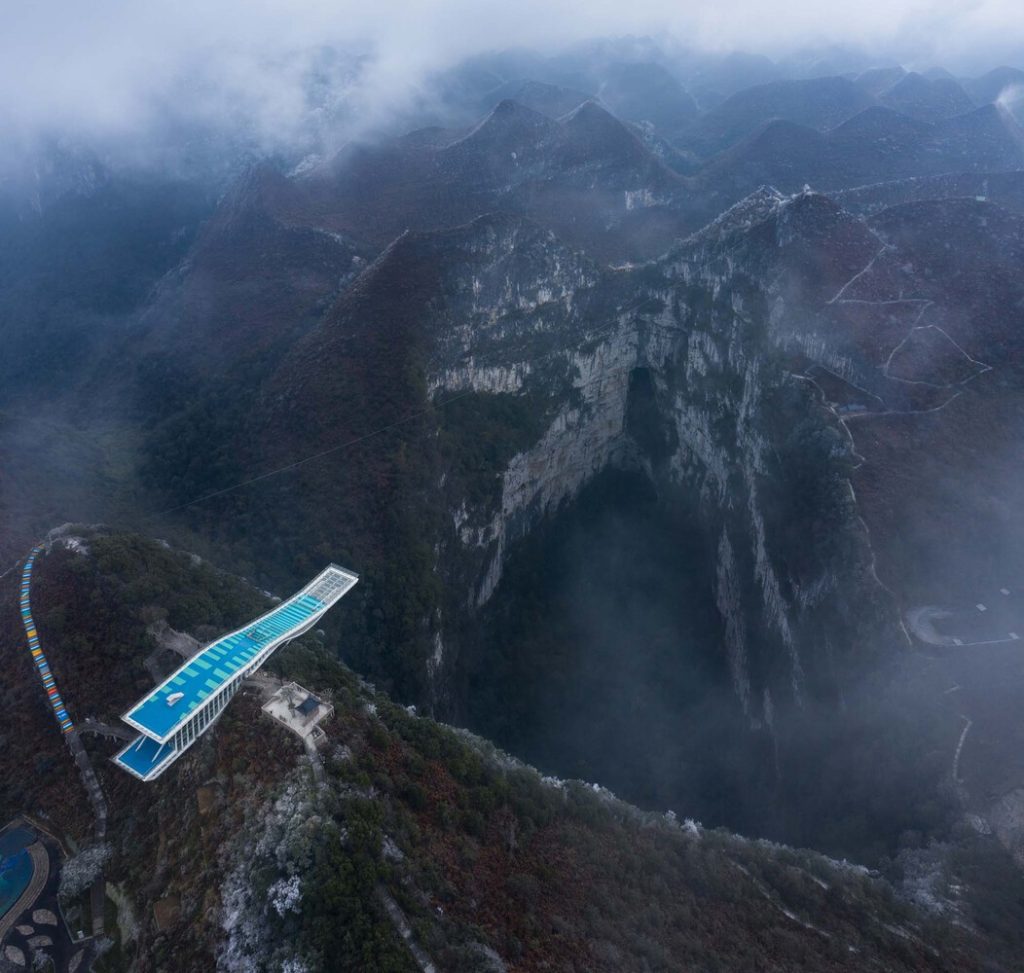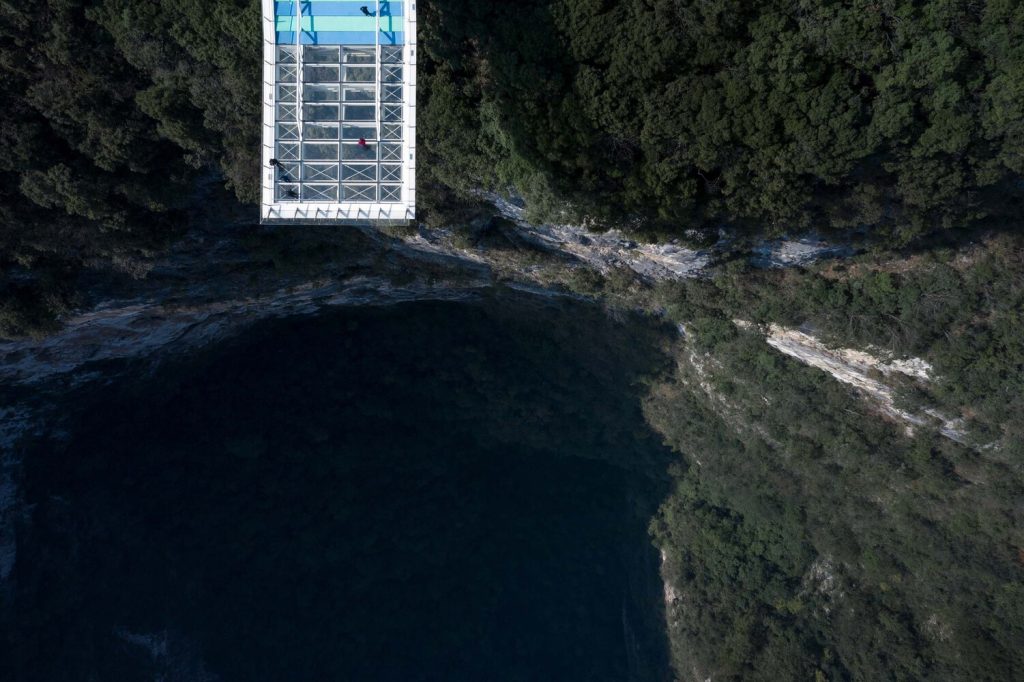 The front railings are included in the space steel truss structure, which serves as the main framework for the viewing platform, allowing for the thinnest feasible front cantilever. The front cantilever's prestressed arch structure extends column length and deflection under static and live loads, preventing the glass from buckling. The building is finished when three tower cranes carry pre-assembled parts in a relay to the summit of the mountain.
Technology is applied to deal with the internal conflict between the design concept's fitness and the design target technology, which will inevitably result in the best design solution. The Yunhaitianzhou building, which has a 34-meter overhang between valleys and is like a little boat among the mountains, is a daring attempt to address the delicate geological conditions.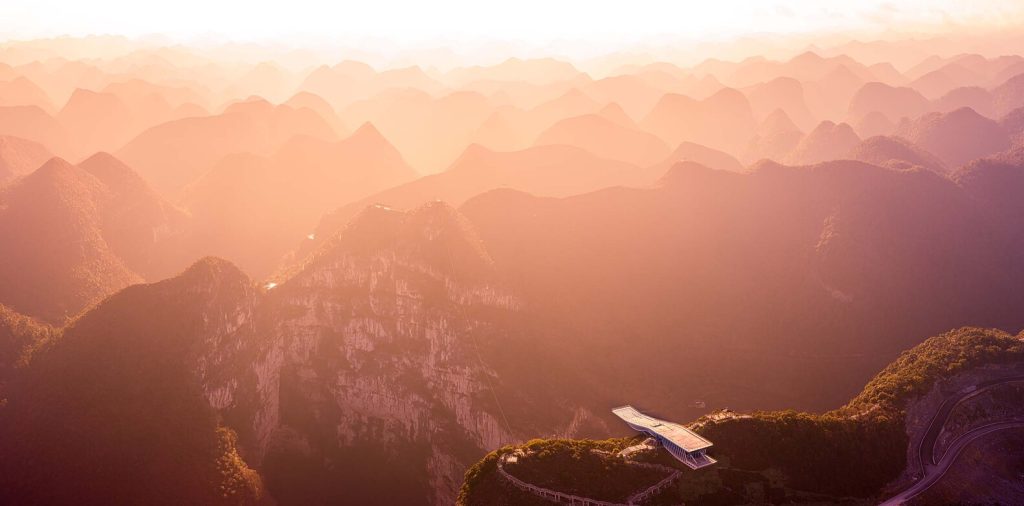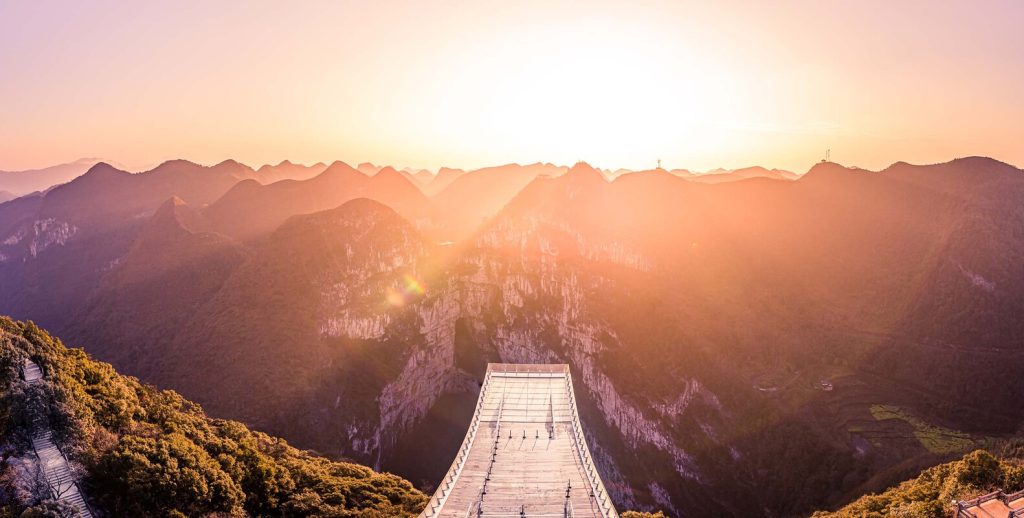 Project Info:
Architects: ZHY design studio
Area: 800 sqm
Year: 2022
Photographs: Bowen Hou, Guangxi Leye Dashiwei Tourism Development Co., LTD
Lead Architect: Huaying Zhong
Design Team: Qing Hong, Mengwei Xu, Qinglai Dai
Structural Design: Xin Yuan, Hongzhang Liu, Lei Fan
Construction Drawing Design: Li Li, Junli He
Client: Guangxi Leye Dashiwei Tourism Development Co., LTD
City: Baise
Country: China