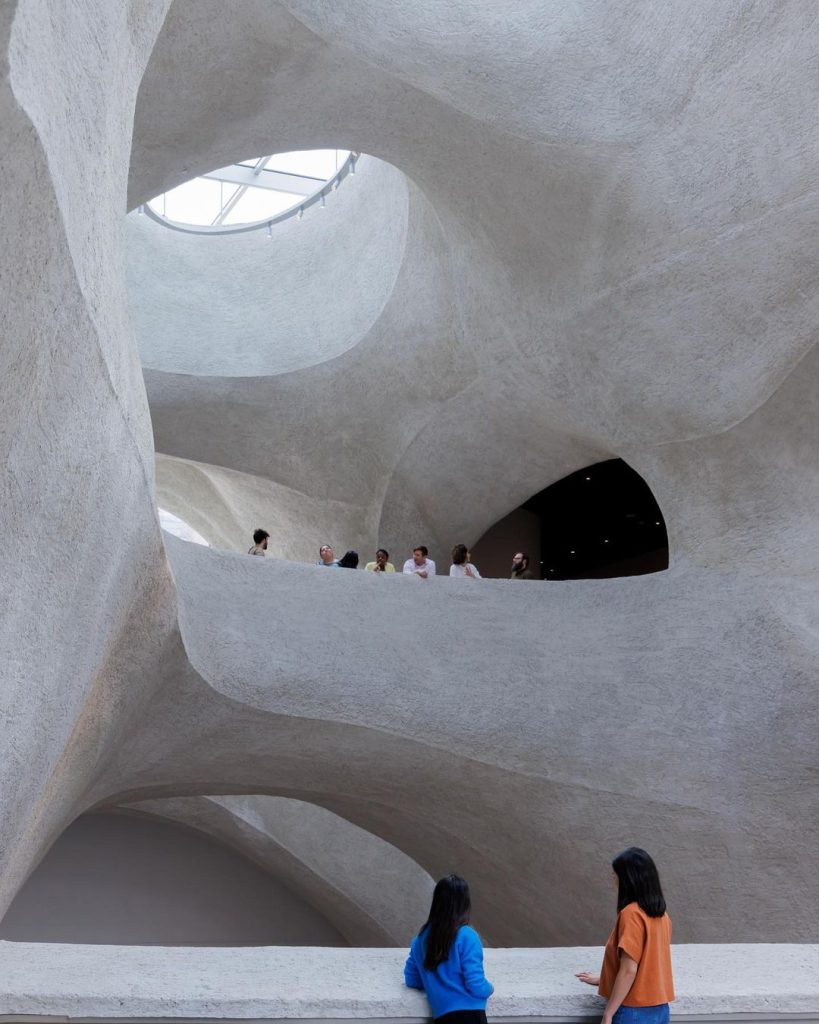 Richard Gilder Center for Science, Education, and Innovation will open to the public on May 4th. "The American Museum of Natural History is one of New York's greatest treasures, making science and technology accessible to learners of all ages," New York Governor Kathy Hochul said.
The Gilder Center's massive, almost Gaudi-like design elicits amazement. Studio Gang architects investigated caves to inspire their design, then used shotcrete to create their own continuous cave inside the museum. "Stepping inside the large daylit atrium, you are offered glimpses of the different exhibits on multiple levels. You can let your curiosity lead you," Gang said.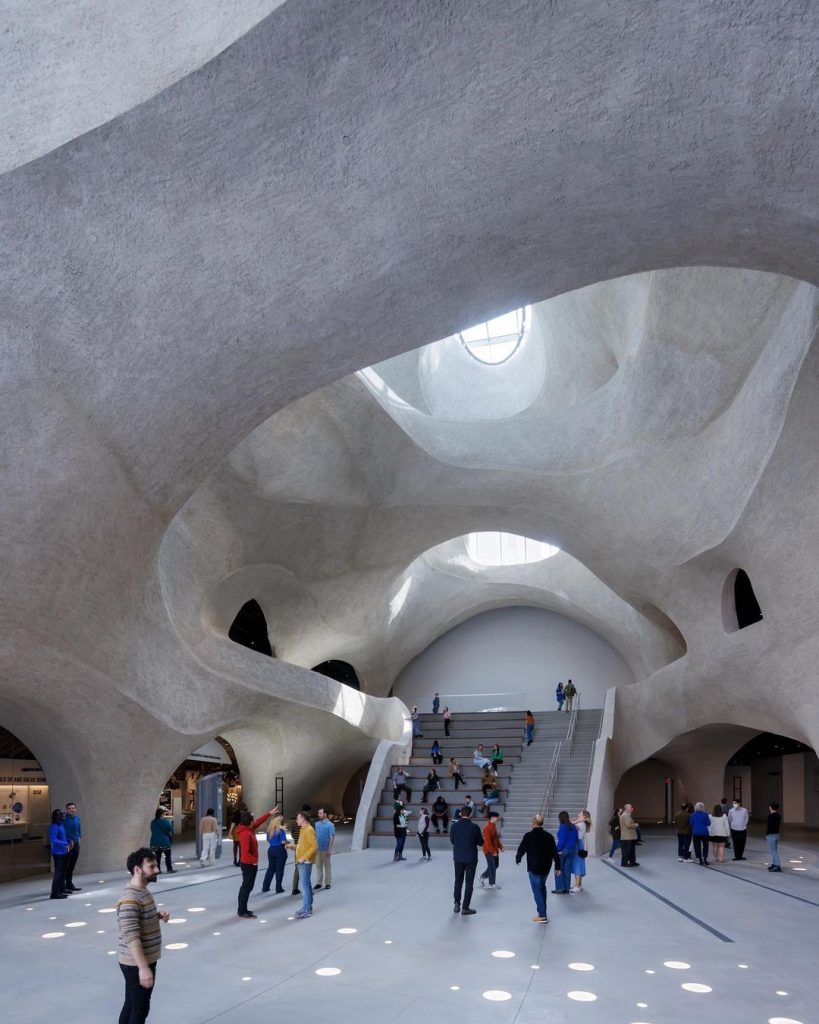 Griffin Atrium, the central atrium of the Gilder Center, was designed by Studio Gang. A library and exhibition rooms will be added to the American Museum of Natural History as part of the extension. The auditorium is being built using a process in which concrete is sprayed onto rebar, giving it a cave-like view.
According to Jeanne Gang, "We uncovered a way to vastly improve visitor circulation and museum functionality while tapping into the desire for exploration and discovery that is so emblematic of science and also such a big part of being human. Upon entering the space, natural daylight from above and sight lines to various activities inside invite movement through the Central Exhibition Hall on a journey toward deeper understanding. The architectural design grew out of the museum's mission."
The project was announced in 2019, and the museum plans to open on May 2023.