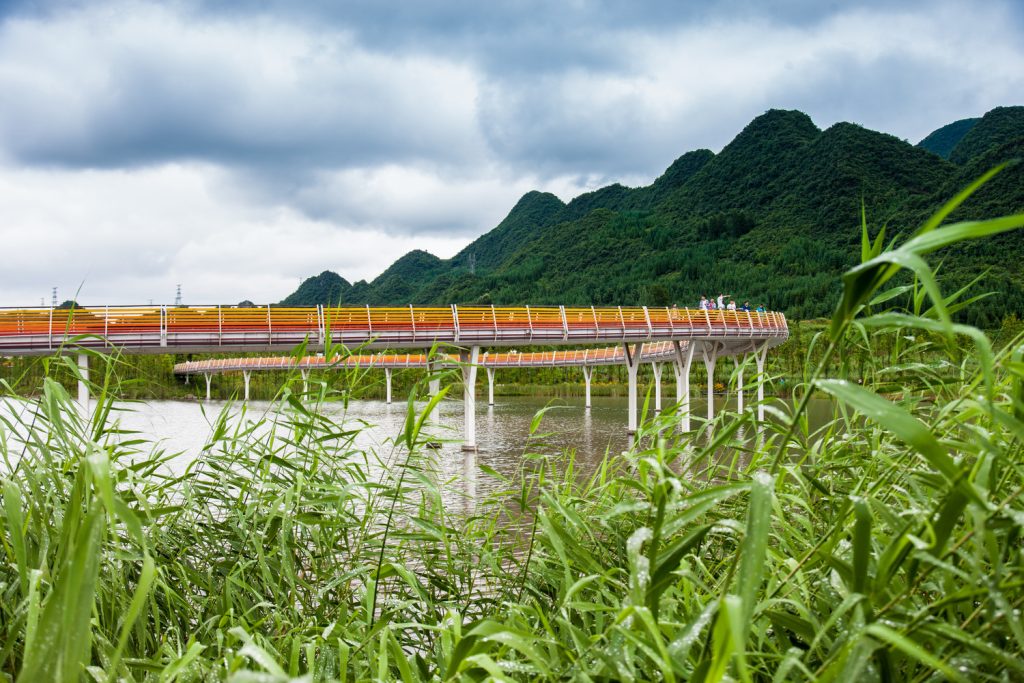 Turenscape designed the Liupanshui Minghu Wetland Park project, which is located in Liupanshui City in the western part of Guizhou Province, on the Yungui Plateau beside the Shuicheng River. The scope of the mission comprises the ecological restoration of the river, the upgrading of the urban open space system, as well as improvement of the value of urban waterfront land.
Historically, the city was surrounded by water and was known as Shuicheng (Water City) or Lotus Leave City. During the rainy season, the river rose and enveloped the city, giving it the appearance of a floating lotus leaf. Shuicheng River had organically meandered over the city since the agrarian times.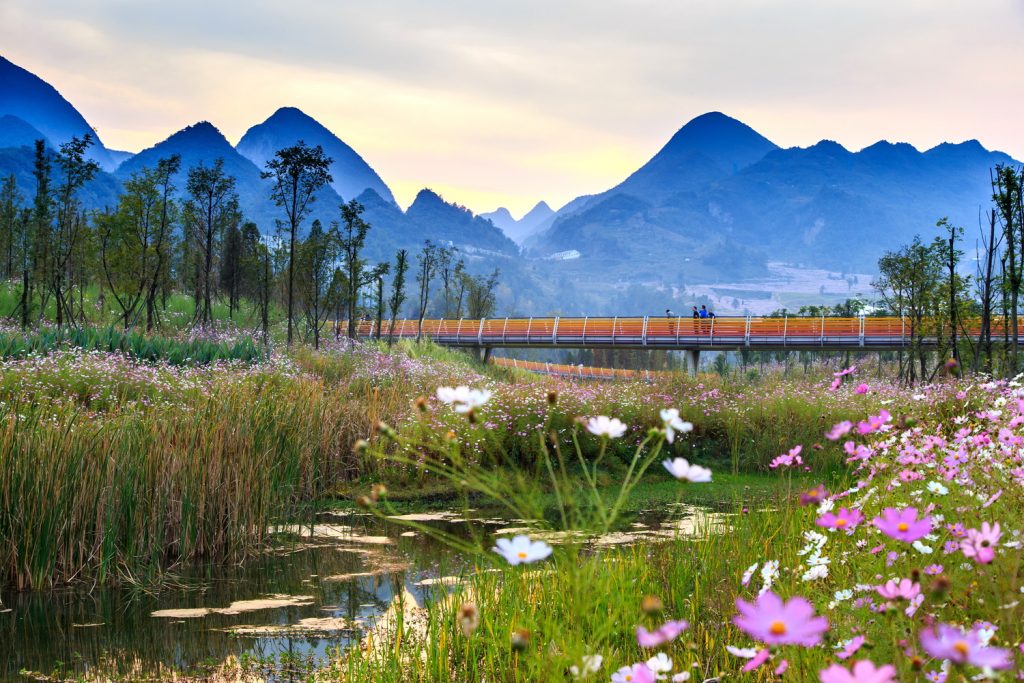 The Liupanshui Municipal Government commissioned Turenscape in 2009 to work on the planning and design of ecological security patterns and ecological infrastructure, as well as the ecological restoration and landscape renovation of the Shuicheng River. The designers were able to renew and upgrade the Mother River's ecological, recreational, and social value by employing landscape concepts at both macro and micro scales.
Turenscape focuses on both the Shuicheng River drainage basin and the metropolis at the macro scale. To begin, existing streams, fishponds, and low-lying land are all integrated into the river's flood control and biological purification system, establishing a series of purification wetlands of varying sizes. This method not only assists with urban flood control but also with river water recharge. Second, the channelized river's concrete embankment was removed.

Finally, the proposal integrates waterfront development and river restoration. Ecological infrastructure accelerates Liupanshui City's urban regeneration, dramatically increasing land value and enhancing urban vitality.
At the micro-scale, the design strategy concentrated on each unique portion of the river in accordance with the master plan's overall purpose. The first phase of this project encompasses 31.2 hectares and includes ecological rehabilitation of the channelized river as well as the establishment of Minghu Wetland Park. The designers realized the biological restoration by making use of the 15 to the 20-meter-wide greenway and the elevation difference along the river, producing a terraced riverfront landscape.
The designer of the wetland park used the topographical features on-site as well as the existing fishponds system to create a terraced wetland system for water purification, specifically collecting, managing, and purifying the streams that flow down the mountainous terrain.
Furthermore, a pedestrian bridge entitled "Steel Rainbow" was built across the wetland as a landmark to commemorate the city's long history as a major industrial hub for coal and steel manufacturing in southwest China. Finally, the design promotes the beauty of weeds as well as a low-carbon landscape.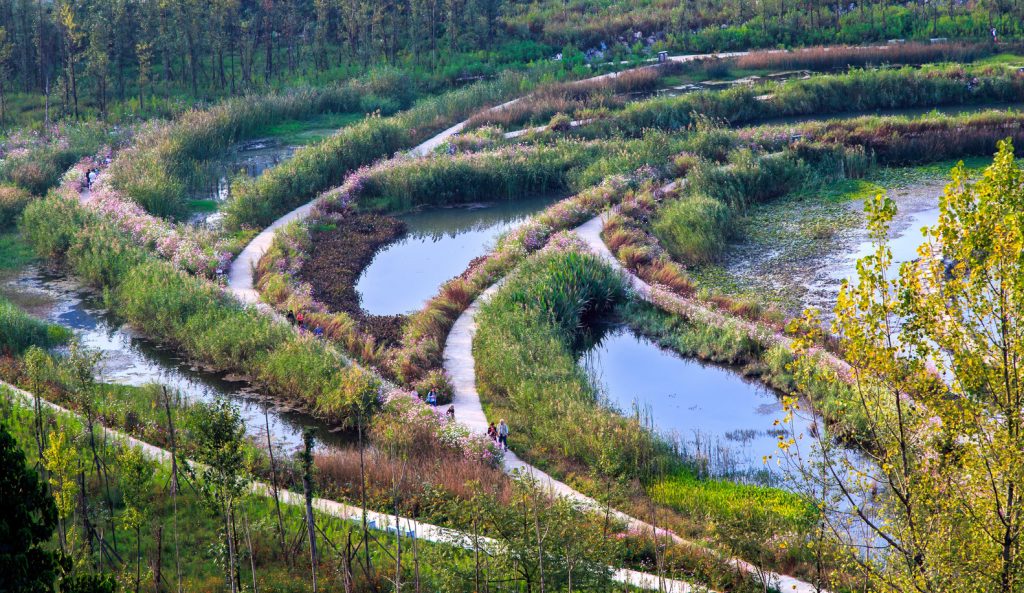 Project Info
Location: China Liupanshui City, Guizhou Province
Project Classify: Bridges & Installation Art
Project Scale: Concept design—90ha, Construction Design—31.2ha
Client: Liupanshui Municipality