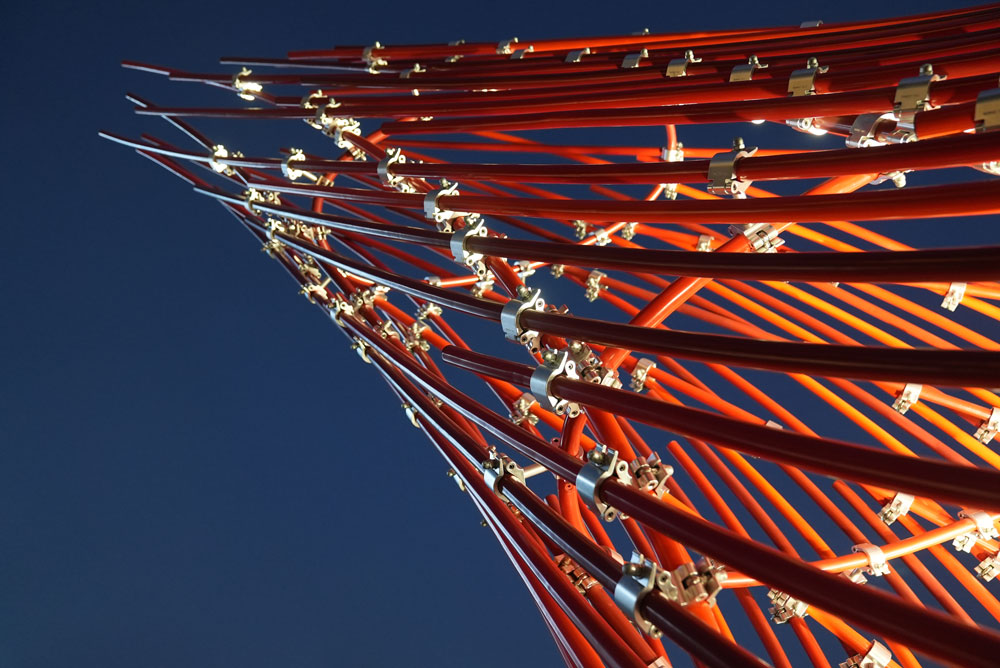 Today signals the beginning of a radical change in how we see and experience reality. Portable and wearable electronic devices equipped with Augmented Reality (AR) features are directly extending human perception in extraordinary ways.
Mixed reality technology is enabling profound shifts in how we communicate and interact with one another and how we experience our environments. Organized by the Hong Kong Museum of Art (HKMoA), the "Redefining Reality" exhibition displays as the centerpiece of the outdoor installation "Resonance-In-Sight".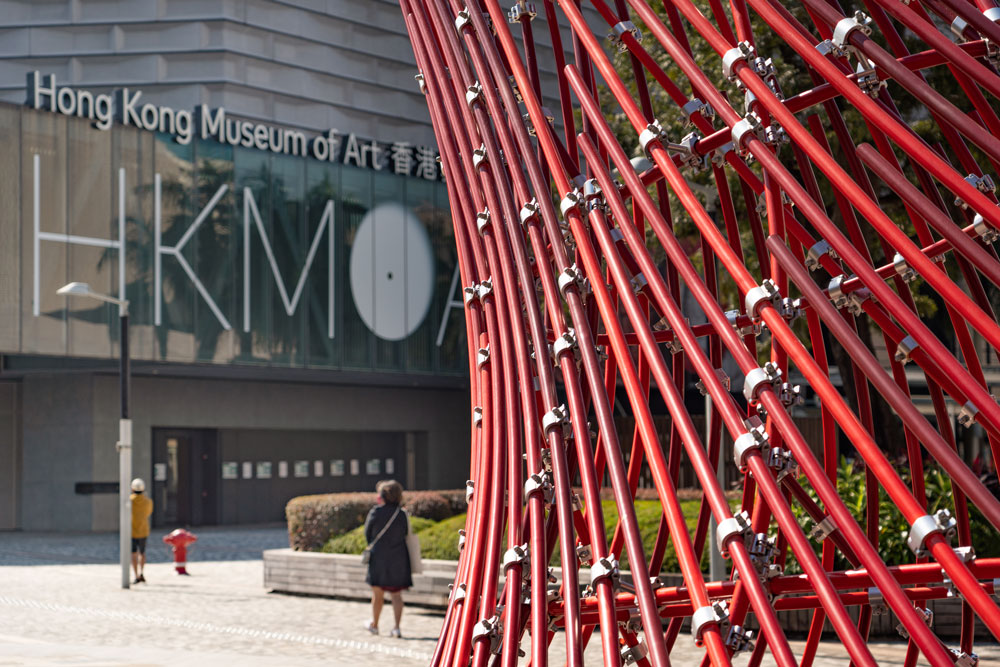 This artwork consists of a physical component, a dramatic pair of elegantly curved, brightly colored steel structures, placed several meters apart to create a tangible tension between them, and a virtual element, a mixed reality overlay made possible through holographic superimposition.
This new reality is carefully designed and curated to echo the museum's collection, changes over time, and is accessed through visitors' own hand-held electronic devices. Through a tailor-made AR application, visitors can connect with a special selection from HKMoA's four core collections, presented virtually in a playfully, interactive animated form, connecting the two sculptures and the museum.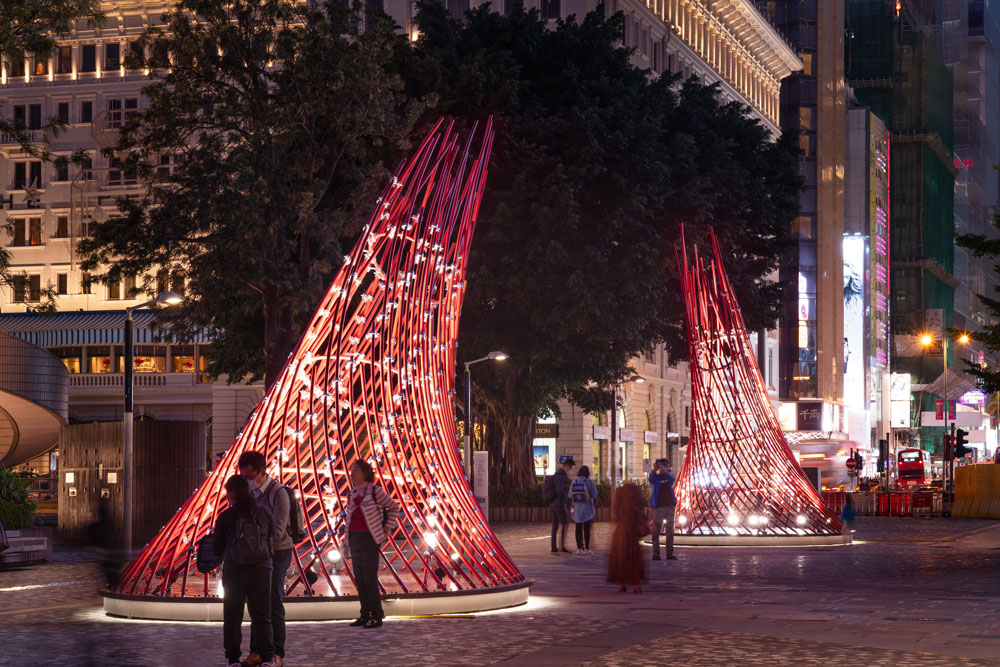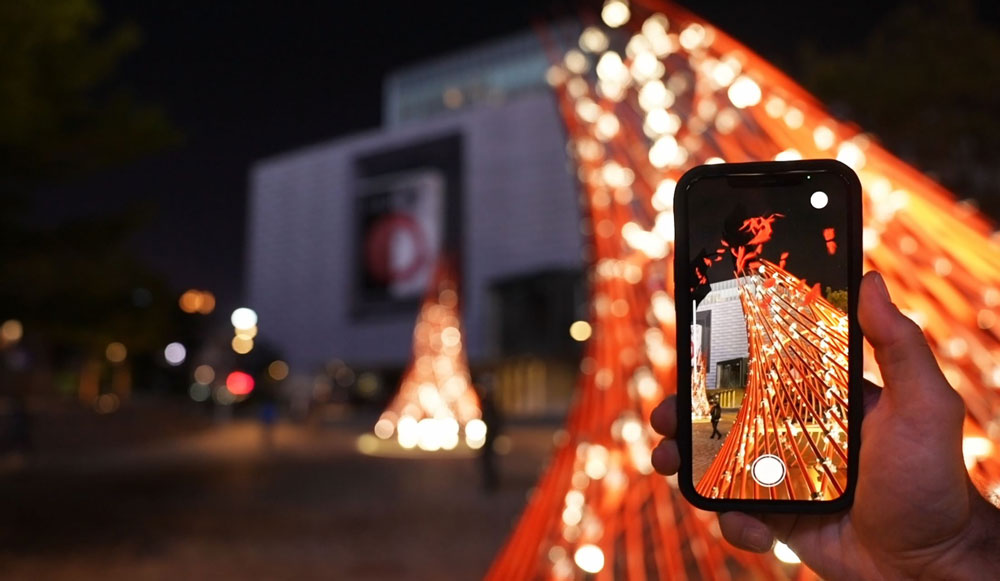 Bespoke Instagram filters additionally allow visitors to directly interact with the museum's art pieces and immerse themselves further into exhibits. The resonance between all these elements defines the full artwork experience, inviting visitors to the museum to continue exploring its unique magnificent collections.
The Laboratory for Explorative Architecture & Design Ltd. (LEAD) is an international, multiple award-winning architectural design and research practice that provides highly innovative and bespoke design solutions for projects of a wide range of scale and programs. From Art Installation and Interior Design to Architecture and Urban Interventions, each project is given unique value through a combination of craftsmanship, materiality, and the latest design and construction technologies.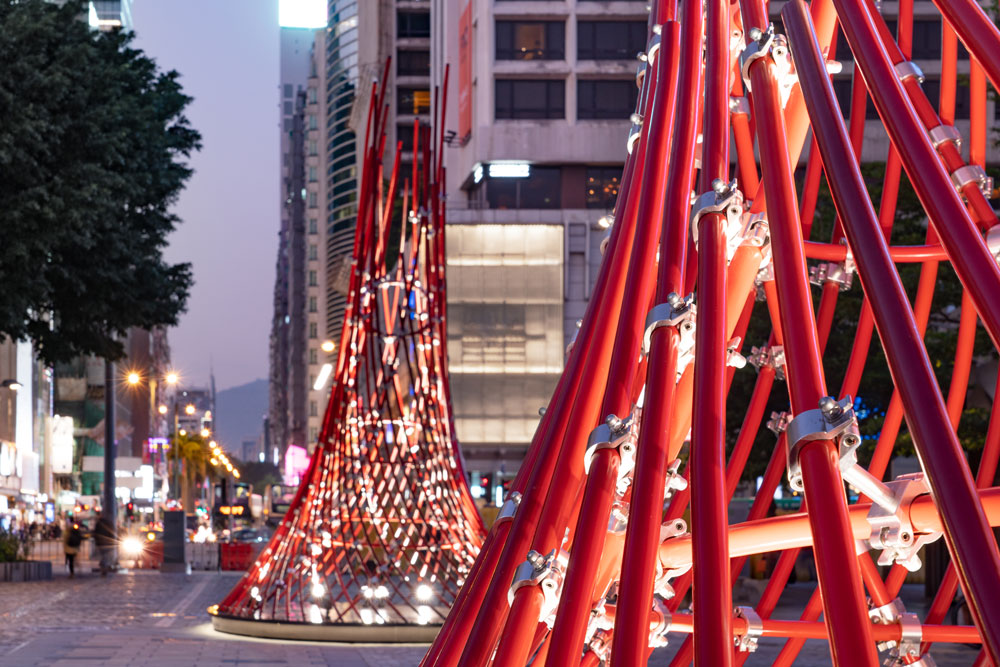 Project Info
Artwork: Resonance-In-Sight
Exhibition: Redefining Reality
Location: Art Square at Salisbury Garden
Exhibition Period: 12.2021 – 11.2022
Institute: Hong Kong Museum of Art
Artist: Kristof Crolla + Garvin Goepel
Project Design: Laboratory for Explorative Architecture & Design Ltd. (LEAD)
Design Team: Kristof Crolla and Julien Klisz (LEAD), Garvin Goepel
Graphic & Augmented Reality Design: Daniel Lam & Ester Wong
Augmented Reality Experience Design: Joy Aether Ltd.
Structural Engineering: Buro Happold International (Hong Kong) Ltd.
Manufacturing & Installation: Program Contractors Ltd. (PCL)
Photography: Kris Provoost