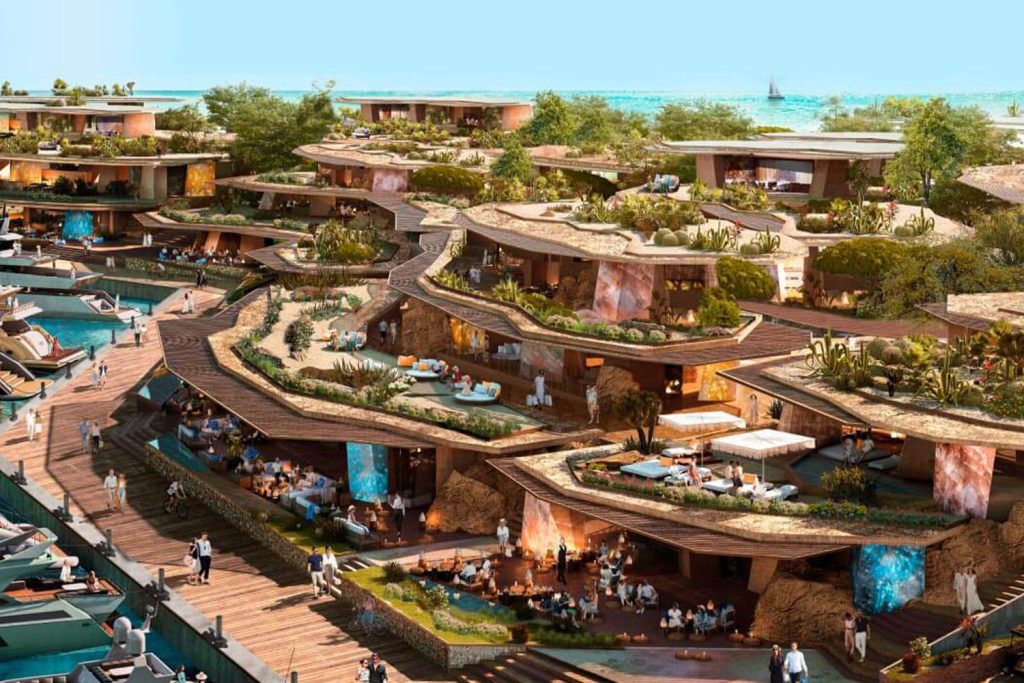 Marriott International, Inc. stated on March 8, 2023, that it has struck an agreement with NEOM to open three properties on its luxury island destination Sindalah.
"NEOM is one of the most highly-anticipated developments in the world and we look forward to working with its team to develop these three exciting properties," Jerome Briet, Chief Development Officer, Europe, Middle East & Africa, Marriott International said in a statement. "The Luxury Collection and Autograph Collection Hotels properties will express their own unique personality inspired by the exceptional natural landscapes of NEOM. We continue to see growth opportunities for our brand portfolio within the destination and Saudi Arabia overall."
According to NEOM, the Luxury Collection is set to open two resorts in the much-anticipated island location, each of which will provide transforming experiences and place-rooted authenticity. A beach resort set to open in 2024 will feature 70 premium rooms and suites, as well as one-, two-, three-, and four-bedroom villas with private pools. The second project, scheduled to open in 2024, will be an all-suite complex with 115 one-, two-, and three-bedroom luxury suites located in the center of Sindalah's retail and harbor district.
"Marriott International offers one of the most compelling portfolios in the entire industry and enjoys a stellar reputation in the region. We are thrilled by the prospect of working together and look forward to building a hospitality experience that captures the spirit of Sindalah's year-long appeal while creating unforgettable memories for our guests," added Chris Newman, Executive Director, Hotel Development at NEOM.
Sindalah will be a new destination for one-of-a-kind nautical and yachting adventures, located just 17 hours sail from the Mediterranean and including a prestigious 86-berth marina for yachts up to 75 meters and serviced offshore buoys for superyachts up to 180 meters. The island will also feature approximately 400 ultra-premium hotel rooms and 300 top-tier suites, a beach club, a luxurious yacht club, and 38 distinct gastronomic choices.
The first destination in NEOM to start welcoming guests, Sindalah is expected to welcome guests in early 2024.