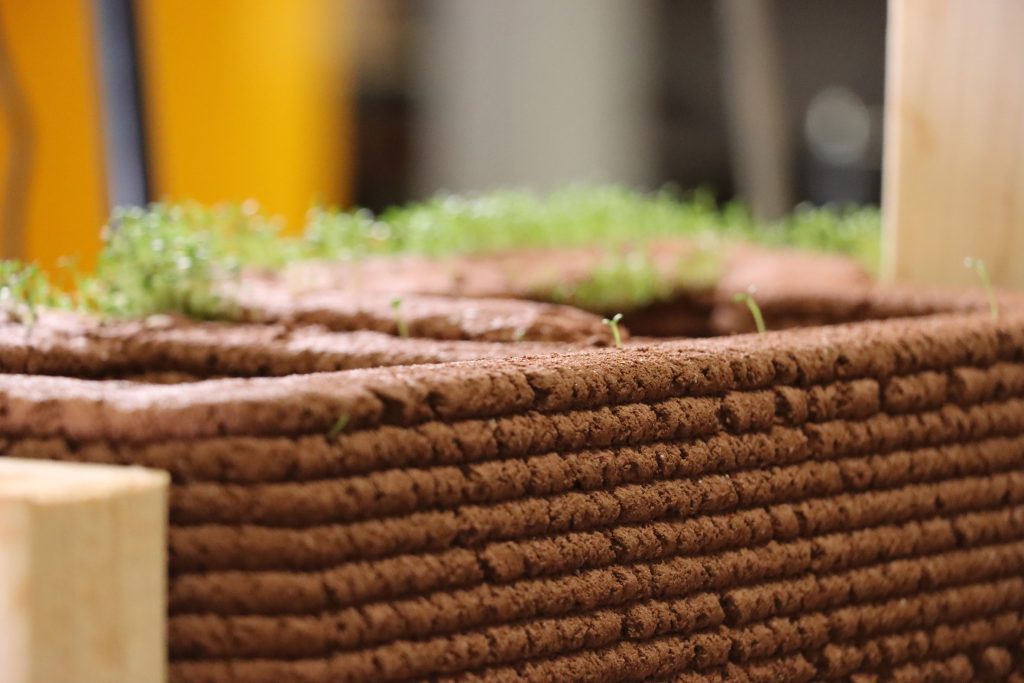 University of Virginia's researchers developed 3D-printed walls using soil implanted with seeds.
"Why do we have to make it so that the structure or building is separate from the nature it sits in?" Ji Ma, an assistant professor of materials science and engineering at UVA's School of Engineering and Applied Science, wondered. Ma collaborated with David Carr, a research professor at the University of Virginia Department of Environmental Sciences, and Ehsan Baharlou, an assistant professor in UVA's School of Architecture, to answer this question.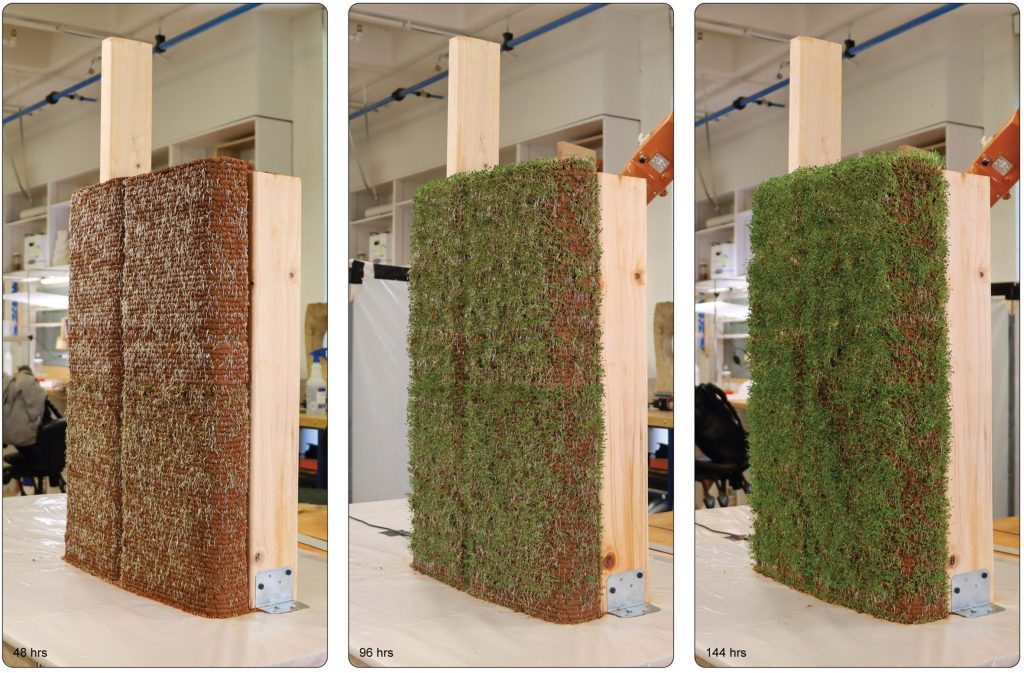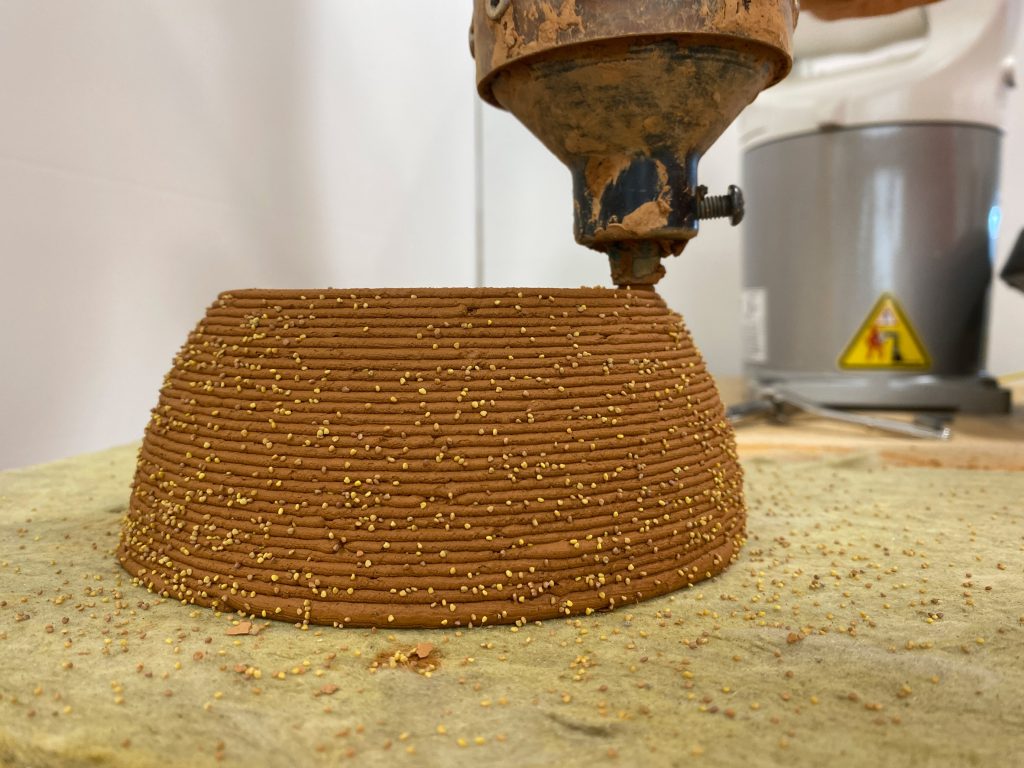 They have demonstrated the feasibility of 3D-printing geometrically complex structures made of soil and seed, ushering in a significant innovation in bio-based construction. The UVA researchers are taking 3D printing a step further by combining speed, cost efficiency, and low energy and bio-based materials.
"We moved to soil-based 'inks' to derive additional benefits from circular additive manufacturing," Ehsan Baharlou said. "We are working with local soils and plants mixed with water; the only electricity we need is to move the material and run a pump during printing. If we don't need a printed piece or if it isn't the right quality, we can recycle and re-use the material in the next batch of inks."
Barnes experimented with soil-based inks with the help of Harrison Grant from the University of Virginia. He experimented with two methods, printing soil and seed in sequential layers and mixing seed and soil before printing, using a desk-sized 3D printer. Both approaches were successful. Barnes created a cylindrical prototype about the size of a soda can that resembled a Chia pet.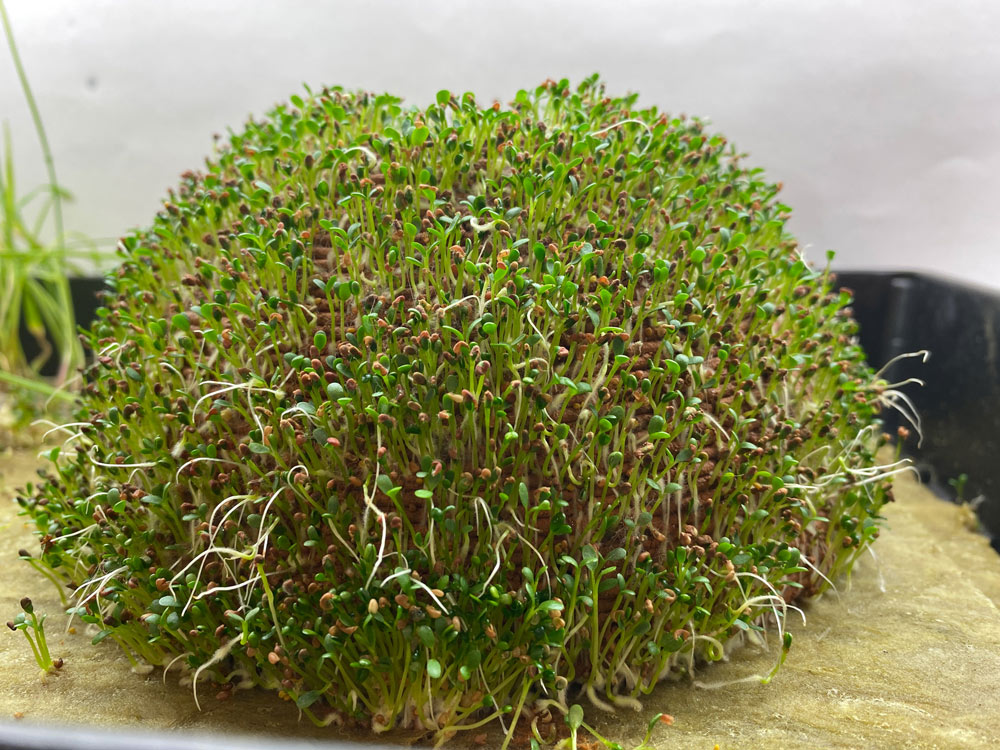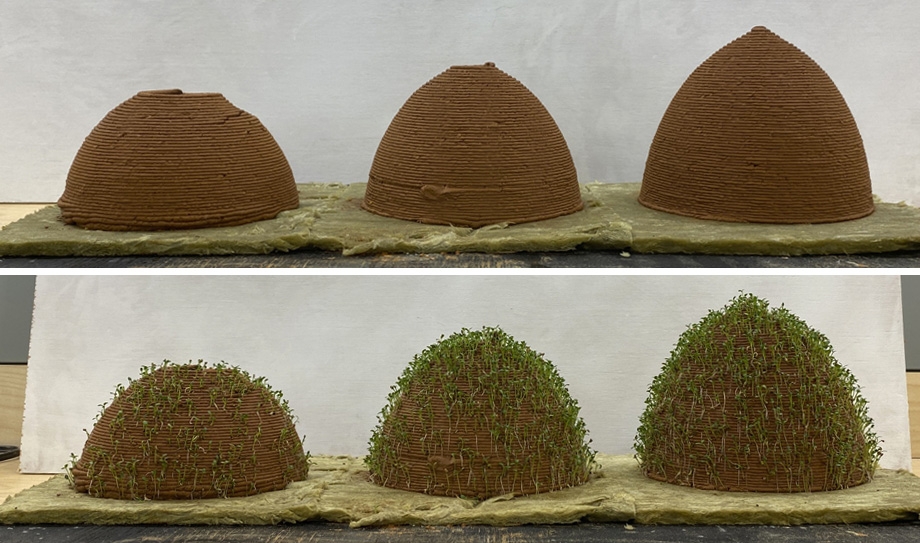 Baharlou proposed that soil structures with more complex geometries, such as domes, be 3D-printed. The research team, which included Leah Kirssin, who will graduate with a Bachelor of Science in architecture in 2021, and Lizzie Needham, who will graduate with a Master of Landscape Architecture the same year, tested how material comes out of the printer head or nozzle, a process known as extrusion, without adding any additives to the soil mixture. These collaborative efforts revealed that 3D-printed soil structures can support plant growth but that they are most likely limited.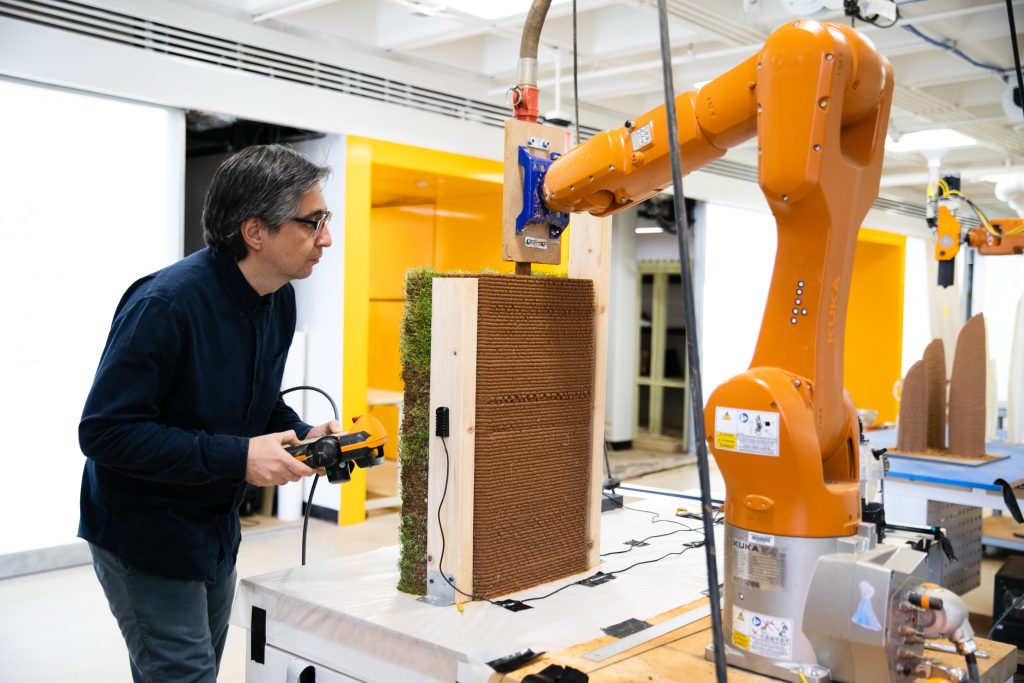 "3D-printed soil tends to lose water more quickly and keeps a stronger grip on the water it has," Ma said. "Because 3D printing makes the environment around the plant drier, we have to incorporate plants that like drier climates. The reason we think this is the case is because the soil gets compacted. When the soil is squeezed through the nozzle, air bubbles are pushed out. When the soil loses air bubbles, it holds onto water more tightly."