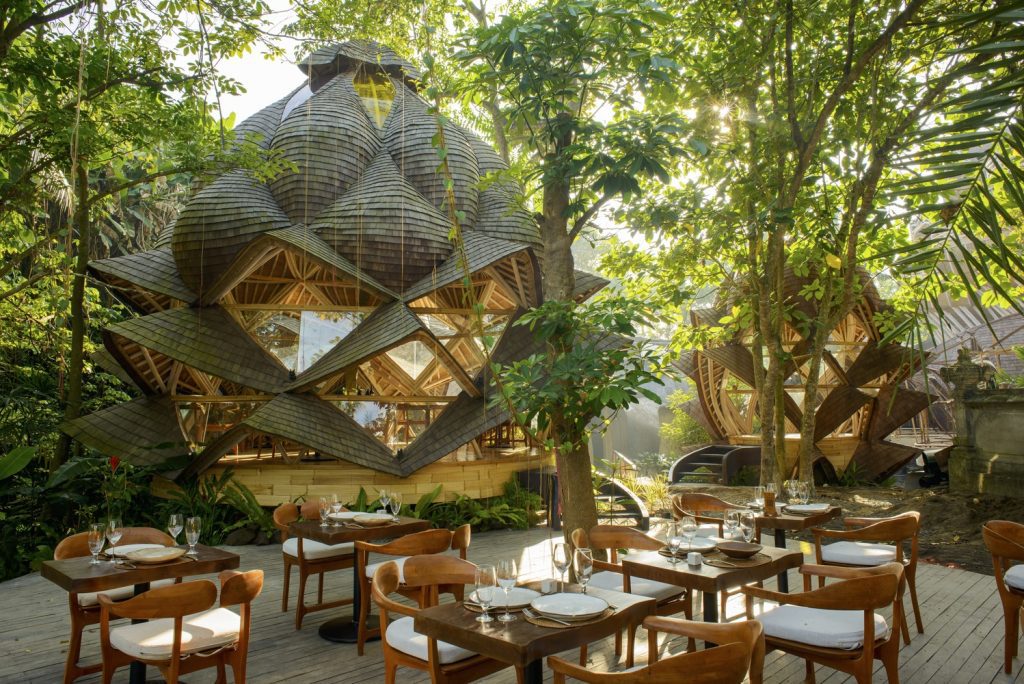 Ulaman Eco-Luxury Resort designed by Inspiral Architecture and Design Studios, the eye-catching bamboo eco resort is located in Kaba-Kaba, Tabanan, Bali.
The material of structure contains rammed earth, bamboo, natural stone, and recycled timbers, new key elements such as composite SIP panels. These panels have an extremely low carbon footprint because they combine recycled and recyclable EPS with earth-based, fiber-reinforced polymer renders, allowing them to be strong, lightweight, and insulated.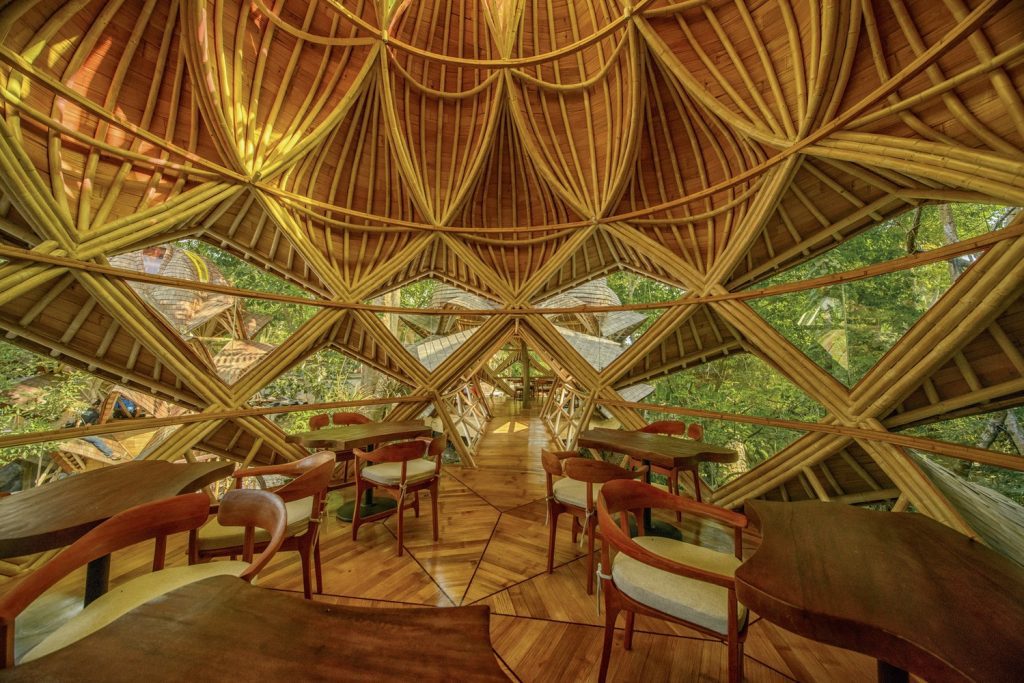 The new Lotus restaurant area is made up of a series of geometric pods that function as mini holistic cathedrals. These are situated over an auspicious junction of waterfalls, one of which was recently created from a lake that was reintroduced into the site's center. This lake, which was once cut off for agricultural reasons, has been brought back to life, essentially reviving a micro-ecosystem and bringing light and ambiance to the site. This lake also serves as a reservoir for hydroelectric turbines.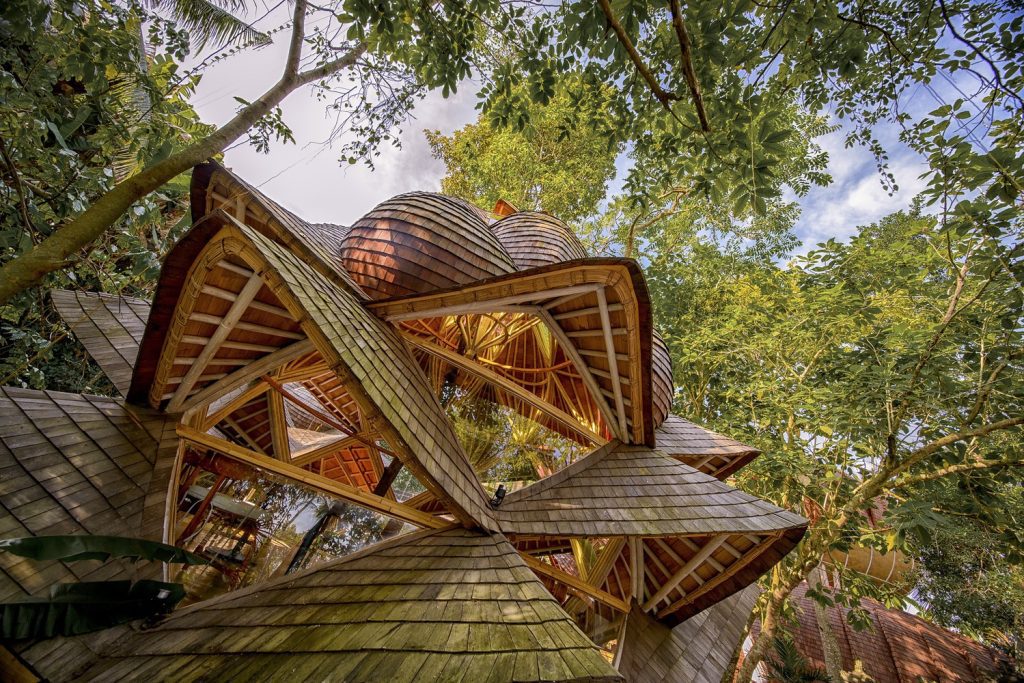 A number of rooms have also been added, some perched over the lake and some are raised into the tree canopies at 9m in height. These luxury units are highly insulated from heat and sound, with generous space within and far-reaching views. Other facilities include a gym, a yoga pavilion, a naturalized pool, and a small conference room.
Finally, Ulaman Phase 2 is revolutionary in its cohesive and one-of-a-kind combination of sustainable technologies and materials. Furthermore, the preservation and revitalization of the surrounding ecosystem are nothing short of outstanding. Ulaman is a statement and testament to what can be accomplished when the client and architectural design team collaborate with a common goal in mind: to push the boundaries of what is possible in order to create sustainable intelligent design solutions.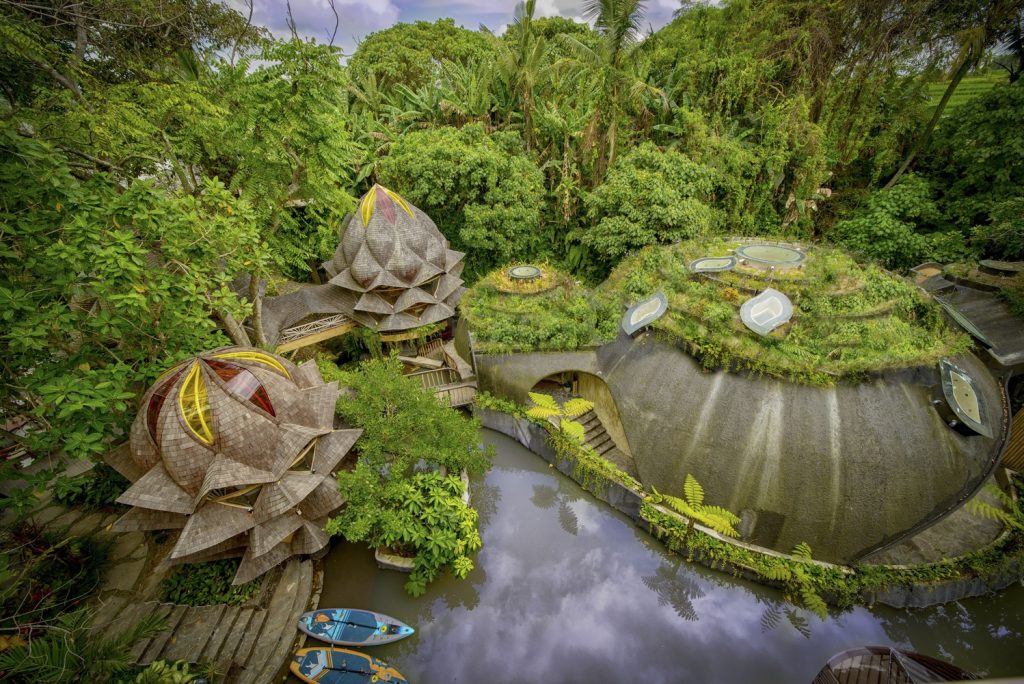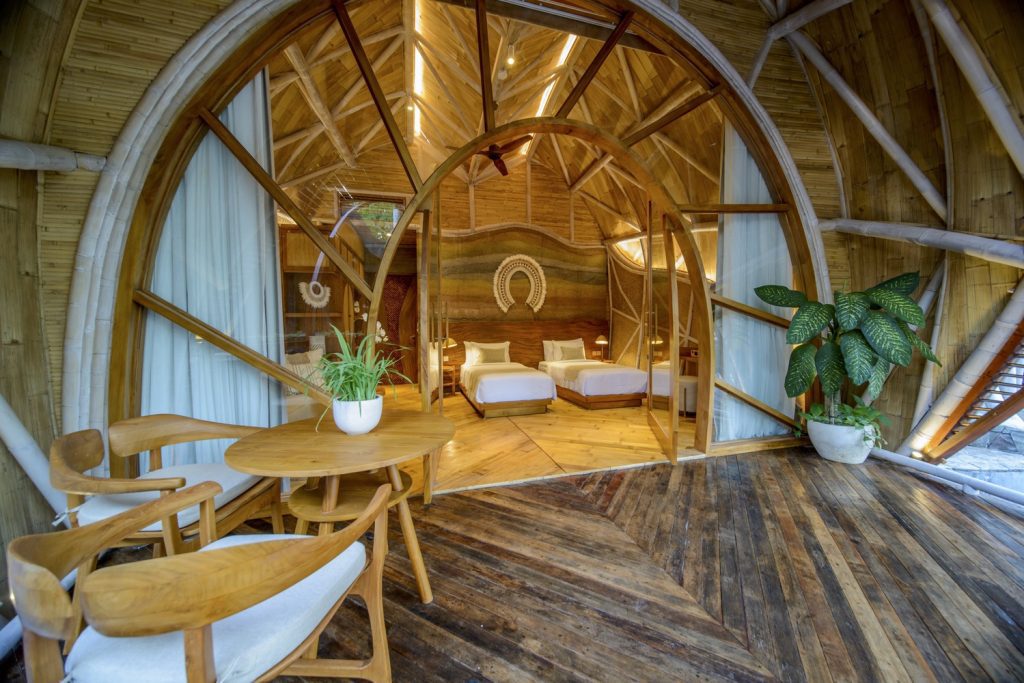 Project Info
Architects: Inspiral Architecture and Design Studios
Area: 1.521 m²
Year: 2022
Manufacturers: Sika, Dekson, Eco Smart Hub, PT. Indo, Propan, Urecel, Zelltech
Interior Designer: Prima Design
Lighting Designer: Prima Design
Principal Architect: Laura Tika R
Conceptual 3D Architect: Marvin Edward Lesmana
Civil Contractor: Wayan Konstruksi
Project Manager: Adi Ariantika