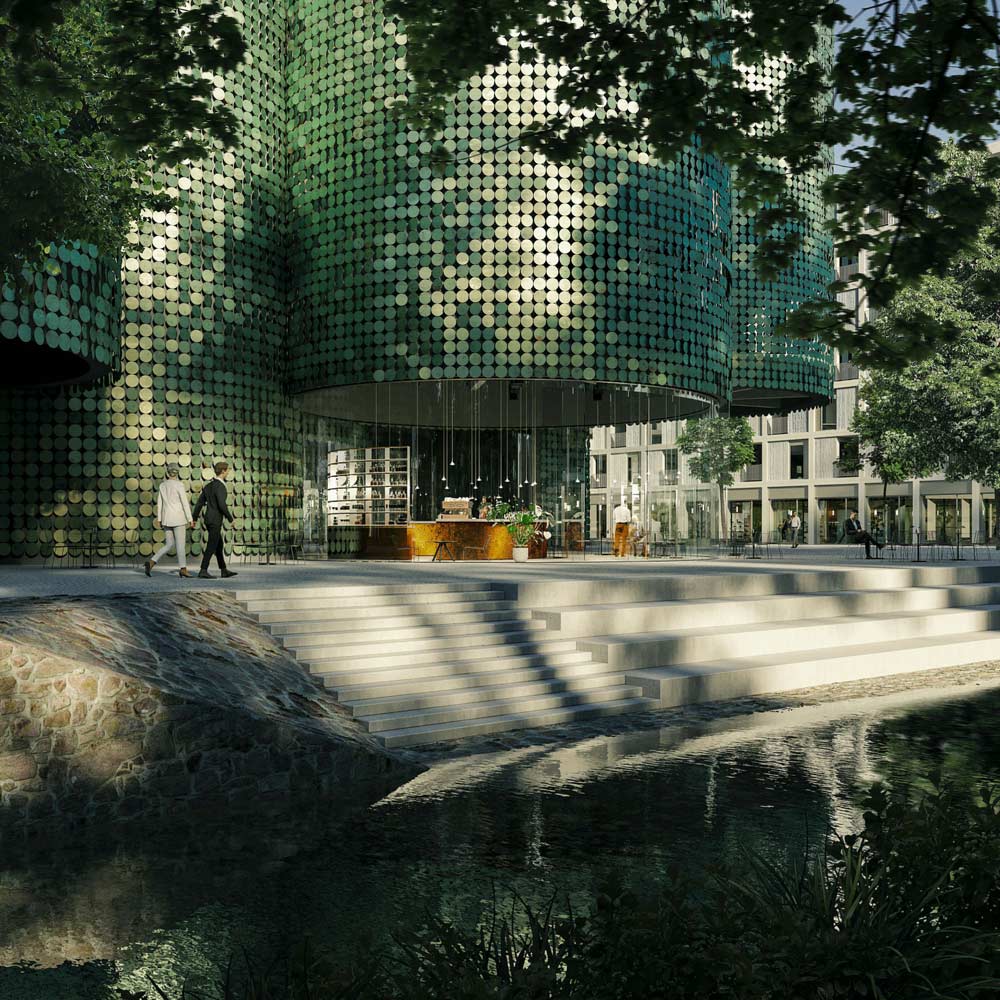 The gallery will locate in the center of the new public square in Bratislava, Slovakia. The gallery concept created by CHYBIK+KRISTOF. The concept of the building is designed to be located on the pedestrian axis connecting the two natural areas of the city along the meandering riverbank with access to water. The building incorporates local history and urban development modernism in its design model.
The region was known for its mining, smelting, and minting industries.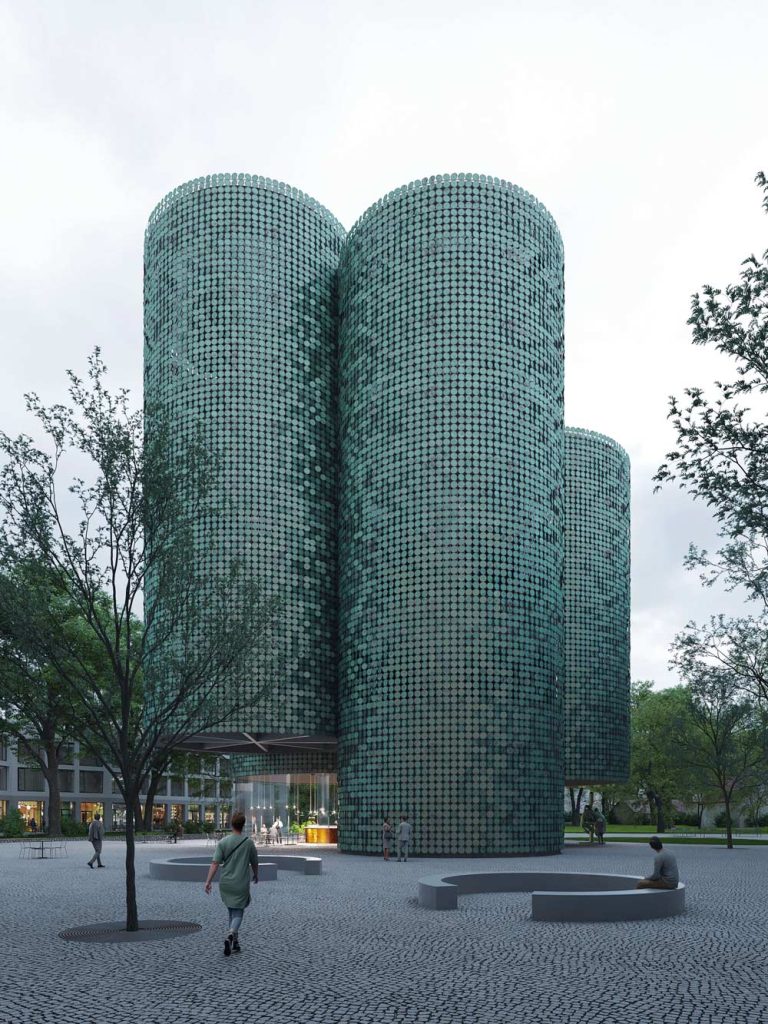 The proposed design is based on the concept of vertical shafts covered with copper facade parts. High volumes lead to the plaza, which connects the interior of the building to the public space. The façade is animated with shimmering, moving copper components. The material used adds to its lively character – its qualities change as the material ages.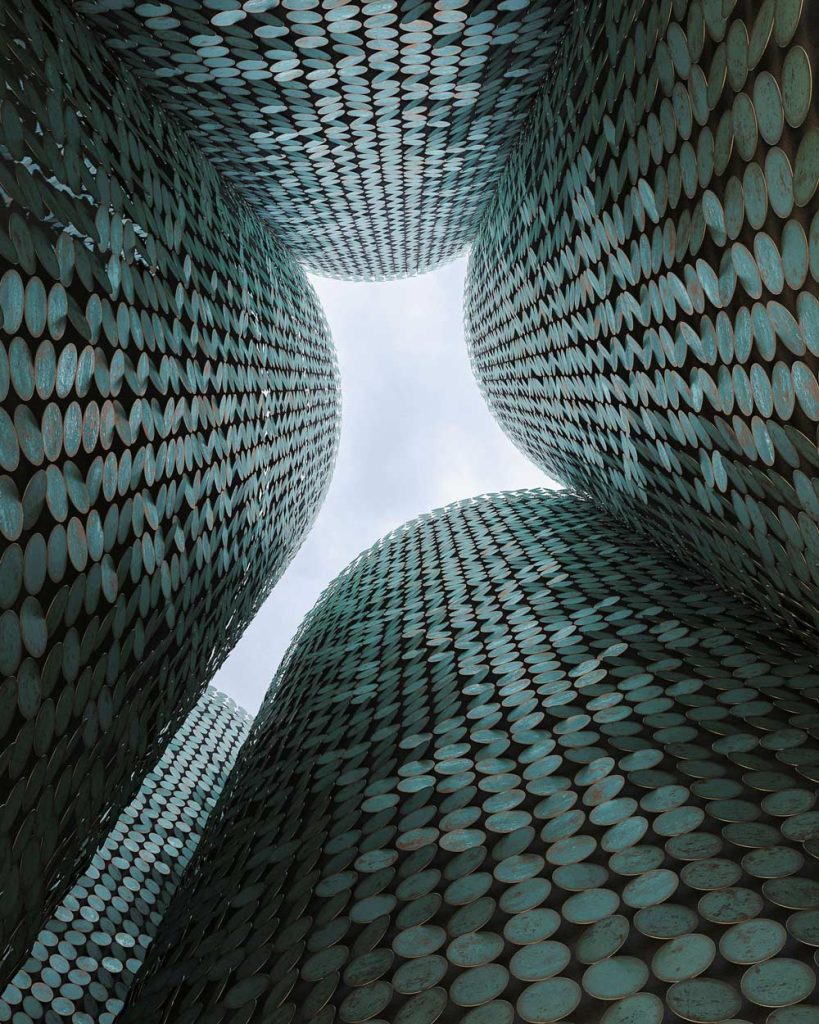 The simplicity and refinement of the circular showrooms emphasize the aesthetic capacity of works of art. Skylights offer diffused, soft light to the display rooms, complemented by the side openings of the lower rooms. The fluid nature of the plan allows for a flexible distribution of functions. Also, art rooms are in harmony with offices. Cyclic room connections organically shape distinct transitions between spaces.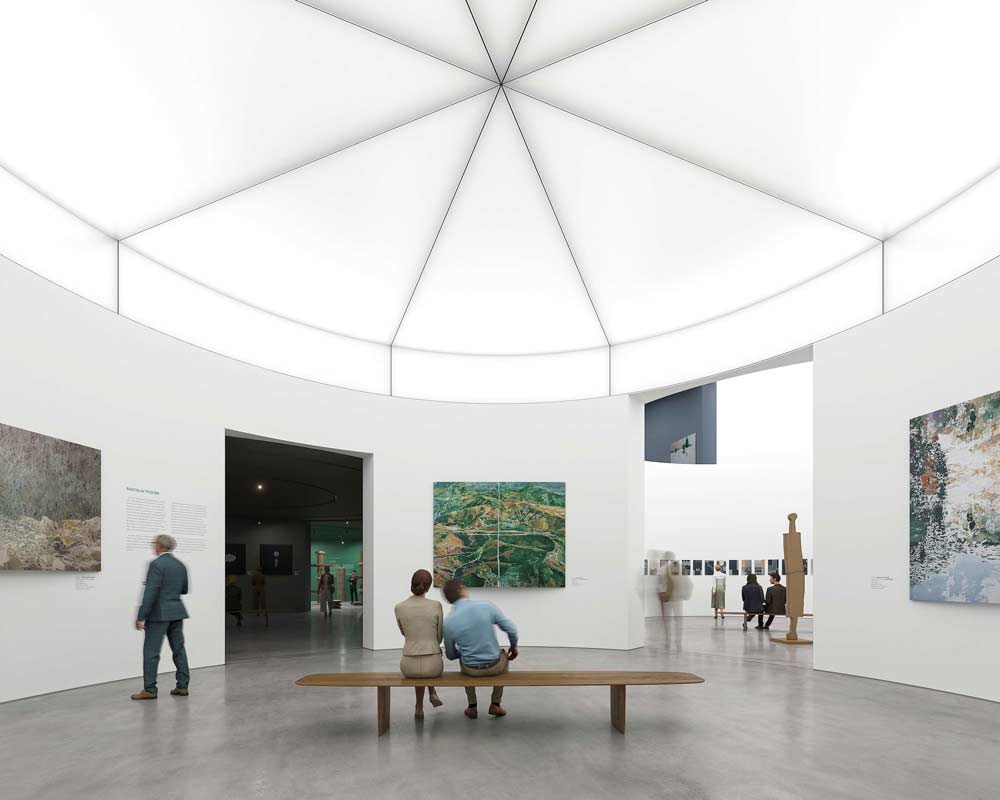 Project Info
Year: 2020
Type: culture, office, public space
Status: an architectural study
Size: 660 m2
Visualization: monolot
Illustrations: Hanna Hajda
Interior render paintings: Rastislav Podoba