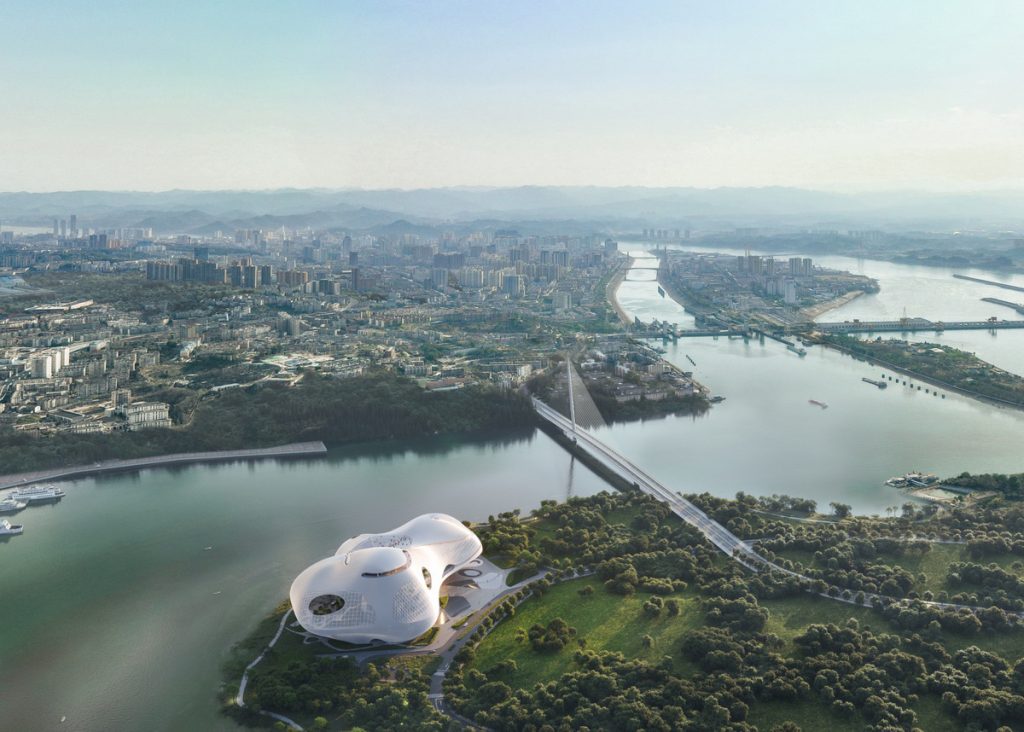 OPEN Architecture won the competition for the Yichang Grand Theater project, located on the tip of the Pinghu Peninsula, Yichang, Hubei Province, China.
The architectural building's functions include a  1600-seat grand theater, a 1200-seat concert hall, a 400-seat black box, and two outdoor theaters. The design process of this 70,000 m² complex building was itself a sophisticated collaborative effort, with a team of like-minded consultants from Europe, the United States, and Asia working on all aspects – theater architecture and acoustic design.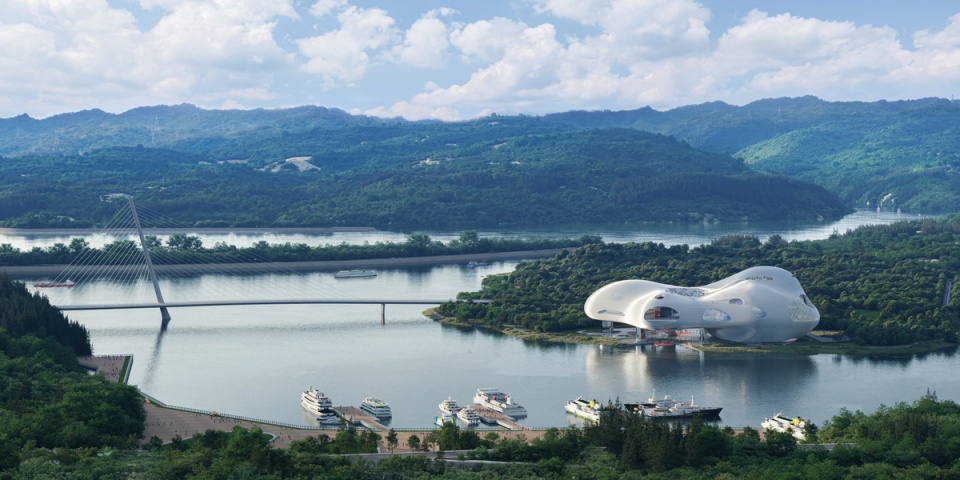 OPEN's founding partner, Li Hu said, "The design of the grand theater draws inspiration from the spirit of water that defines the city of Yichang. Water may seem soft yet it can have infinite strength—just read the gorges carved by the mighty river. Water is the soul of this unique city."
The great theater's construction necessitates a particularly attentive approach to the environmental circumstances around the site, especially in light of the Yangtze River Protection Plan and the global climate catastrophe. A combination of passive and active strategies allows the building to be an active member of the peninsula's sustainable ecosystem. The floating theater also allows artists and crew members to work in a space with natural ventilation and lighting, which not only greatly improves their working environment, but also creates opportunities for actors and artists to communicate with the public.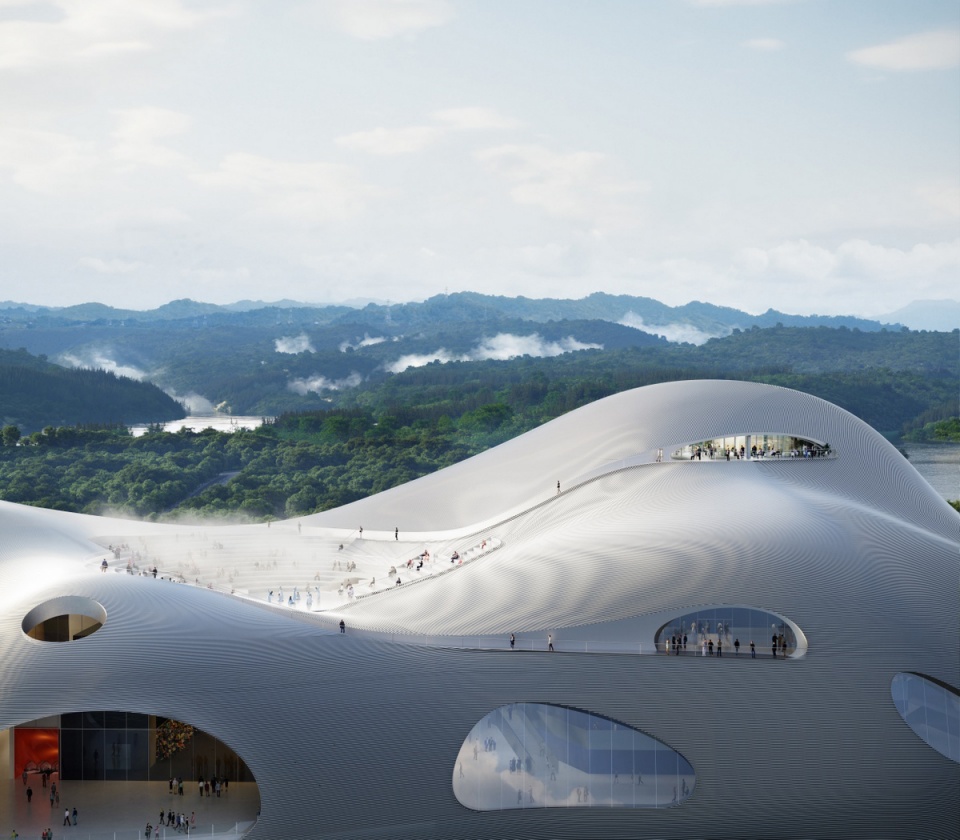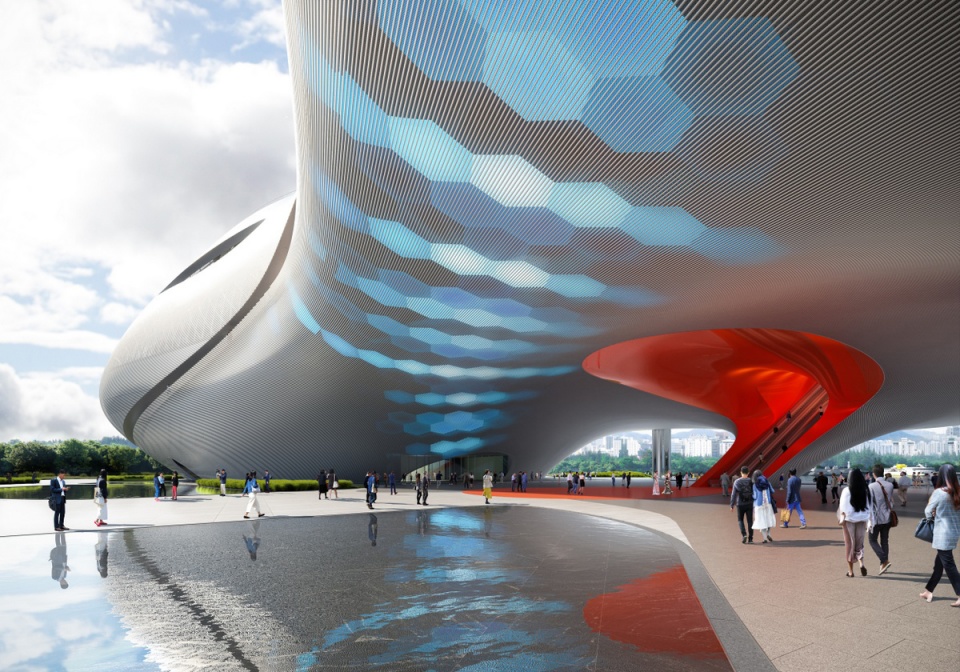 OPEN's founding partner Huang Wenjing said, "This is a very rare opportunity that allows us to repair and restore the previously human-damaged site through new construction, and re-establish a balanced, sustainable relationship between nature and the built environment."
The organic shape of the building is carefully arranged with openings of various shapes, presenting a rich expression. The outer curved surface of the building is a matte anodized circular tube. The light and shade of the sky are reflected in the subtle changes in the metallic luster of the aluminum tube, and the building presents a changing and flowing liquid metal texture.
The part of the building facing the peninsula has a double-layer skin. The geometric shape of the inner layer is simple and rich, responding to the complex functional requirements; the outer layer is an aluminum tube skin that is continuous throughout the whole building. The distance between the two layers of skin changes according to the needs of the interior, forming rich gray spaces to adjust the climate microenvironment of the building, including a large semi-outdoor garden and many cascading terrace gardens. On the side facing the river, natural ventilation is introduced into the foyer and circulation space of the grand theater through the skin. The commissioning client said, "The Yichang Grand Theater will welcome everyone and every walk of life."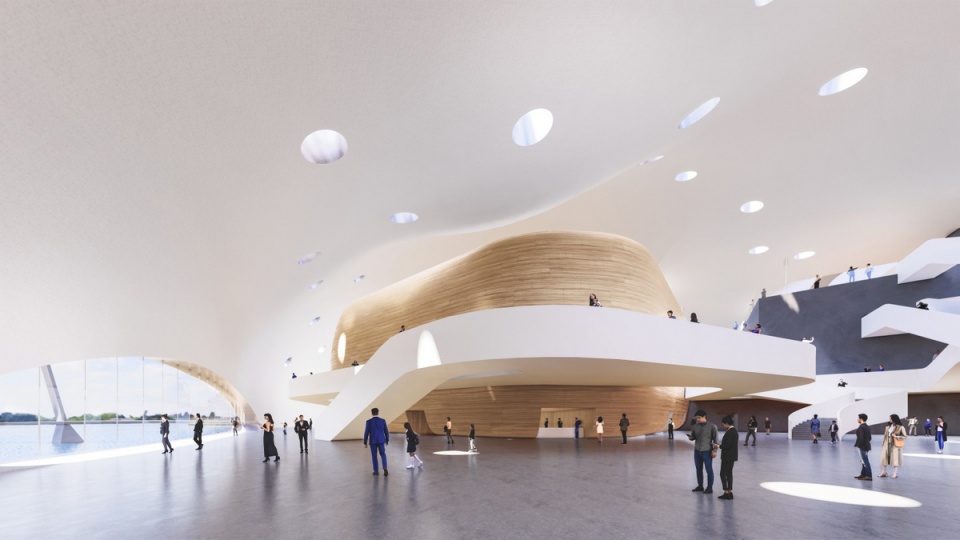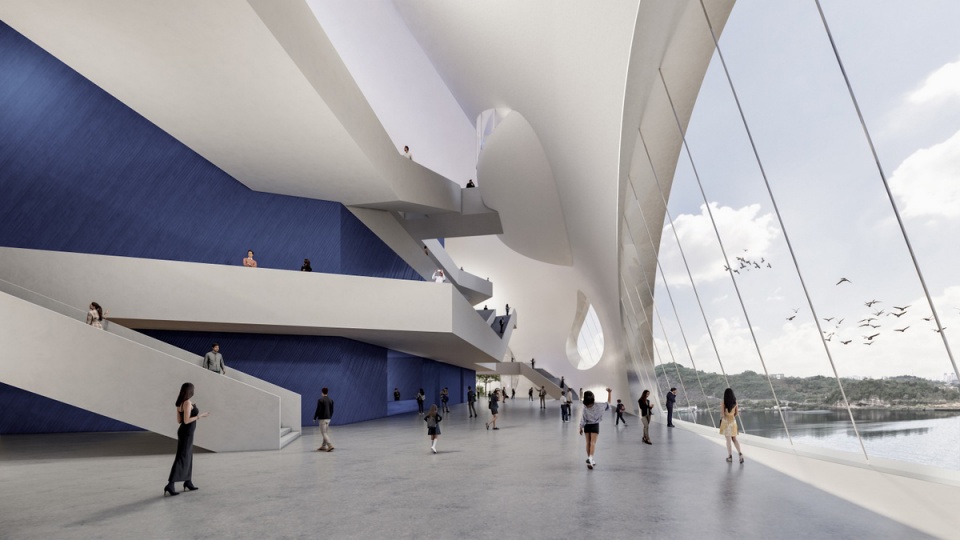 Project Info
Architecture, Interior and Landscape Design: OPEN Architecture
Principals in Charge: LI Hu, HUANG Wenjing
Project Team: LIU Xiaoyang, SHOU Chengbin, CAO Mengxing, ZHOU Zilin, LIU Xuanyu, XU Jiayue, CHEN Yichao, TAO Weijie, JIA Han, WANG Qirui
Theater Consultant: dUCKS scéno
Structure Engineer: Guy Nordenson and Associates
MEP Engineer: LINK Engineering Consultant
Sustainability and Climate Engineering Consultant: Arup
Façade Consultant: RFR
Acoustic Consultant: JH Theater Architecture Design Consulting Company