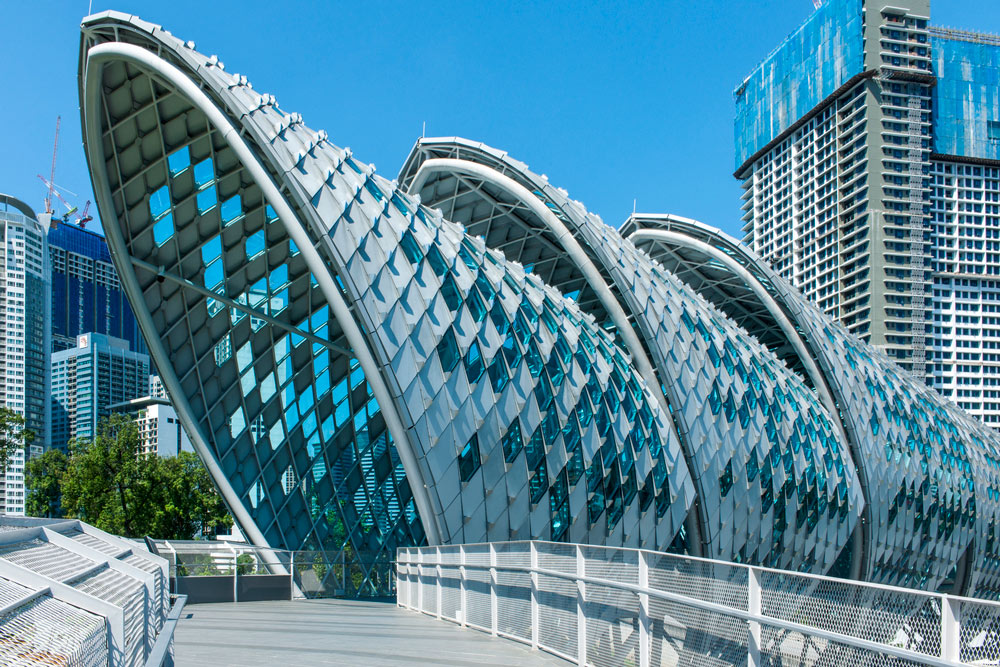 Saloma Link, or Pintasan Saloma, is a pedestrian bridge that opened to the public in February 2020. VERITAS Design Group designed the bridge. The project aims to improve the city connection from Kampung Bharu to KLCC.
The seamless link connects two significant locations divided by the Klang river and the six-lane Ampang Kuala Lumpur Elevated highway (AKLEH) between Kuala Lumpur's old and modern areas. The Kampung Bharu Development Corporation commissioned the connection (PKB). The project cost $7.5 million.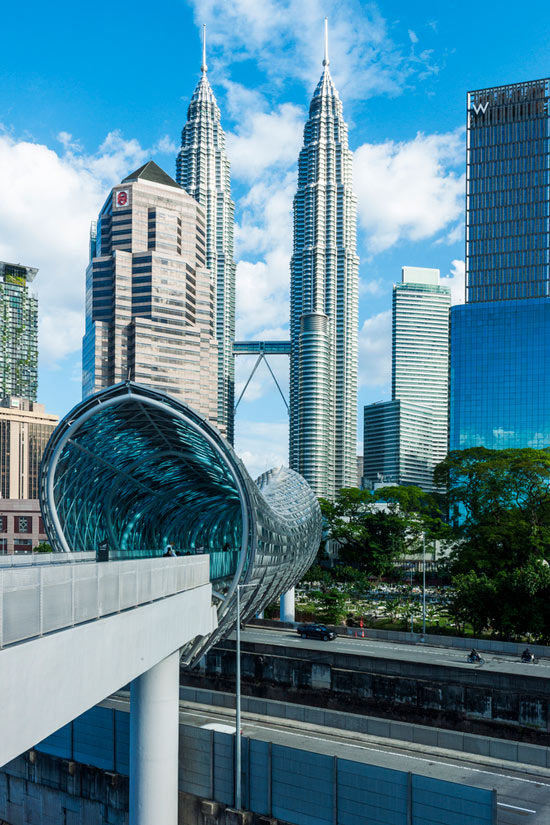 Inspiration
The Pintasan Saloma was inspired by the Sirih Junjung, a symbol of oneness that is typically presented at ceremonies. The Pintasan Saloma is a ceremonial gesture that marks the link between KLCC and Kampong Bharu. The name is inspired by Saloma, a Malaysian-Singaporean vocalist buried in the neighboring Jalan Ampang Muslim Cemetery.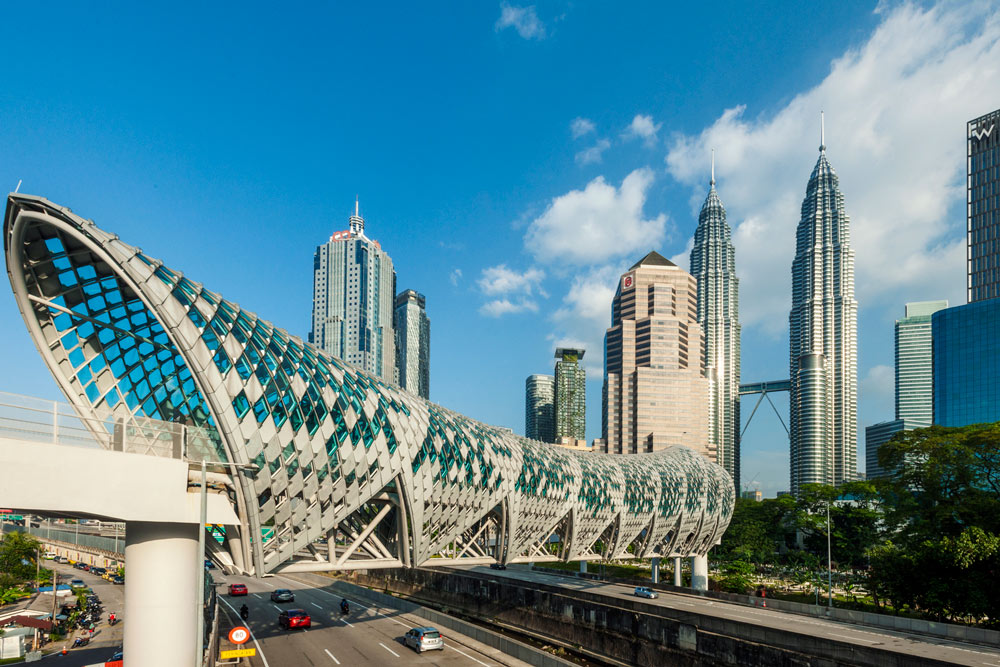 It comprises a renovation of Jalan Saloma to incorporate a small plaza, broader walkways with integrated landscaping and street furniture, and a 370m elevated walkway with a bridge that spans 69 meters across Sungai Klang and AKLEH. It also intends to build a new public space in the city to encourage a healthier and more environmentally friendly urban lifestyle through public transportation, walking, and cycling. Pintasan Saloma is intended to be conspicuous and substantial enough to attract public momentum and knowledge of the encouraged lifestyle, set against the backdrop of the Petronas Twin Towers and straddling one of the major intra-city roads.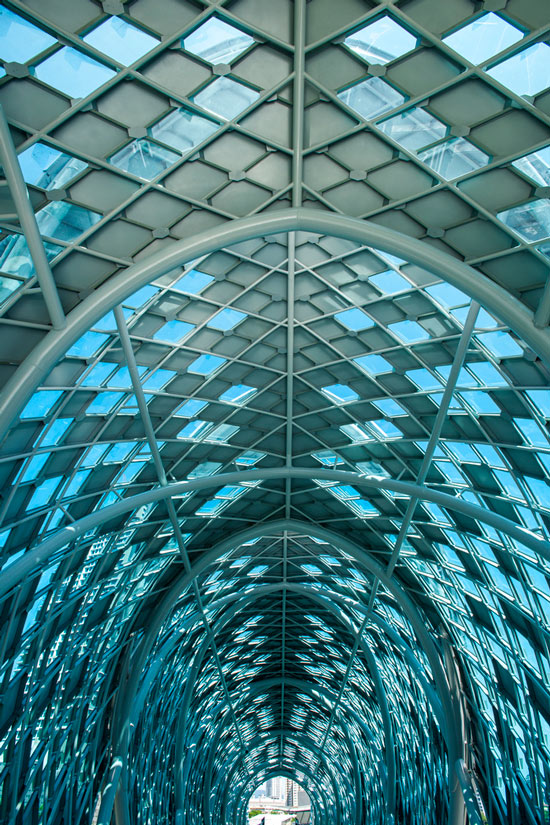 Project Info
Architects: VERITAS Design Group
Area: 370 m²
Year: 2020
Location: Kuala Lumpur, Malaysia
Client: Kampong Bharu Development Corporation
Manufacturers: Nippon Paint, A&E Steel Solutions, Axalta, JS Aluminium Extruder, K3 Metal Service, Niro granite, Sunglas Technics
Principal Architect : Azril Amir Jaafar
Associate : Syah Kamaruddin
Project/Design Architect: Farah Yusof
Design Team : Sabilah Sani; Ahmad Safwan; Ng Jiahan; Sadeeq Said H; Mohd. Ikhwan Aripin
General Contractor: Ahmad Zaki
Project Director: Project Implementation & Building Maintenence Department Kuala Lumpur City Hall
C&S Engineer: Azman Lim & Associates
M&E Engineer : Meinhardt
Photographs: Paul Gadd