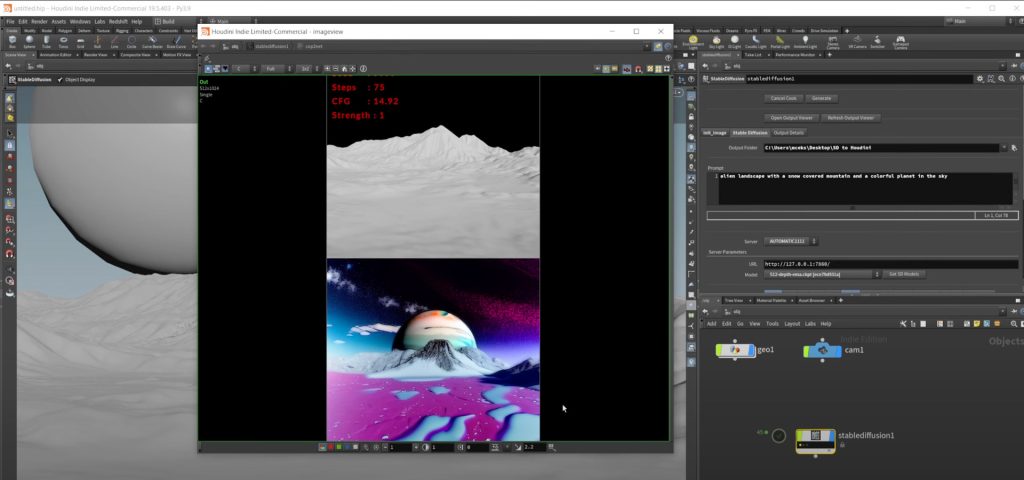 Stable Houdini, an open-source toolkit that integrates Stable Diffusion into Houdini, has been released by artist Stanislav Demchenko (stassius).
The toolkit allows you to use Stability AI's AI image-generation model inside Houdini to generate concept art, matte paintings, or even animations, with the option of guiding the output using a 3D scene.
Stable Houdini, which can be run solely on a local system, has been used on projects at virtual production firm EVR Systems and was recently featured on the Houdini product page by SideFX. Stable Diffusion Houdini Toolset works with Houdini 19.5 with Python 3.9.
Stable Diffusion is a text-to-image deep learning model that will be released in 2022. It is most commonly used to generate detailed graphics based on text descriptions, but it may also be used for inpainting, outpainting, and producing image-to-image conversions driven by a text prompt.
If you're curious about using AI plugins for architectural visualization tools such as Rhino and Blender, take a look at PAACADEMY's Taking Control: Midjourney X ControlNet – Studio Carlos Banon!