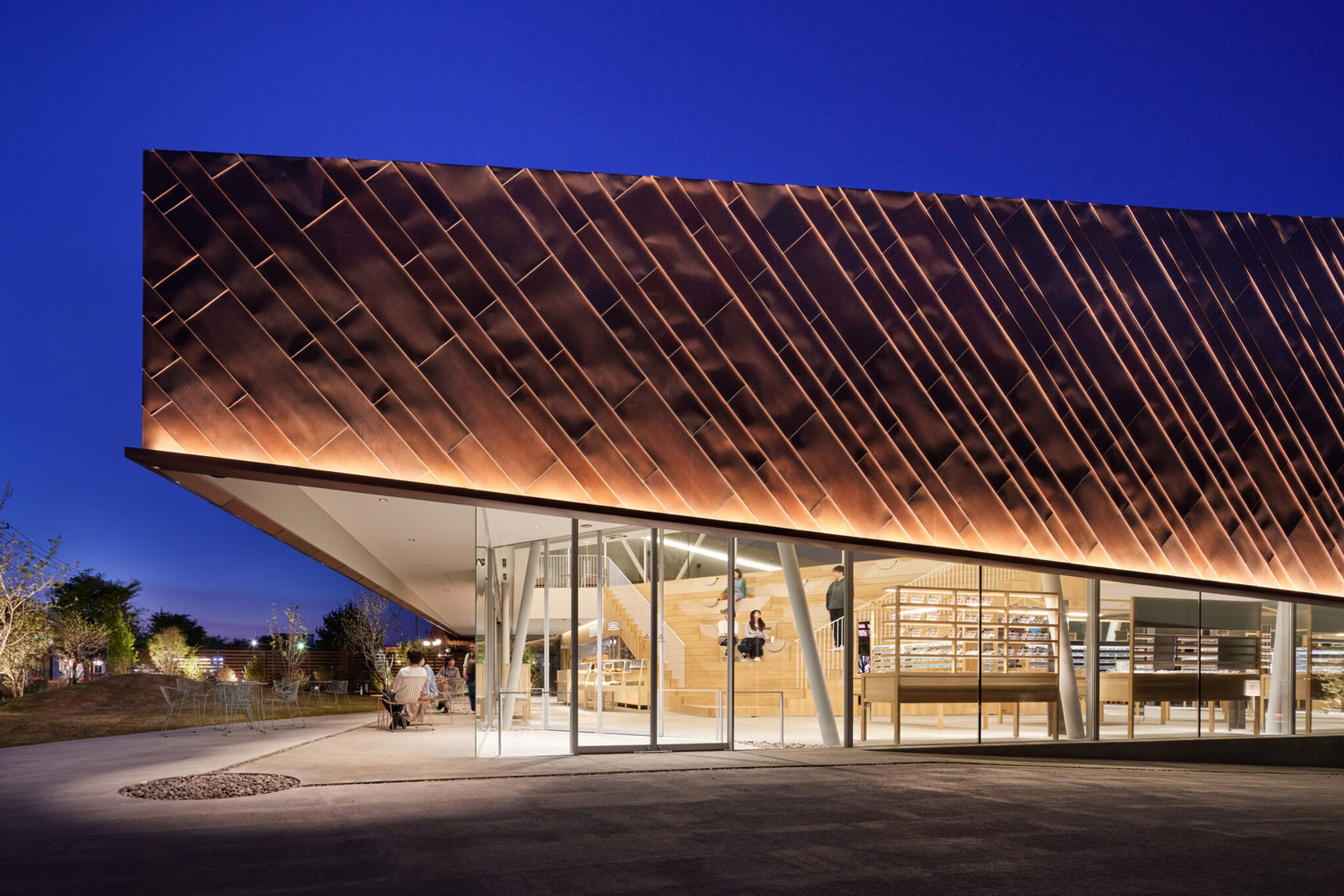 Jins Park is a community hub and shops in Maebashi, Japan, designed by the Tokyo-based studio Nagayama & Associates to represent the eyewear company JINS. Jins Park is intended to serve as a communal engagement space, whether or not people are shopping. "We purposefully designed public places that are not part of the sales floor," the studio noted, "which encourages community members to visit for reasons other than shopping." The façade of the Park is distinguished for its woven copper cladding. The community space contains a café, a rooftop terrace, and a ground-level open space for relaxation.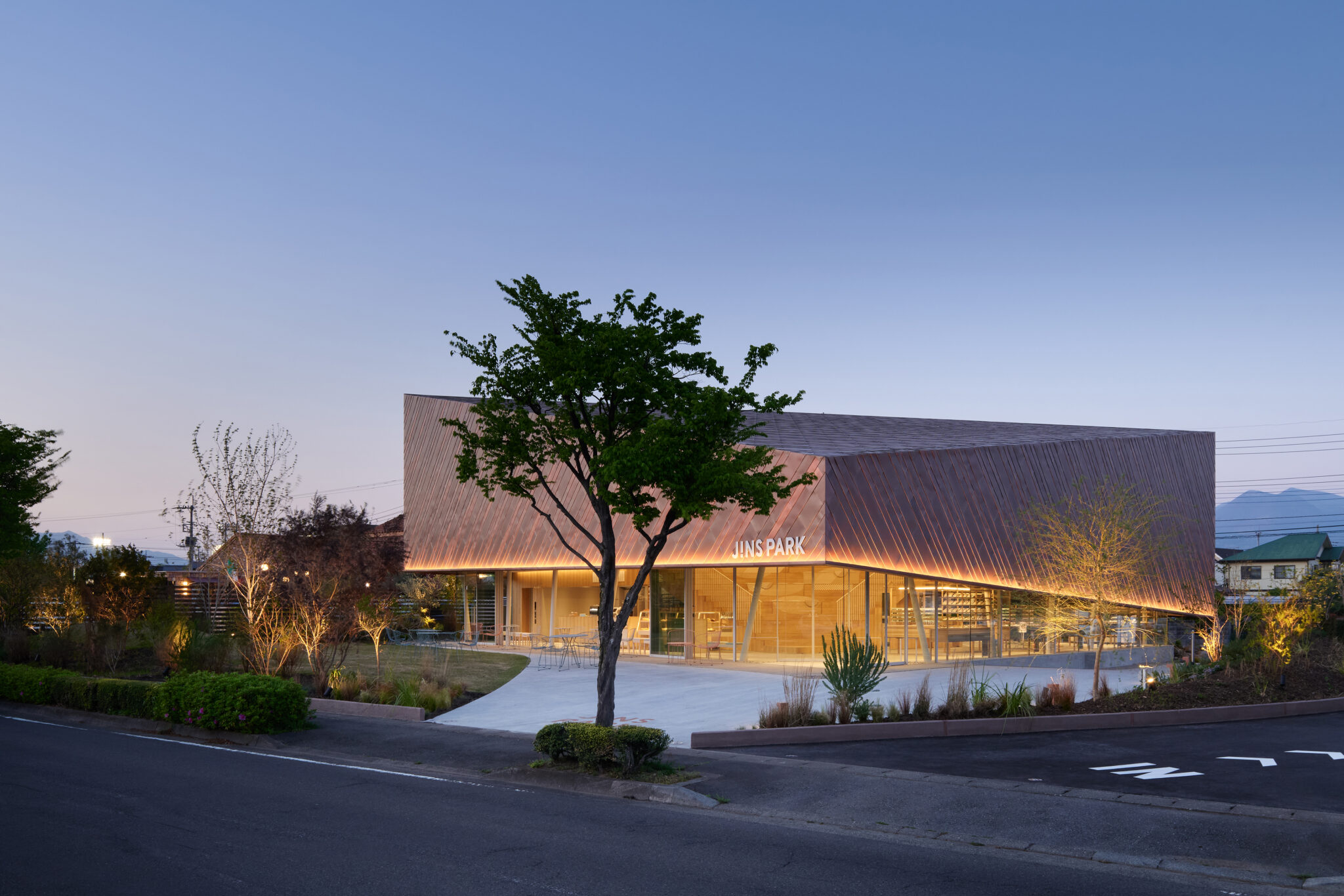 Jins Park's exterior is designed from Glass and topped with a sulphurated-copper façade that the studio created to mimic the reddish-brown Mount Akagi that can be observed from inside the structure. Visitors enter JINS Park through a well-kept garden before being met with the central fan-shaped stairway, which offers lounging views of the shop, garden, and street. The designer intended to blend the building with the surroundings and become part of the neighborhood's everyday life.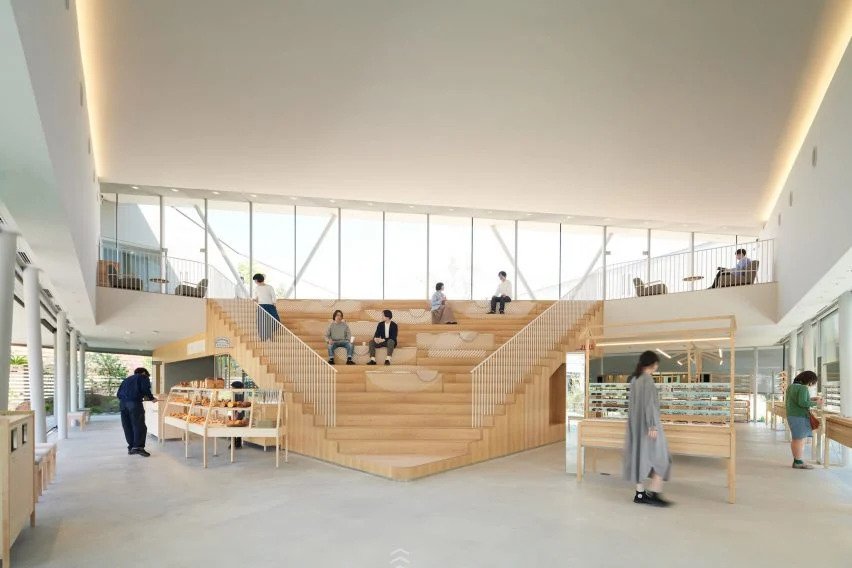 Moving inside, Yuko Nagayama imagined the area being used as an indoor communal center, with food and coffee provided and glasses for sale. The interior is broken up by several freestanding timber components and a big triangular stairway that splits the room in two, with the glasses store on one side and the café on the other. The interior is lighted by floor-to-ceiling windows with the roof supported by angled columns. The stairway that locates the cafe's servery and the shop's consulting rooms leads to an extra dining space and a triangular outside patio. The studio believes. "In establishments of this sort, the second level is normally not exposed to consumers; [we] exploited it as a patio,"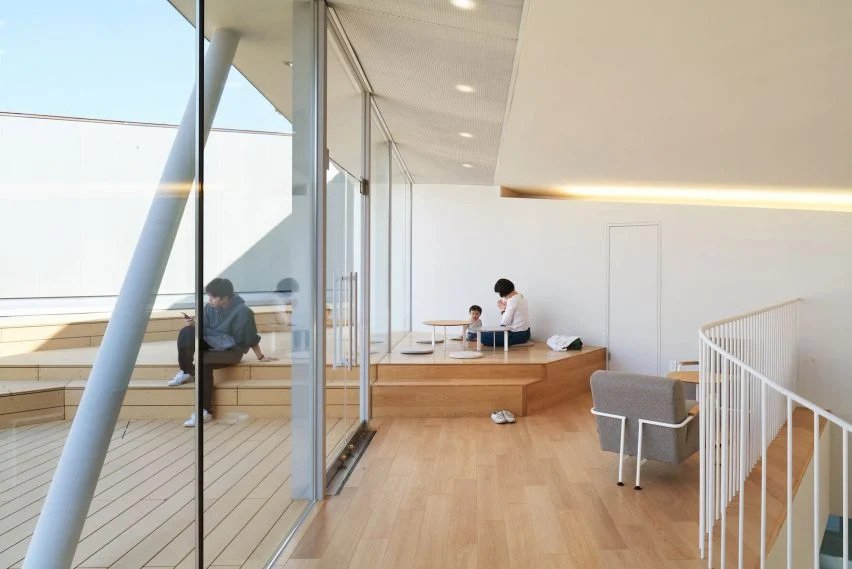 The mixed-use building is brilliantly designed and constructed to grab the community's attention to Jins brand. At the same time, the space is intended to be another community place in the neighborhood, with seats and plenty of open room for children to play.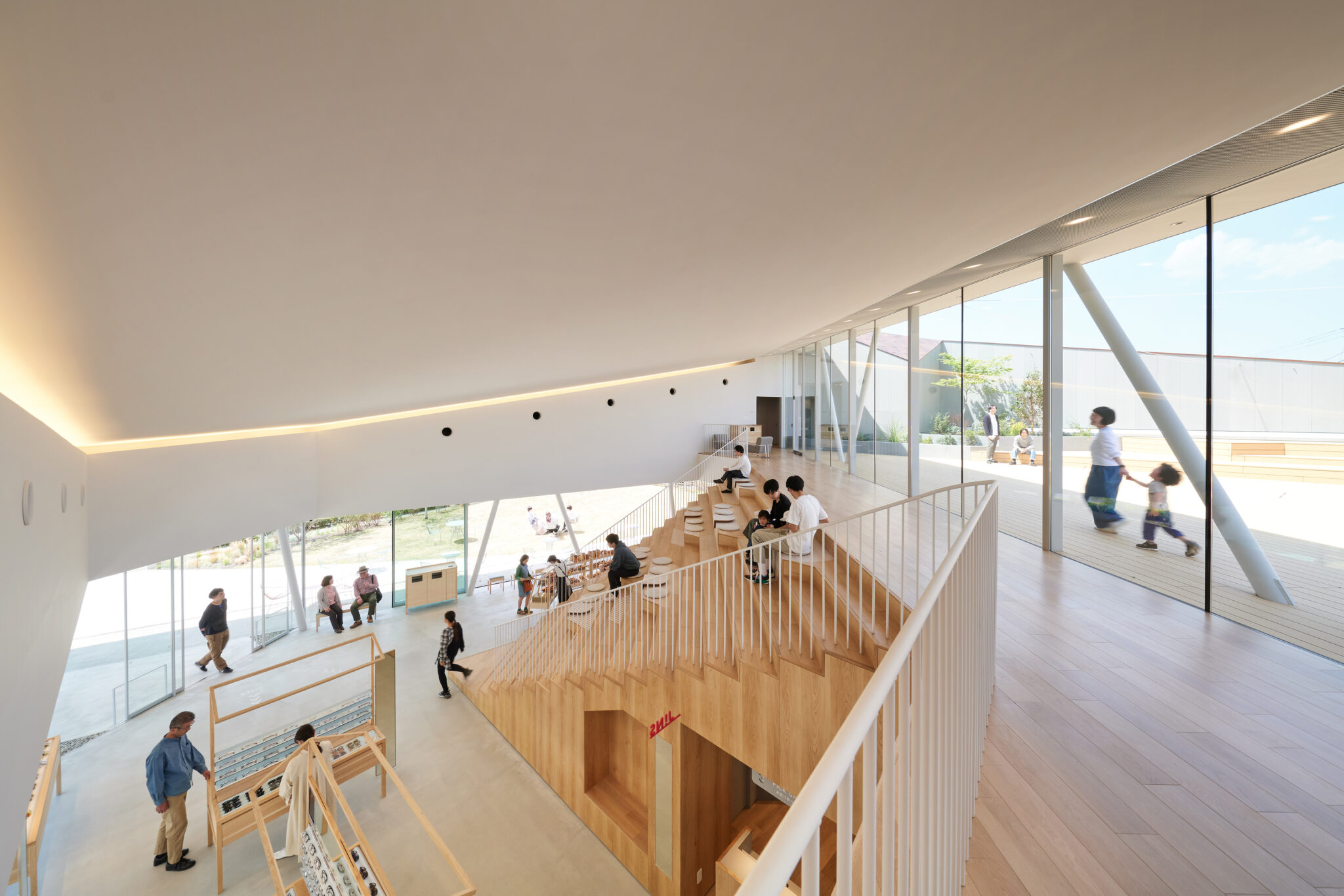 Project info:
Title: JINS PARK Maebashi
Studio: Yuko Nagayama & Associates
Location: Maebashi, Japan
Type: commercial
Size: 499.33㎡
Status: Completed
Direction: Yuko Nagayama – Yoko Komori – Rikako Ikegami
Build: Fuyuki Kogyo Corp./Space Co., Ltd
Structural Design: Kanebako Structural Engineers
Planting Design: SOLSO
Graphic / Sign Design: TAKAIYAMA inc.
Equipment Design: Pilotis
Photography: Daici Ano + Tomoyuki Kusunose