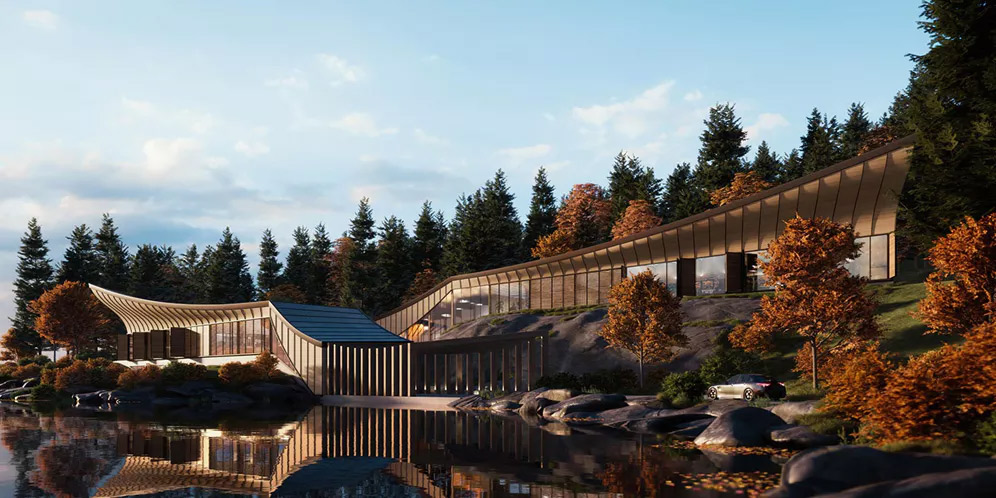 Enscape has released its latest update, Enscape Version 3.5. packed with new and improved features, this update aims to enhance user customization, lighting quality, asset management, and overall user experience.
One of the highly anticipated additions in Enscape 3.5 is the introduction of customization to Enscape assets. Users now have the ability to adjust over 1,000 assets, including furniture items, accessories, vehicles, trees, and plants. With options to change materials, colors, and variants, designers can achieve the desired look and feel for their architectural projects.
Improvements have also been made to mirror reflections and indirect lighting. Mirror reflections now boast better shading quality, providing more realistic and visually appealing results. Additionally, the quality of indirect lighting in interior scenes has been enhanced, resulting in more accurate and atmospheric illumination.
Enscape 3.5 brings an expanded collection of people assets, with a package of 93 unique 3D people added to the Enscape Asset Library. These assets have been generated using a new 3D people scanner.
For users working with Revit, Enscape now supports the latest version, Revit 2024. Moreover, an orthographic view update ensures that orthographic views created or modified in Enscape are accurately displayed in Revit. The crop region in Revit now matches the Enscape viewport, offering seamless synchronization between the two platforms.
Enscape 3.5 also introduces certified SpaceMouse support, enabling designers to navigate 3D models more efficiently. SpaceMouse, a popular tool among architects and interior designers, can now be customized with shortcut buttons for Enscape.
Rhino users will benefit from the layer assignment feature, which allows assets to be placed directly on the selected layer, streamlining asset organization and visibility management within the software.
Also, Enscape has added a user area directly in the Enscape toolbar, providing quick access to user accounts. Here is a review of Enscape. Enscape Version 3.5 is set to revolutionize architectural visualization by empowering users with more customization options, improved lighting effects, expanded asset libraries, and enhanced integration with popular design software.