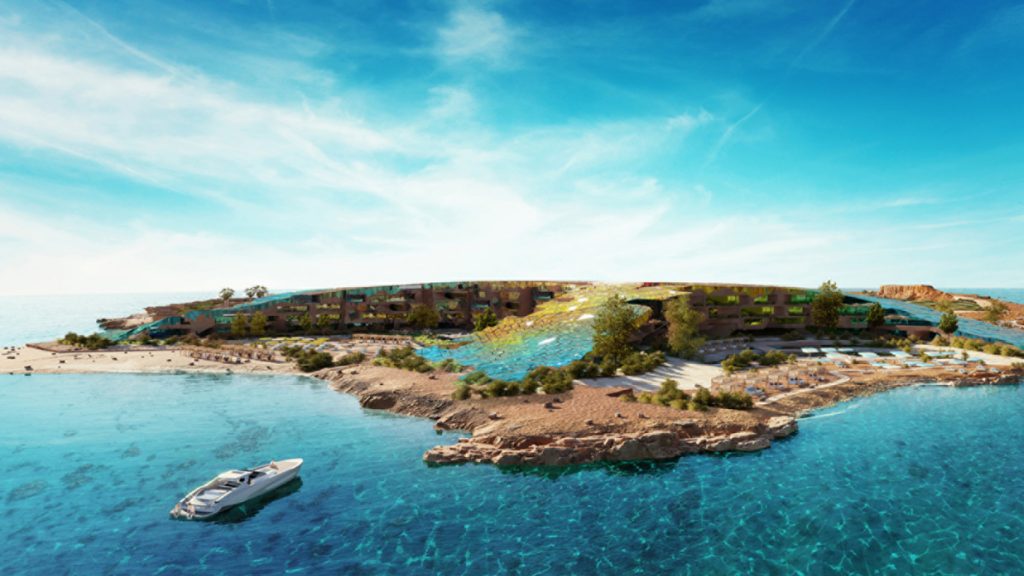 Sindalah will be home to a luxury marina and yacht club, a 9-hole golf course with 18-pin experiences, and several dining destinations. Four Seasons Hotels and Resorts have announced plans for a new luxury resort as part of the NEOM master project, located on Sindalah Island.
"Four Seasons' upcoming resort in NEOM will be a one-of-a-kind project, blending the natural wonders of the Red Sea with the future-forward technologies on which this new, exciting destination is being built," says Bart Carnahan, President, Global Business Development and Portfolio Management, Four Seasons Hotels, and Resorts. "We are proud to be part of the ambitious vision that our partners at NEOM have for transforming the future of hospitality in the region and look forward to welcoming guests to discover a new part of the Kingdom."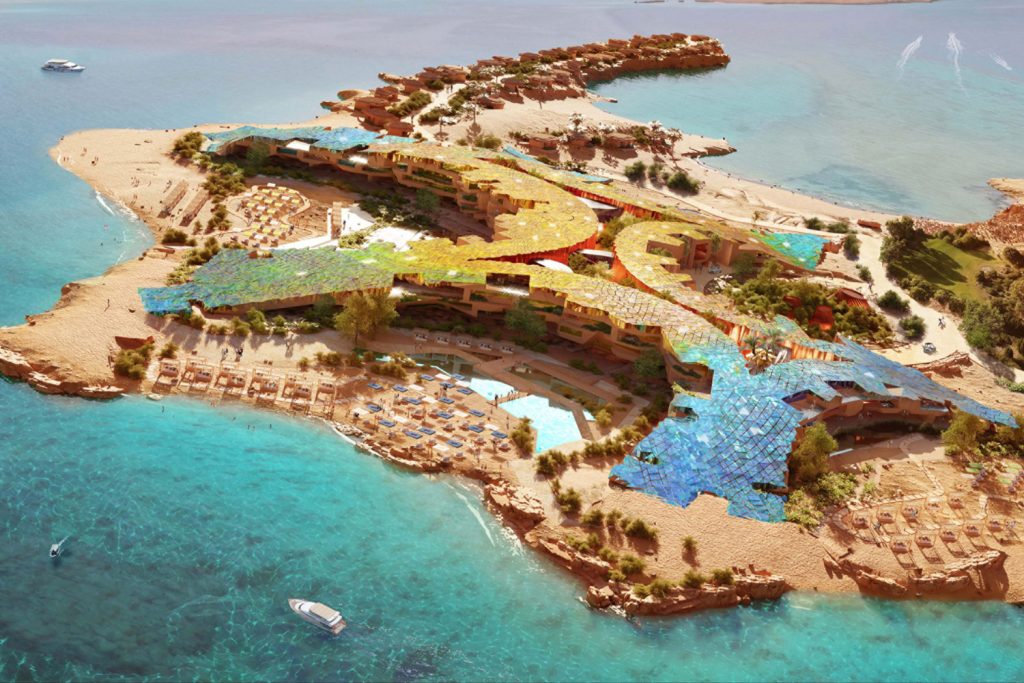 According to the statement, the Resort will feature 225 guest rooms and suites with terraces overlooking the beaches of the Red Sea, as well as 52 villas with one to four-bedroom configurations with plunge pools and beach views, and with the Presidential and Royal Villas offering private swimming pools, gyms and access to private yacht docks. The Resort architecture is being led by LUCA DINI Design & Architecture, with interiors for guest rooms and public areas by RBTA and LW Design respectively.
"Sindalah follows NEOM's vision and purpose of mitigating the impact of unchecked urban development while protecting and regenerating the rich natural capital of the region. In terms of hospitality, our goal is to shape a new frontier for the industry, and Four Seasons is the perfect partner to work alongside towards this," says Chris Newman, Executive Director, Hotel Development at NEOM. "While NEOM will have something for every kind of traveler, the Resort on Sindalah will be perfect for those looking to rest, relax and explore in the beautiful setting of the Red Sea, while enjoying the service that Four Seasons has built an incredible global reputation on."