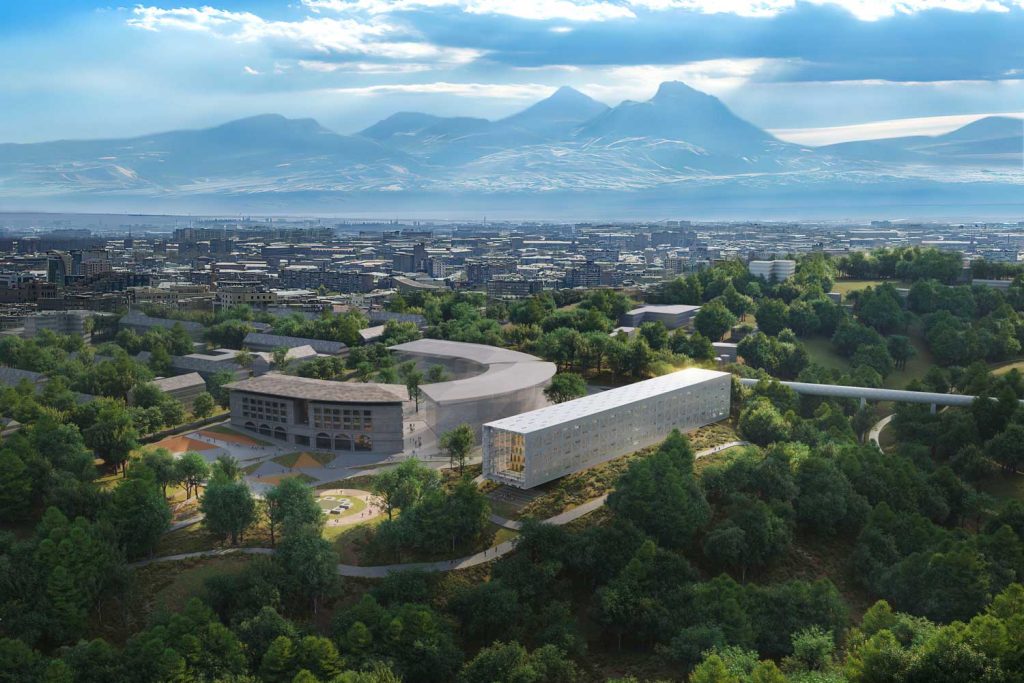 TUMO (Center for Creative Technologies) revealed a few images of MVRDV's design for the EU TUMO Convergence Center in Tumanyan Park in Yerevan, Armenia.
The facility, located on a hill overlooking the Hrazdan River Gorge, will include a mix of educational facilities, office space for creative technology and design firms, conference facilities, shops, and tourist lodging inside its long, hangar-like interior. The versatile building, with its adaptable modular design, can be continuously altered to meet future needs and will assist TUMO to advance its aim of delivering free education to teenagers, bridging the gap between higher education and the technology industry.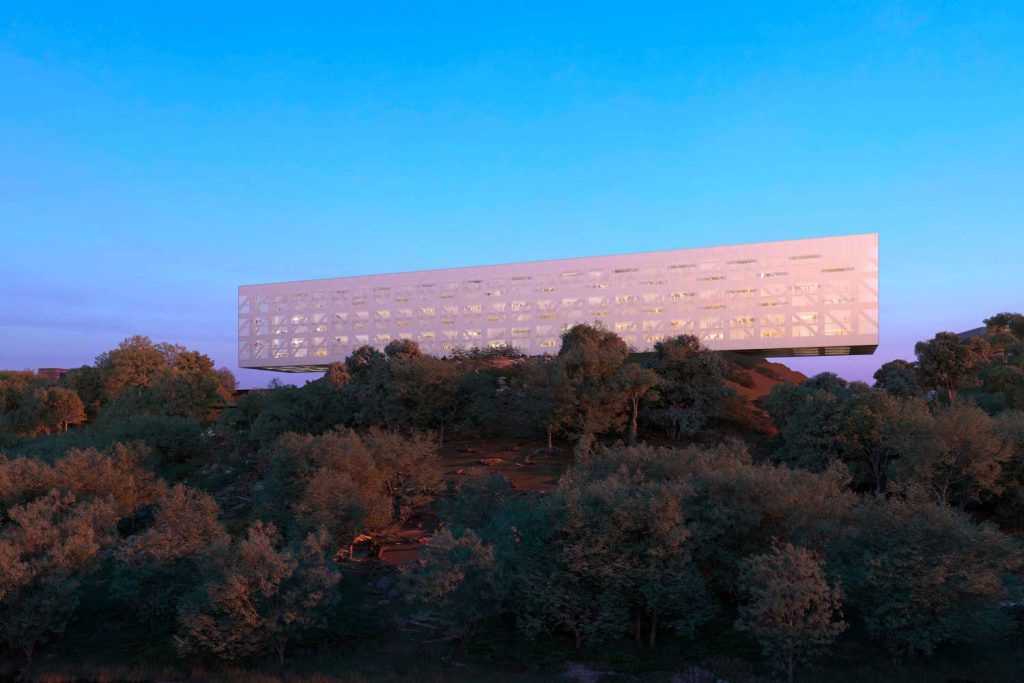 The institute was founded in Yerevan and currently has facilities in Dilijan, Gyumri, and Stepanakert, as well as in Paris, Tirana, Berlin, and Lyon, among other places. The new addition to their main campus is designed to supplement their current work by bringing older students together with young professionals to offer both teaching and research, as well as to promote start-ups and foster relationships between students and industry.